In mid-April, all Div. 37 fellows, members, and voting associate members will receive a 2021 ballot to elect officers for the coming year. We have two open positions this year: president-elect and member-at-large for Task Force and Diversity Initiatives. Please read below to learn about the candidates and their interest in a position in Div. 37. The balloting period will close on May 14, 2021.
Candidates for president-elect
Stephanie D. Block, PhD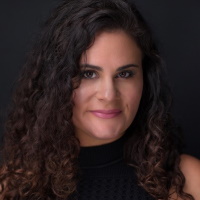 I am associate professor in applied developmental psychology at the University of Massachusetts, Lowell. My research focuses on child maltreatment and encompasses my training in both developmental and applied science as well as public health. My most recent research was funded by the National Institute of Justice and examined prosecutorial decisions in cases of child sexual abuse. I firmly believe that scientific research can shape and influence both the law and public policy to bring about optimal forms of informed societal change. I consider it a serious responsibility to contribute to scientific theory concentrating on issues that directly influence public policy.
I serve on the Board of Directors for the Massachusetts Children's Alliance and have trained judges, social workers, and other professionals on topics related to child welfare. It has been my honor to serve on the Div. 37 and Section Executive Committees in various positions continuously since 2012. These roles include program chair for the division and secretary for the Section on Child Maltreatment. I recently finished my term as president of the section, which also includes being an active member on the Div. 37 Executive Committee. In these capacities I have had the opportunity to work with the division, the section, and the APA office in D.C. I am familiar with APA conference programming and have successfully chaired collaborative proposals. I hope to use my experience to work toward our division goal of applying research knowledge to policies affecting children and families in a diverse and inclusive society.
Adam S. Weissman, PhD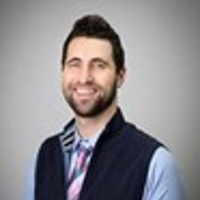 Dr. Adam Weissman is a healthcare innovator and leader with a mission to achieve mental health access and equity for all. In 2011, Dr. Weissman established The Child & Family Institute (CFI) to offer specialized, evidence-based psychological treatments to children, families and young adults, through fifteen clinics across seven states and a global telehealth initiative. CFI also offers training for aspiring psychologists, including through a partnership program with Columbia University.
Last year, Dr. Weissman launched the nonprofit Weissman Children's Foundation (WCF) to reach families in need, regardless of ability to pay. As COVID-19 became a national crisis, WCF's COVID Relief Initiative helped uninsured/underinsured communities cope, adapt and thrive during the pandemic, with a focus on communities of color. To date, WCF has helped more than 200 families. 
Dr. Weissman has newly started an Equity and Effectiveness Scientific Council (EESC), with renowned clinical psychology researchers and treatment developers, to study treatment effectiveness and mental health disparities toward greater equity and social justice.
A prolific author and clinical researcher, Dr. Weissman is adjunct professor at Columbia University. He received APA's 2020 Distinguished Contributions to Practice Award and a 2021 "Healthcare Hero" honor. He serves as president of the Westchester County Psychological Association and the New York State Psychological Association's CBT Division.
As president-elect of Div. 37, Dr. Weissman looks forward to enacting his platform of broadening student and early career engagement; expanding value added to membership through expert webinars on timely issues; and promoting best practices and policies for children and families. 
Candidate for member-at-large for Task Force and Diversity Initiatives
Charissa D. Pizarro, PsyD, RPT, CCATP, CTMH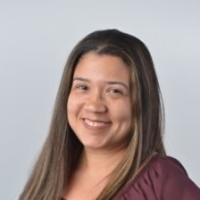 I am a bilingual licensed clinical psychologist and registered play therapist with over 15 years of clinical experience working with diverse clinical populations. I have devoted my career to working with the underprivileged and most needy populations, specifically children and families. I work in both the public and private sectors not only providing therapeutic services but advocating for and empowering clients so that they eventually feel safe asserting themselves and "having their own voice."  It has been my mission to exert change not only withing the individual but within the system, as well. I have done so through the venues of my clinical work, teaching, advocacy, and research.
My interest in Div. 37's Member at Large: Task Force and Diversity Initiatives stems from my aspiration of furthering my mission to empower and help diverse children and families. If elected, my extensive experience with diversity committees and boards will serve as an unparalleled contribution. I am on the Board of Directors and partake in Bixa Human's philanthropic missions of Books4Kicks which is a Scholarship Program for Disadvantaged Youth in the Dominican Republic and Sustainability for Indigenous Women which helps Indigenous women build small businesses. I am a volunteer coordinator for the Dominican Republic for Postpartum Support International. In addition to helping with perinatal and postpartum mood disorders, prior to the pandemic, I was working on creating an island-wide network to increase mental health awareness and decrease mental health stigma in the Dominican Republic.