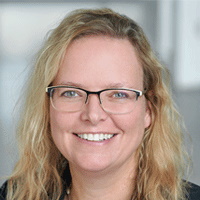 The recent mass shootings in Atlanta and Boulder are stark evidence that the pandemic has not changed one thing about the U.S.—we remain a violent society with too-ready access to guns. Although we do not have sufficient gun legislation, we do have laws that make assaults against adults state and federal crimes. What we do not have are sufficient protections for children against assault. It is currently legal for parents and school personnel to hit children in the name of discipline.
School corporal punishment is currently legal in 19 states and typically takes the form of paddling children on their behinds with wooden boards. These paddlings are painful and often lead to physical injuries, including bruises and welts, but also to emotional injury, such as feelings of anxiety. I have conducted research on physical punishment by parents and schools for over 20 years and I can definitively say there is no research showing that hitting children at home or at school makes them better behaved. Instead, all research points to physical punishment leading to increases in problematic behaviors and in mental health problems.
Thankfully, according to data collected by the U.S. Department of Education's Office for Civil Rights, incidents of school corporal punishment have been steadily decreasing over the past 10 years. In recent years, several states have restricted school personnel's ability to paddle children with disabilities. However, millions of children are at risk of being paddled as a form of discipline in the states where it remains legal. Federal legislation is needed to ensure that children in all states are protected from legalized violence in schools—in fact, APA was the first professional organization to call for an end to school corporal punishment, back in 1975.
Div. 37 is committed to advocating for an end to school corporal punishment. As the lead of a consortium of nine APA divisions (7, 9, 16, 31, 33, 37, 53, 54, and 56), we were recently awarded a grant from APA's Committee on Division/APA Relations to support our efforts to advocate for federal legislation banning school corporal punishment and for other interventions designed to reduce violence against children. In the coming weeks and months, you will be hearing more about our efforts, including a planned Congressional briefing that we will be co-sponsoring with Education Trust and the Southern Poverty Law Center (tentatively scheduled for April 21, 2021, at 1 p.m. EST) to coincide with the introduction of a federal bill, "The Protecting Our Children in the Schools Act", in the House and Senate to ban school corporal punishment once and for all. I will send updates to the division listserv with suggestions for how you can support our efforts through your own state and local contacts. We are hoping for broad and bipartisan support for this legislation.
I welcome your involvement in this effort: please email me  or the division's member-at-large for advocacy, Mel Schneiderman .
My thanks to each of you for all you are doing to promote the health and wellness of children and families every day.