President-elect: Christina Rodriguez, PhD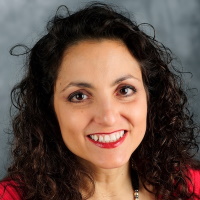 Christina Rodriguez is a clinical child psychologist who obtained her PhD from the University of Florida. She began her academic career at the University of Otago in Dunedin, New Zealand, before returning to the U.S. She has worked at the University of Utah and the University of North Carolina at Greensboro before joining the University of Alabama at Birmingham, where she is a Professor of Psychology. She is an APA fellow and, in addition to being our president-elect, she is a member of the APA Board for the Advancement of Psychology in the Public Interest. She serves on the editorial boards of
Child Abuse & Neglect
,
Child Maltreatment
,
Journal of Child and Family Studies
, and
Journal of Marriage & Family
. Her federally-funded research has investigated theoretical and methodological advances in understanding mothers' and fathers' risk to engage in physical abuse that would inform prevention and intervention programs. Her work concentrates on at-risk, aggressive, and abusive parenting and intimate partner violence, simultaneously considering their impact on children's mental health.
Treasurer: Jenelle Shanley, PhD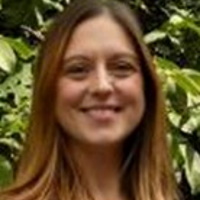 Jenelle Shanley, PhD, is an associate professor in the School of Graduate Psychology at Pacific University in Oregon. Dr. Shanley's research focuses on improving implementation of evidence-based parenting programs for families with young children to reduce barriers to access and engagement and enhance child development. She has extensive experience of national and international dissemination efforts to implement parent programs to address child maltreatment, child disruptive behaviors and childhood obesity. Shanley also has significant experience in developing, revising, and adapting parent program curricula both for domestic and international implementations. Currently, she is the M-PI for an NIH R21 to understand the parenting culture in Kenya to inform the adaptation and implementation of a parenting program for Kenyan families. Shanley previously served as Div. 37 secretary and multiple roles for the Section on Child Maltreatment.
Member-at-large for early career professionals:  Thomas Vance, PhD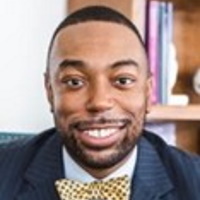 Thomas A. Vance, PhD, is a director at the Boys & Girls Club of America in Atlanta, Georgia. He is also a visiting research scholar at the Schools for Public Engagement at The New School in New York, New York. Additionally, Dr. Vance is a mental health clinician providing culturally specific therapeutic care in private practice. Vance's professional, clinical, research, and teaching reflect his commitment to informing social justice efforts with scientific evidence and informing scientific advancements with social justice and multicultural considerations. Vance received his PhD in counseling psychology from The University of Akron. During his training, he completed his pre-doctoral internship at Boston University School of Medicine, at The Center for Multicultural Training in Psychology. Additionally, Vance completed a clinical and research postdoctoral fellowship at Columbia University Irving Medical Center (CUIMC) and a psychology teaching fellow at The New School for Social Research in the department of psychology in New York.
APA Convention Program co-chair: Doris Pu, PhD candidate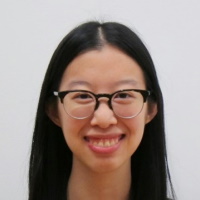 Doris Pu is a doctoral candidate in the Medical/Clinical Psychology PhD Program at the University of Alabama at Birmingham. She received her bachelor's degree in psychology and sociology from Dartmouth College and her master's degree in psychology from New York University. Her research interests include prevention of and risk factors for parent-child aggression, intimate partner violence, and family dysfunction. Beginning in July 2021, she will be a predoctoral intern at the UC Davis Children's Hospital CAARE Center, focusing on the evaluation and treatment of children and adolescents with a history of maltreatment.
Membership chair: McKenna Cosottile, PhD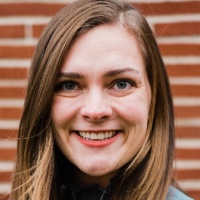 McKenna Cosottile is an assistant professor of psychology at Austin College. She received her bachelor's degree in psychology from Pacific Lutheran University in 2012, master's degree in psychology from Western Michigan University in 2016, and PhD in clinical psychology from Western Michigan University in 2019. Dr. Cosottile completed her pre- and post-doctoral clinical fellowships at Geisinger Medical Center, where she provided evidence-based therapies to children, adolescents, and families. She addressed a range of concerns, from depression to disruptive behaviors, and had the privilege of working with folks from diverse backgrounds, including those living in rural areas and belonging to the LGBTQIA+ community. In her research, Cosottile focuses on factors related to child health outcomes. Specifically, she examines family variables related to child maltreatment and unintentional injury. Outside of work, Cosottile enjoys photography, baking, playing board games, and spending time with my husband and cats.
Fellows chair: Rick Jay Short, PhD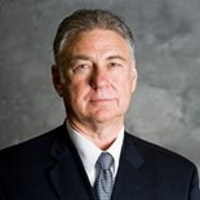 Jay Short has more than 25 years of university-level education, research and clinical experience. His past academic appointments include serving as professor of psychology and associate dean for Planning, Evaluation and Research in the College of Behavioral and Health Sciences at Middle Tennessee State University in Murfreesboro, Tennessee; director of the Center for Learning, Evaluation and Assessment Research at the University of Missouri-Columbia; and as assistant executive director of Education at the American Psychological Association in Washington, D.C. He is also a fellow of the American Psychological Association, a licensed psychologist, and a Level II school psychologist, with publications dating back to the 1980s.
Dr. Short received his PhD in psychology from the University of North Carolina at Chapel Hill, his MEd in special education/school psychology from Texas State University-San Marcos, and his Bachelor of Arts in psychology from the University of Texas at Austin. 
Social media chair: Elisa Vele-Tabaddor, PhD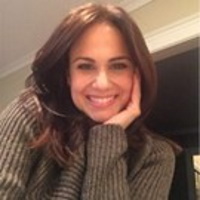 Elisa Vele, PhD, is the assistant director of Research and Evaluation at the Brazelton Touchpoints Center and an appointed research associate at Harvard Medical School. A developmental psychologist and program evaluator, Elisa has expertise in child development and attachment relationships, infant mental health, family engagement, developmental and relational interventions for young children and families and trauma and trauma-informed care.
Dr. Vele-Tabaddor has served as a member of the Consortium for Science-Based Information for Children, Youth and Families, held academic appointments at Providence College, Rhode Island College, Northeastern University, St. Catherine University and the College of Mount Saint Vincent. She was a founding member of the Education Committee for the Blackstone Parks Conservancy in Providence, Rhode Island, and has varied reviewer and editor experience.
Elisa holds an Master's degree in psychology and PhD in developmental psychology from Ferkauf Graduate School of Psychology, Yeshiva University.
Graduate student representative: Casie Morgan, PhD, candidate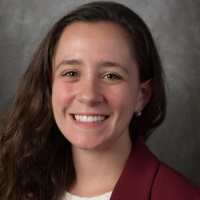 Casie H. Morgan is a third-year doctoral candidate in the University of Alabama at Birmingham (UAB) Medical/Clinical Psychology PhD program. She earned her BA from Loyola University of Maryland in psychology and writing. Casie is an earnest and avid researcher with broad interests in family dynamics, disruptive behavior, and influences of media and technology on the family system. She recently defended her master's thesis and is currently launching her dissertation project; both involve examining the potential influence superhero media has on young children's risk-taking. She currently studies in three labs at UAB: David Schwebel's Youth Safety Lab, Christina Rodriguez' Parenting Challenges with Kids (PaCK) Lab, and Sarah O'Kelley and Kristi Guest's Autism Database Lab. In each lab, she assists in both study coordination and data collection, management, and analysis. Casie's long-term goals include working in an academic medical center, running her own federally-funded lab, engaging with families in community settings, and incorporating mentoring in her regular work-life.
President, Section on Child Maltreatment: Karen Appleyard Carmody, PhD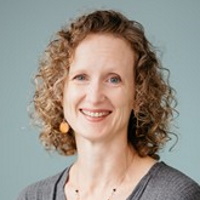 Karen Appleyard Carmody, PhD, is an assistant professor in the Department of Psychiatry and Behavioral Sciences at Duke University School of Medicine and a licensed psychologist and Director of Early Childhood Prevention Programs at the Center for Child and Family Health. Dr. Appleyard has significant experience providing prevention and early intervention services and trauma treatment to children and families. Her research and clinical interests focus on infant and early childhood mental health, child-parent attachment, early childhood trauma and maltreatment, and evidence-based practices to address these issues.