Distinguished Contribution to Child Advocacy
Michael A. Lindsey, PhD, MSW, MPH
This award is presented to a non-psychologist who has made significant contributions to advocacy on behalf of children, youth, and families.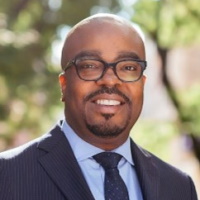 Michael A. Lindsey, PhD, MSW, MPH, is a noted scholar in the fields of child and adolescent mental health, as well as a leader in the search for knowledge and solutions to generational poverty and inequality. He is the executive director of the McSilver Institute for Poverty Policy and Research at New York University (NYU), the Constance and Martin Silver Professor of Poverty Studies at NYU Silver School of Social Work, and an Aspen Health Innovators fellow. He also leads a university-wide Strategies to Reduce Inequality initiative from the NYU McSilver Institute.
At the McSilver Institute, Lindsey leads a team of researchers, clinicians, social workers and other professionals who are committed to creating new knowledge about the root causes of poverty, developing evidence-based interventions to address its consequences, and rapidly translating their findings into action through policy and best practices. Additionally, he leads the working group of experts supporting the Congressional Black Caucus Emergency Taskforce on Black Youth Suicide and Mental Health, which created the report Ring the Alarm: The Crisis of Black Youth Suicide in America.
Lindsey is a distinguished fellow of the National Academies of Practice (NAP) in Social Work, and serves on the editorial boards of the journals: Administration and Policy in Mental Health and Mental Health Services Research, Journal of Clinical Child and Adolescent Psychology, Psychiatric Services, School Mental Health, and Prevention Science.  He holds a PhD in social work and MPH from the University of Pittsburgh, an MSW from Howard University, and a BA in sociology from Morehouse College.  
Nicholas Hobbs Award
Alfiee Breland-Noble, PhD
This award is presented annually to a psychologist who exemplifies the ideals and devotion to child advocacy/policy characterized by Nicholas Hobbs.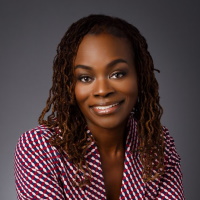 Alfiee M. Breland-Noble, PhD, (known professionally as "Dr. Alfiee") is an internationally recognized scientist, author, speaker, and media contributor. She is a mental health disparities expert in research and clinical care for BIPOC populations and is regarded for translating complex scientific concepts into everyday language.  With over 25 years of experience in academic medicine, honed at Duke and Georgetown Psychiatry and implemented at her innovative nonprofit The AAKOMA Project, she is noted for her ability to draw in audiences and inspire. Dr. Alfiee's media reach includes diverse outlets like CNN, NBC, Refinery29, Black Enterprise, Shape magazine, the National Press Foundation, Business Insider, PBS, and more).
As founder of the AAKOMA Project, Inc., an innovative 501(c)(3), Dr. Alfiee and her team have built a research enterprise founded on the science of community engagement centering BIPOC youth, families, and communities.  Her scientific mission is to combine lived experiences with data to support patients, providers, and the public. To this end, she collaborated with Congresswoman Bonnie Watson Coleman (D) and the Congressional Black Caucus to develop the Black youth suicide report Ring the Alarm and federal legislation to reduce disparities (HR5469 the Pursuing Equity in Mental Health Act), which passed the House of Representatives in October 2020.  Her academic achievements, including authorship of two books and numerous peer-reviewed publications on Black and youth of color mental health, reflect her commitment to a culturally relevant, patient- and community-centered approach to her work.
Dr. Alfiee received her training at Howard University, New York University, the University of Wisconsin, Madison and the Duke University School of Medicine, and is confident that her culturally relevant science can help all people actualize the love and light within.