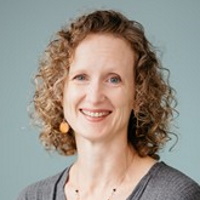 Summer greetings from the Section on Child Maltreatment! We have had a busy spring and are pleased to share a few updates with you. We hope you'll also check out our Section newsletter for more extensive updates and information on child maltreatment policy and practice.

As a member of the Div. 37 Executive Board, I have been pleased to participate in discussions, dialogue, and webinars around important topics in child and family policy and practice. The dedication of the division's members is truly exciting to witness. One highlight occurred in June when the board voted to endorse as an organization newly proposed legislation around corporal punishment in schools, joining APA and many other local, state, and national organizations. The Protecting our Students in Schools Act bill, introduced by Rep. McEachin and Rep. Bonamici in the House and Sen. Murphy in the Senate, seeks to ban school corporal punishment and to promote positive discipline in schools. In other news, we were delighted to learn that the section's very own Past President Stephanie Block has been selected as president-elect of the division, and one of our 2020 Early Career awardees Charissa Pizarro was selected as a member-at-large for the division. I look forward to continuing to work with them to benefit APA! 
This August, we will gather again virtually at the APA Convention. The section is pleased to be a part of two presentations, including a celebration of our own 25th Anniversary and Annual Awards and a 60-minute symposium entitled "Converging Public Health Crises: Preventing Child Maltreatment During COVID-19," in which I will serve as the chair and discussant. We hope you'll join us for these section activities in addition to the many other exciting Div. 37 presentations.
At convention, we will be honored to present four new award winners with their section awards. I am delighted to announce that Karissa DiMarzio (Florida International University) is the recipient of the section's Dissertation Award for her project ,"A dimensional approach to understanding emotional neglect and its impact on children's psychosocial development: A mixed methods study." Her work has promising implications for improving our understanding of this understudied topic. Daji Dvalishvili (Washington University in St. Louis) has been awarded an Honorable Mention for her important dissertation work, entitled, "Poverty and Child Maltreatment and Other Adverse Childhood Experiences: Just Comorbidities?" It is also my pleasure to announce the winner of the Karen Saywitz Early Career Award for Outstanding Contributions to Research/Practice in the Field of Child Maltreatment, Sue Hobbs, assistant professor at California State University, Sacramento. Hobbs' research and advocacy work focus on children's participation in the legal system, specifically on understanding how participating in the legal system affects child victims and witnesses and on improving the experiences of these children. Finally, our inaugural winner of the Mid Career Award for Outstanding Work in Child Maltreatment is Jenelle Shanley, associate professor, Pacific University. Shanley has dedicated her career to preventing and reducing the harm caused by child maltreatment and enhancing child development, by conducting research, disseminating knowledge about maltreatment, and expanding the workforce to address maltreatment with evidence-based programming. Though the pandemic prevents us from presenting these awards in person, we applaud our award winners and remain grateful to work with individuals who are so dedicated to improving the lives of children and their families.
We'd also like to highlight the recent work of our Student Board, who has prepared a guide for postdoctoral programs focused on child maltreatment. This tremendous resource for individuals seeking postdoctoral training will soon be available on our website. Details on programs like these have previously not been compiled in an easily accessible place. Many thanks to the student board members for contributing to this important effort! If you know of other programs that you would like to have added to the list, please let us know.
A couple of changes at APA will change the look and feel of how members connect with and join or renew membership with the section starting in the 2022 membership year. The APA Member Support Team unfortunately no longer has the capacity to support division sections with membership processing. We will be setting up our own webpage to support our membership needs. Members will still be able to link to our section webpage via the Div. 37 page, and will still have the ease of joining and renewing memberships through an online Paypal portal. We also hope this new website will offer us new ways to engage with each other as a section and share resources with the larger community. We will share more information with the division as we set up the site this summer. We invite those in the division to continue to engage with the Section—and to join as a member!
In this complex moment in our history, we are re-entering our communities and re-engaging in in-person work, while also acknowledging the despair and inequity left behind by the pandemic and the mountain of work we still need to do to overcome these disparities. May we seek and find ways to face those challenges and work together to realize the division's commitment to the application of psychological knowledge to advocacy, social justice, service delivery, and public policy affecting children, youth, and families in a diverse society. As Japanese poet Ryunosuke Satoro once wrote, "Individually, we are one drop. Together, we are an ocean."