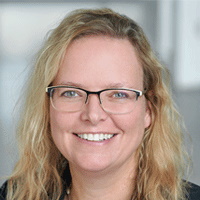 What a difference a year makes! This time last year, we were struggling through a fifth month of pandemic shut-downs and uncertainty. We had painfully come to accept that our summer vacation plans would be canceled and that we would still not be able to see many family, friends, and co-workers in person for the foreseeable future.  
A year later, we have hope. We can start to see family and friends, we can travel (at least domestically), and if we are comfortable, we can eat in restaurants. Our slow return to normalcy is thanks to the incredible achievements of molecular biologists and other bench scientists around the globe who quickly mobilized to understand this coronavirus and develop a vaccine to protect against it.
Yet, the science of psychology also had much to teach the public about how to manage the stresses of the pandemic and to identify what humans need to thrive, not just survive. A key lesson is that all of us—both children and adults—need human contact. While we all found ways to connect over Zoom and other online forums, doing so was a poor substitute for actually interacting with family, friends, and coworkers in person. I doubt any of us alive during this pandemic will take family gatherings for granted for the foreseeable future.
Psychological science also helped us recognize the importance of self-care. As clinicians, instructors, practitioners, and parents, taking care of ourselves so that we are better able to take care of others is essential for maintaining our own mental and physical health. It seems more common for people to refer to the need for self-care when declining to meet at odd hours or to commit to work over weekends and to do so without apologizing. I sincerely hope this is a trend that we can maintain. 
Our science also helped society to recognize why parents were having a particularly hard time during the pandemic and to provide suggestions for how parents could manage their work and family lives when the idea of "work-family balance" became laughable. One benefit to all of this is that everyone now fully acknowledges how hard it is to be a parent, no matter the circumstances, but definitely during a crisis. Many psychologists strove to support parents with encouragement and advice. A shining example of such effort is the work of the winners of our Division's Citizen Psychologist Award this year: Lindsay Malloy and Amanda Zelechoski. Together, these two psychologists (who are also mothers of young children) created a website called Pandemic Parenting through which they provide evidence-based resources for parents to help them manage the pandemic. They also created a companion podcast that features expert psychological scientists, including immediate Past-President of Div. 37 Earl Turner. I admire their commitment to "giving psychology away" and to helping countless parents both survive and thrive during the pandemic.
Wishing all of you a healthy summer that includes restorative time off from work with family and friends.