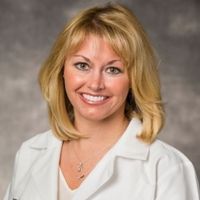 The American Academy of Pediatrics (AAP), the American Academy of Child and Adolescent Psychiatry (AACAP), and the Children's Hospital Association (CHA) declared a national state of emergency in children's mental health in October 2021. Policy makers and advocates were called upon to increase federal funding for evidence-based mental health screening, diagnosis, and treatment with particular emphasis on meeting the needs of underserved populations, as well as to strengthen and support prevention programs to reduce the risk of suicide, and to address the ongoing challenges of the acute needs of children. Effective primary care behavioral health services are an essential part of the national response to this public health emergency.
Psychologists play a critical role in the primary care setting by leading comprehensive care of the integration of behavioral, physical, and the mental health needs of patients. As such, there was a call to accelerate adoption of financially sustainable models of integrated care. The Integrated Primary Care (IPC) Advisory Group supported by the APA Office of Health and Health Care Financing is leading APA's advocacy and promotion of integrated behavioral health in primary care. There are 16 members of the advisory group representing several APA divisions (17, 19, 37, 38, 42, and 54). It is the goal of this advisory group to articulate primary care models, disseminate research on empirically-supported interventions within these models, and to advocate for payment structures and billing codes to successfully integrate and sustain psychologists within the primary care setting. This includes advocacy efforts within and among institutions, as well as at the state and federal level. A fact sheet is currently being developed to assist with advocacy.  Below are some of the key areas that are being addressed:
Review of current integrated healthcare models—Primary Care Behavioral Health Model (PCBH) and the Collaborative Care Model (CoCM).
The psychologist's role as the behavioral health consultant to the primary care team to enhance the team's ability to treat and manage the patient population.
Key areas in which psychologists perform (e.g. consultative services, "warm hand offs," delivery of evidence-based and evidence-informed interventions, and education).
Compendium of articles supporting the PCBH model.
Billing/reimbursement.
For additional information, please refer to the Integrated Primary Care Advisory Group webpage and/or contact Kimberly Burkhart, PhD (Division 37 liaison and advisory group member). Look for continued updates on the advisory group's work, as well as opportunities for involvement.