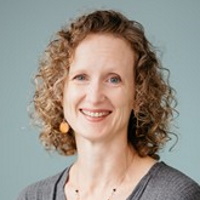 Greetings, APA Division 37 members, from the Section on Child Maltreatment. It is my pleasure to provide an update on the section activities and share a few highlights since our last newsletter.
2022 election results and appointments
The section completed its elections in the fall of 2021 and welcomes several new officers in 2022. The treasurer position will be filled by Rafaella Sale (Virginia Commonwealth University). Two new members-at-large were elected, Shanna Williams (McGill University, member-at-large for policy and advocacy) and Kelly McWilliams (John Jay College of Criminal Justice, member-at-large for membership engagement), joining Kimberly Renk (University of Central Florida) whose final year of her term is 2022.
Additionally, Toria Herd (Penn State) has been appointed to serve with Apryl Alexander (University of Denver) as an early career psychologist cochair. Chad Shenk (Penn State) has been appointed as program cochair. He will serve alongside Taylor Petty (program chair) for 2022 and then serve as chair for 2023 convention. Kate Guastaferro (Penn State) will serve as communications and technology chair, assisted by our former chair, Monica Lawson (University of Texas at San Antonio), who has offered to stay involved as our website coordinator. Emily Denne (Arizona State University) has been appointed as a student representative to serve with Samantha Klaver (University of Central Florida). The student board also held elections in the fall and have filled their open positions. We are excited to have a full board and the student board to fulfill the section mission.
New ways to connect with the section
Drum roll, please... our new section website is up and running. We are grateful to the Division Board for financial support to help us make this site a reality. As division members may recall, APA is no longer managing the affairs and membership of sections, so we have set up our own website and membership management system. We will keep a small presence on the APA website (mostly to demonstrate our affiliation with the division, and to direct folks over to our site). Over the course of this year, we will be building out the new website with many new highlights and members-only content. If you were a member of the section in the past, you may have noticed you did not have the option to renew when you renewed your APA and division membership. For renewing and new members, we invite you to check out our website and join! Please let us know if you have any questions.
Coinciding with our new website, we are also spending this year with an intentional focus on  membership enhancement and engagement. Our membership chair, along with our newly on-boarded communications and technology chair, website coordinator, member-at-large for membership engagement, and student board will be dedicating their focus to membership engagement. Over the next few months, we will be expanding and extending our opportunities to connect with our members—including a member survey and an expansion of our social media footprint. We'll keep you posted with updates and activities by sharing them with the Division 37 listserv. Stay tuned.
Convention 2022 and award nominations
APA Convention is on for Minneapolis in August—we hope you'll join us (in-person or online). Section Program Cochair Taylor Petty is working closely with Division Program Chair Doris Pu to plan for exciting opportunities for networking and engagement. We look forward to seeing you there! We cordially invite you to attend our section business meeting and presidential address to learn more about the work of the section. This year, invited speaker Ernestine-Briggs-King, PhD, associate professor of psychiatry and behavioral sciences and associate director for network relations and diversity, equity, and inclusion at the National Center for Child Traumatic Stress, will present on recent work and recommendations from the National Child Traumatic Stress Network on intersections among child maltreatment, interpersonal violence, and the COVID-19 pandemic. 
In closing, please feel free to contact me to introduce yourself and/or if you have any questions about the section. As a group and as individuals, we are devoted to children's well-being and welfare, and we would love to find a way to involve you in our important efforts.