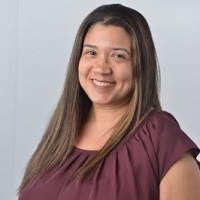 It is estimated that there are about 44.8 million immigrants in the United States. According to the Pew Research Center, the majority of the immigrant population, roughly three quarters, is authorized to be in the U.S. while approximately a quarter is not. This means that, there are about 10.5 million unauthorized immigrants in the U.S. There are a variety of ways to enter the U.S., obtain a green card and eventually U.S. citizenship, but the trajectory is not always simple or straightforward. In fact, sometimes it seems unattainable for many. Living with an undocumented status in the U.S. has many repercussions for individuals and families including living in fear of deportation, family separations, and many negative effects to an individual's mental and physical health.  Hence, immigration reform is crucial for children and families and individuals in general.
Family-sponsored immigrant programs account for 69% of authorized migrations. The program allows a U.S. citizen or permanent resident to sponsor a family member—child, spouse, sibling, or parent from another country. The family member may have to wait years to arrive in the U.S. because there is a 7% cap per country. One of President Biden's current immigration reforms is to raise the cap so that each country is allotted more green cards per year. Sponsoring individuals will, in turn, have less of a wait time to reunify with family members in foreign countries.
Refugee U.S. admissions account for 8% of authorized residents. According to UNICEF by the end of 2020, more than 33 million children were displaced around the world. Children, 1 in 3, living outside their country of origin are a large majority of the refugee population as opposed to 1 in 20 adults. The Trump Administration made significant changes to the U.S. Refugee Resettlement Program including decreasing the number of refugee visas granted from 110,000, a number set in 2017 by the Obama administration to 18,000 in 2020. The current administration has increased this number to 65,000 for fiscal year 2022 and plans to ultimately increase the number to 125,000. Although they did not enter through the Refugee Resettlement Program, the plans were revamped after the influx of Afghans entering the U.S. this past summer. According to the new refugee proposed plan for fiscal year 2022, the U.S. will give particular focus to resettling Central Americans fleeing violence, LGBTQ+ refugees, Afghans who worked for U.S. based organizations, at-risk Uyghurs, Hong Kong and Burma refugees, and other persecuted groups.
Another group of migrants are those who came into the U.S. under special circumstances and have been granted permission to remain in the U.S. but with no means to a green card or citizenship. About 636,000 undocumented immigrants have temporary work permits and are spared from deportation through the Deferred Action for Childhood Arrivals (DACA) also known as Dreamers. The current administration plans to not only preserve DACA but create a pathway to citizenship for DACA beneficiaries.
Temporary Protected Status (TPS) is another program which temporarily grants a U.S. work permit and prevents deportation if an individual has fled their country of origin due to war, natural disasters, and other conditions which would threaten their personal welfare. TPS is periodically renewed for any given country. However as with DACA, at present, there is no pathway to documented status. Countries currently eligible for TPS status are El Salvador, Haiti, Honduras, Myanmar (Burma), Nepal, Nicaragua, Somalia, South Sudan, Sudan, Syria, Venezuela, and Yemen. The Biden administration's immigration reform includes a proposal to immediately grant green cards to TPS recipients who meet certain criteria and eligibility to apply for citizenship three years later.
If the proposed reforms come into fruition, they may begin to alleviate some longstanding issues for refugee and immigrant children and families who for years have lived in fear of not only persecution, but also separation due to deportation and similar situations. DACA and TPS recipients who had no way of obtaining a green card can finally see a light at the end of the tunnel as well. 
*Please note, these are brief overviews and in no way comprehensive reviews of immigration reform.
References
Krogstad, G.M. & Gonzalez- Barrera, A. (2022). Key facts about U.S. immigration policies and Biden's proposed changes. Pew Research Center. https://www.pewresearch.org/fact-tank/2022/01/11/key-facts-about-u-s-immigration-policies-and-bidens-proposed-changes/
UNICEF: https://data.unicef.org/topic/child-migration-and-displacement/displacement/#_ftn1
Pew Research Center (2020). Key Findings about U.S. immigrants, 2020 retrieved from Key findings about U.S. immigrants | Pew Research Center