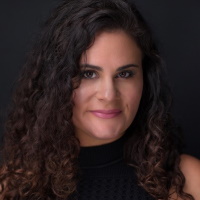 It has been my privilege to serve as Div. 37's Section on Child Maltreatment's president these past two years. The section has accomplished so much, and it has been my honor to work with such a dedicated group of board members and active section members! Thanks to the hard work of our membership chairs, we have a new system for coordinating and tracking members and have reconnected with several members who had lost touch with the section. In response to a member survey that indicated a desire for more networking opportunities, we coordinated social hours for professionals working in child maltreatment at several professional conferences including the Society for Research in Child Development, the American Psychology-Law Society, and the American Professional Society on the Abuse of Children. (This was, of course, back when we were traveling to conferences.) Our members-at-large are working on ideas for more continuing education for members, and we are in the process of updating our postdoc guide and other website curriculum materials. In the last newsletter, we shared an article that Kristin Valentino, Kimberly Renk, and I co-wrote about COVID-19 and child maltreatment, which still remains a concern. The systemic racism embedded in this country has contributed to many of the economic and health disparities highlighted in the pandemic. We encourage our members to continue to confront systemic racism in academia and child welfare.
I'm pleased to announce that the section will now offer a new mid-career award! This award recognizes outstanding work by midcareer professionals within the field of child maltreatment. In order to recognize the wide variety of work being done to help alleviate and address the problem of childhood maltreatment, applicants of the award can demonstrate excellence in a number of areas, including teaching, research, policy, or clinical practice. This newsletter has details about how to apply.
I'd like to acknowledge our outgoing board members for their service and dedication to the section. Jennie Noll (past-president), Colleen Cullinan (program chair), and Alex Busito (student representative) will be leaving the section board but we hope they will stay involved in the coming years. We thank them for their outstanding service! I'm thrilled to welcome Karen Appleyard Carmody as our new president as of this January. Karen serves as the director of Early Childhood Prevention Programs at the Center for Child and Family Health. She is a licensed psychologist and assistant professor in the Department of Psychiatry and Behavioral Sciences at the Duke University School of Medicine. I am excited to continue to work with her in my role as past president. Karen has a background in working to bridge science to effective policy and practice, is a phenomenal person, and is already doing big things for the section! I'm so excited to see what she has in store moving forward.
I want to express my sincere gratitude for to the entire executive committee and to the members for allowing me to service. It has been an honor to work with you all and I have learned so much about the wonderful work you are all doing to help children and their families.
It has been my pleasure,
Steph