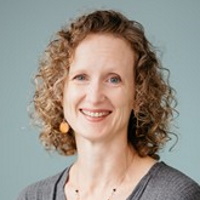 Greetings to the members of the APA Div. 37 Section on Child Maltreatment in this new year. I wish to start by acknowledging the struggles and the losses the past year has wrought. Between the deadly COVID-19 pandemic, relentless racial injustice, and deep political division, we have all been touched in some way. Moreover, the children and families at risk for or already affected by child maltreatment have become even harder to reach and their lives more complex with economic insecurity, emotional stress, and physical isolation. What a critical time it is for us to draw upon hope and collective purpose to act on their behalf.
It inspires me to know that each of you is individually—as a student, faculty, practitioner, researcher, and/or policy advocate—doing your part to effect change. I invite each of you to connect in a new way (large or small) through the Section on Maltreatment to lift up those individual efforts toward the collective good. Got something good going on? Share an opportunity for collaboration (a new research project, a conference proposal) with the Section listserv, connect with us on LinkedIn , nominate a student or colleague for an award, or write up a short piece about your work in our newsletter (via newsletter editor, Sara Vice ). Div. 37 activities offer another way to engage the APA network—such as joining or following the Diverse Racial Ethnic and Multicultural (DREAM) Special Interest Group . Finally, as APA convention 2021 approaches (in whatever form it takes) we hope you will find meaning in the broad range of educational and social opportunities. Proposal submissions are under review as we go to press with this newsletter—stay tuned to find out the opportunities for connection and learning!
Before closing, I wish to express my deepest gratitude for the leadership and dedication of outgoing president Stephanie Block (now serving as past president). She has left big shoes for me to fill—and I'll need your help in carrying on the work! I offer an abundant welcome to this year's board who has already stepped up to fulfill the challenges ahead. After our recent election, Maggie Stevenson will join our board as president-elect. Maggie has previously served Section Membership chair and treasurer and has experience on the Div. 37 board as member-at-large and graduate student representative. She brings a wealth of knowledge and experience to the role and we are grateful for her continued service to the section. Additionally, I welcome Secretary Anne Shaffer, Treasurer Yoojin Chae, Members-at-Large Dan Dodgen, Kimberly Renk, and Kristin Valentino, Membership Chair Anna Washington, Newsletter Editor Sara Vice, Communications and Technology Chair Monica Lawson, Early Career Professionals Co-Chairs Apryl Alexander and Deborah Goldfarb, Convention Program Chair Colleen Cullinan, and Student Representatives Jill Barbre and Samantha Klaver.
As we leave 2020 behind and enter 2021, may we hold dear the inspiring words of Youth Poet Laureate Amanda Gorman:
Let the globe, if nothing else, say this is true:
That even as we grieved, we grew
That even as we hurt, we helped
That even as we tired, we tried
That we'll forever be tied together, victorious.

Together, we can realize our mission to support and promote scientific inquiry, training, professional practice, and advocacy in the area of child maltreatment. Here's to newfound hope and collective efforts toward recovery in 2021.
Sincerely,
Karen Appleyard Carmody, Section on Child Maltreatment president