Jill Barbre, student representative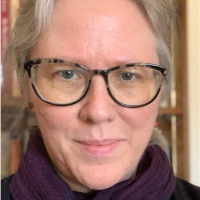 Jill Barbre (student representative to the board) is a doctoral student in the Applied Child Development program at Erikson Institute/Loyola University in Chicago. Her research interests include addressing issues involved in parent-child visitation practices for foster care-involved families, including programmatic, systemic, attitudinal (why it is difficult for adults involved to take the child's perspective) and mental health issues. Currently, she is in her second year of coursework and also works full time at Erikson as a Clinical Supervisor in the Early Childhood Project, a statewide collaboration with the Illinois Department of Children and Family Services. The Early Childhood Project addresses the developmental and mental health needs of children birth to five and their families in DCFS foster care and intact family cases.
Samantha Klaver, student representative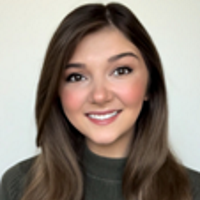 Samantha Klaver (student co-representative to the board) is a doctoral student in the clinical psychology program at the University of Central Florida. Her research interests broadly include the many interacting environmental, biological, and psychological factors that may influence developmental trajectories and resilience for children and families exposed to trauma and adversity, particularly those who are involved in the child welfare system. Currently, she is working with the Florida Department of Children and Families to examine risk and protective factors of foster care reentry for infants and very young children. In the future, Samantha's goal is to use conclusions from her research to inform and apply early prevention, intervention, and treatment efforts with children and families impacted by trauma and adversity.
Claire Helpingstine, diversity officer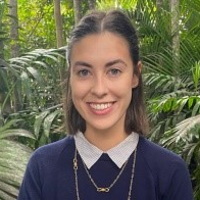 Claire Helpingstine (diversity officer) is a doctoral student in the developmental psychology program at Florida International University. Her research broadly focuses on how culture, context, and social network processes influence societal perceptions of sex trafficking survivors and the role of these intersectional factors in survivor's post-trafficking experiences in the United States and globally. Claire is currently an NIH Fogarty Global Health Equity Scholar and is investigating the role of anti-trafficking support providers in India. While she could not travel to India due to COVID-19, she is still continuing her project and examining providers' perceptions of their work with survivors and how their approaches to anti-trafficking work in India are shaped by culture and context. She hopes to continue this line of research to provide intersectional and culturally informed recommendations for sex trafficking prevention and intervention programs.
Hannah Johnson, communications officer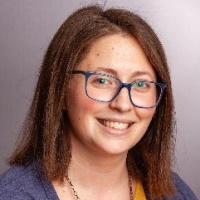 Hannah Johnson (communications officer) is a doctoral candidate in the Applied Psychology and Prevention Science program at University of Massachusetts Lowell. Her research interests include child maltreatment, children in the legal system, and the prosecution of child sexual abuse. She is broadly interested in applying her research findings to system change and policy. Hannah is currently working on her dissertation, which focuses on non-offending caregiver support of child victims of sexual abuse. After obtaining her doctorate, Hannah hopes to have a career in academia where she can continue to teach and mentor students and conduct applied research.
Ruth Speidel, public policy officer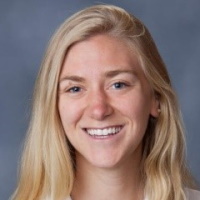 Ruth Speidel (public policy officer) received her PhD in developmental psychology from the University of Notre Dame in Spring 2020. She is now a postdoctoral fellow at the University of Toronto Mississauga. Her research interests focus on examining longitudinal mechanisms at play in the development of child social-emotional capacities (e.g., emotion and self-regulation) in contexts of early adversity and applying these findings to developing and evaluating interventions for children and families. For example, she studies the effects of early family processes, including emotion socialization behaviors during parent-child interactions, and their implications for child emotion, self-regulation, and adjustment within the context of early trauma (e.g., maltreatment, refugee experiences). Ruth is interested in continuing to apply research to inform interventions and policy efforts aimed at ameliorating negative developmental trajectories in children and families who experience adversity.