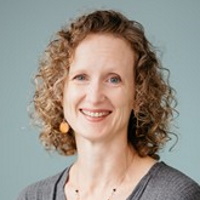 Welcome to the website for the APA's Div. 37 (Society for Child and Family Policy and Practice) Section on Child Maltreatment. It is my honor and privilege to serve as the section president in 2021 and 2022. Our mission is to support and promote scientific inquiry, training, professional practice, and advocacy in the area of child maltreatment. The Section on Child Maltreatment is the only permanent organization within APA specifically developed to address issues related to child abuse and neglect. We welcome members and supporters from all divisions of APA, as well as other disciplines and non-APA members. It truly will take the entire proverbial village to solve the problem of maltreatment, and we welcome all to the table. With this support of this diverse set of colleagues, we are in a unique position to influence the field of child maltreatment research, training, practice, and advocacy. 
At this time in history, our actions and efforts could not be more important. Between the deadly COVID-19 pandemic, relentless racial injustice, and deep political division, we have all been touched in some way. Moreover, the children and families at risk for or already affected by child maltreatment have become even harder to reach, and their lives more complex with economic insecurity, emotional stress, and physical isolation. What a critical time it is for us to draw upon hope and collective purpose to act on their behalf.
As 2021–2022 president, I aim to ensure that our work aligns with the APA Strategic Plan goals by:  
utilizing psychology to make a positive impact on critical societal issues; 
preparing the discipline and profession of psychology for the future;
elevating the public's understanding of, regard for, and use of psychology; and 
strengthening APA's standing as an authoritative voice for psychology. 
Across these goals, we also aim to support APA 2021 President Jennifer F. Kelly's presidential initiative to advance psychology's role in achieving health equity, a longstanding issue brought into sharp relief by the pandemic.
I invite you to join in the work of the section. What type of networking would help you at this phase of your career? What are the ways we can help you or lift up your work? You can engage with us in the activities that best match your skills and energy: 
We hope you will join us on this journey. Please reach out if you have questions or ideas—we want to hear from you!
Sincerely,
Karen Appleyard Carmody, PhD
2021–22 president, Div. 37 (Society for Child and Family Policy and Practice) Section on Child Maltreatment