Public Interest and Diversity
Diversity in thinking, practice and research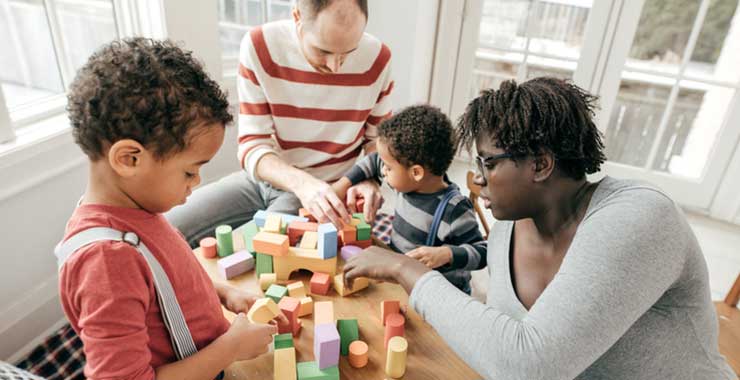 About public interest and diversity in couple and family psychology
As a specialty, couple and family psychology (CFP) is founded on the principles of systems theory, with an application to the couple and family (Petition for the Recognition of a Specialty in Professional Psychology, 2017). CFP is committed to embedding diversity in all areas of research, practice and training by implementing the revised American Psychological Association multicultural guidelines, which emphasize the integration of an ecological approach to diversity (American Psychological Association, 2017). CFP also includes a deep understanding that diversity extends well beyond race and ethnicity, including but not limited to variables such as gender, sexual orientation, socioeconomic status, education level, language and acculturation levels and acknowledging the impact that the intersectionality of each of these aspects has on couples and families (Hays, 2009).
Now more than ever, it is vital for couple and family psychologists to not only inform themselves but to also inform others about ethnic and cultural differences and similarities between and within individuals of all backgrounds. Given the growing diversity among couples and families and the quickly changing environmental systems impacting individuals, it is imperative that family psychologists be committed to cultural sensitivity and cultural humility in practices.
What we must do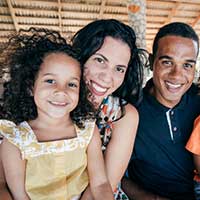 2019-20
Presidential Intiative: Social Justice
The presidential initiative on social justice is a collaborative effort that brings together student affiliates and members of Div. 43 and draws attention to critical social issues and their impact on the well-being of couples and families.
Cultural humility calls for psychologists to:
explore one's individual biases, beliefs and cultural intersectionalities.
hold oneself accountable to continuously learn and self-reflect.
attempt to reduce power imbalances (Hook et al., 2016).
Couple and family psychologists can then practice cultural humility while integrating cultural knowledge, skills and awareness, which are core concepts of cultural competence to meet the needs of couples and families via research, training or clinical practice (Sue, Zane, Hall, & Berger, 2009).
Principles of cultural humility and awareness integrated into couple and family psychology training:
Family Doctoral Guidelines
Doctoral programs in psychology offer varying levels of training in couple and family therapy.
Family Postdoctoral Guidelines
Postdoctoral programs strong in family psychology training offer experience in couples/family therapy.
Education and Training Guidelines: A Taxonomy for Education and Training in Couple and Family Psychology (CFP Specialization Report)
Div. 43 is committed to facilitating the training of couple/family psychologists and hopes to provide useful resources for students and educators at all educational stages.
(Note: Adapted from Petition for the Recognition of a Specialty in Professional Psychology by T. Sexton, Chair, 2017)

Get involved
Join our division in our continued efforts to integrate and disseminate information regarding culturally informed research, clinical and training practices in the area of diversity and couples and family.