Helping couples and families manage the psychological effects of pandemics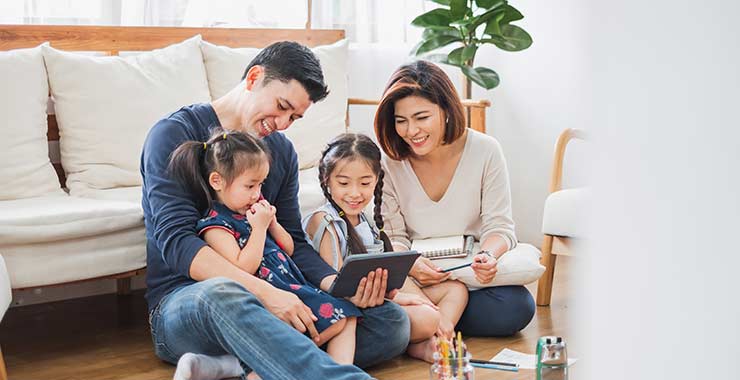 During this difficult time, Div. 43 recognized that couples and families may be facing specific challenges related to COVID-19.
To assist couples, families and psychologists who work with them, Div. 43 has compiled the resources below. You may also find additional information on APA's parenting and caregiving resources page as well as on APA's information hub about COVID-19.
How to talk to children about COVID-19 and physical distancing
The following resources are provided by Div. 43 to assist parents and other caregivers in discussing the importance of physical distancing with kids.
Resources for caregivers
Whether caring for a spouse, parent, child, relative or friend, these resources can provide advice, assistance and additional resources.
Building family resilience
The Family Resiliency Center at the University of Illinois offers resources to help families increase their capacity to cope with stress in times of adversity. New evidence-based briefs are published online every Wednesday.
Child and teen COVID-19 telebehavioral information and other resources
Family psychologists working with children and teens during the pandemic are facing unique challenges and opportunities to connect with patients. Div. 43 recommends the resources below for family psychologists, as well as other psychologists working with children, adolescents and young adults.
Telebehavioral health practicing guidelines
The resources below can assist psychologists while working with children and teens via telehealth by outlining best practices.
Trauma recovery for youth with developmental disabilities
Supporting trauma recovery for youth with developmental disabilities: The National Child Traumatic Stress Network and Northwell Health provide a guide for psychologists working with children and teens with disabilities. The guide may be particularly useful and relevant to psychologists at this time as they transition to providing telemental health services to children with disabilities.
Telebehavioral health activity ideas
The following activities and games may spark ideas for psychologists seeking creative ways to connect with child and teen patients remotely.
COVID-19 explanations
The resources listed below can assist psychologists in explaining and discussing COVID-19 with children and teens:
The following books can be an excellent method for sparking conversations about COVID-19 in age-appropriate ways:
Activity ideas to connect with children and teens while physical distancing:
Caregiver wellbeing
Even as parents, caregivers and psychologists care for children and teens during the pandemic, they must also remember to take time to care for themselves.
Last updated: August 2020
Date created: May 2020