Candidate Statements for Div. 43 Board
Please review the following candidate statements to prepare for the upcoming 2019 Div. 43 election. Division members can expect an email with a unique link to the ballot announcing the opening of the election in April 2019.
President-elect Candidates
Shalonda Kelly, PhD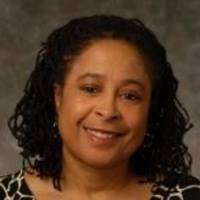 I deeply and humbly appreciate the honor of being nominated for the position of president of APA's Div. 43. I wrote an upcoming article for
The Family Psychologist
on my reflections on why Div. 43 is so important to me, including its offering of a plethora of avenues for couple and family psychologists to reach our goals as researchers, clinicians and leaders.
Background
I am an associate professor in the clinical department of the Graduate School of Applied and Professional Psychology (GSAPP) at Rutgers University. I received my BA from Pomona College and a dual MA and PhD in child and family clinical psychology – urban studies from Michigan State University. My research seeks to understand and measure how couples of color are affected by experiences of racism and oppression. I have received National Institute on Drug Abuse (NIDA) and Rutgers University funding. I have developed a model for how multicultural competence bridges differences within couples and families and between couple and family members and therapists. I edited the book
Diversity in Couple and Family Therapy: Ethnicities, Sexualities, and Socioeconomics
, which brings together experts to increase readers' cultural competence with couples and families who are diverse in regards to race and ethnicity, gender, sexual orientation, religion and spirituality, varying family structures, identities, their intersections and the embedding of these backgrounds within contexts and systems.
I am a licensed psychologist who tries to heal couples and families and train excellent future psychologists. I continuously maintain a private practice, and I have experience with all levels of care. At Rutgers, I teach and supervise couple and family therapy from evidence-based cognitive-behavioral and emotionally focused orientations as well as from a principle-based integrated theoretical orientation that I use to draw from cognitive-behavioral, systems, multicultural and emotionally focused approaches.
I strive to be a leader and impact our field. I served as the vice president for public interest and diversity for our division. In that role, I led a committee that developed a table of APA accredited programs that do significant couple and family diversity training, as well as our division's first award for the programs that exemplified the best training in couple and family diversity. These projects demonstrate how we value work with diverse couples and families and have potential as ways to increase and diversify our division membership. I am on the editorial board of our division's flagship journal Couple and Family Psychology: Research and Practice and the board of Family Process. I presented a plenary presentation, The Future of Couple and Family Psychology in Understanding and Addressing the Needs of Diverse Couples and Families, at the International Couple and Family Psychology Conference, co-sponsored by Div. 43 and other esteemed organizations.  I served as Div. 45's program committee member for years and as treasurer and newsletter editor for the Association of Behavioral and Cognitive Therapies (ABCT). My efforts led to my being elected as a fellow of Div. 43, receiving our division's Carolyn Attneave Diversity Award, a diversity award from the National Council of Schools and Programs of Professional Psychology and being named a Leader in Diversity at Rutgers.
Platform
If elected president, my first initiative would be to increase and diversify our membership. This includes: (1) structuring in a warm welcome that orients new members to the many supports and advantages of our division; (2) continuing facilitation of collaborations with the divisions whose foci are closely aligned with ours (e.g., children and families) and also reaching out to divisions focused on diversity, given that the collectivism shared by many diverse groups involves a prioritization of the family; (3) continuing to reach out to Early Career Psychologists (ECPs) by incentivizing membership and continuing past mentorship efforts; and (4) increasing our web presence and accessibility to all APA members. Our members have created many useful products, and showcasing them can both facilitate the prominence of our members and also mark our website as the go-to place for couple and family information and products, such as syllabi, blogs, FAQs and more.
My second initiative is to encourage more CE offerings by our members. We can develop a core set of offerings to facilitate building competencies in conceptualization, practice and research, to assist with obtaining licensure and board certification and to demonstrate how the skills of couple and family psychologists are so crucial. This initiative would dovetail with the new requirements that all licensed psychologists obtain ongoing CE credits. We have the potential to make our division the flagship provider of CE credits related to couple and family psychology.
Gonzalo Bacigalupe, EdD, MPH
It is an honor to be nominated to lead the Society of Couple and Family Psychology. I am accepting with humility, as I assume that the other candidate is as qualified as I could be. Making the decision to run was not an easy one, and I did not take it lightly — I discussed the role with several past presidents, wondering if this was the right time and if my contribution could be meaningful, collaborative and responsible. Accepting to run is in the spirit of collaboration, on trusting that board members will also be an intrinsic part of the leadership and in believing that I bring not only some governance experience and knowledge of the field but also a healthy amount of not-knowing. I am not an APA insider, but that doesn't mean that I have not spoken about some controversial issues, particularly in the last decade as APA struggled with central human rights ethical and moral challenges. I did. We do have a responsibility beyond the usual guild concerns — accreditation, branding, evidence-based treatments, etc. — should be instruments to better the world rather than an end to protect the scope of practice. Social inequity, the politics of blaming the most vulnerable and the destruction of nature, to name a few, threaten families and communities at the core. Government today, indeed, lacks a commitment to build a better and more just place where people and the environment are treated with care.
My commitment to systemic, relational and collaborative ideas is reflected not only in my scholarship but also in face-to-face in governance leadership and in digital activism. I am a professor in the department of counseling and school psychology at the University of Massachusetts, Boston. Teaching continues to be a way of learning the nuances and complexities of a field that continues to evolve. Presently, I teach in the doctoral and master programs and was the director of the Family Therapy Program. In addition, my research as principal investigator at the Research Center for Integrated Disaster Risk Management in Chile has kept me traveling (and living) back forth to South America for several years. This research in Chile explores how citizens participate in disaster risk reduction and the development of resilience. My research work has more generally investigated the adoption of emerging technologies, chronic illness and transnational families.
Presently I am board member of the Family Process Institute as well as reviewer in several journal editorial boards. A few years ago, I served as president of the American Family Therapy Academy, have been vice president for public interest and diversity in our division and an elected member of Committee of International Relations in Psychology (CIRP). A recent passion has been to establish myself as a plastic artist. At the start of 2019, I had a second solo exhibition of abstract art in a collection called Cartographies of Body and Territories, a clear nudge to the influence of the work that Gregory Bateson has had in my thinking. Painting after having had a serious fracture had allowed me to explore what it is often impossible — at least for me — to express verbally or in writing.
What would I do as your president? I would first need to learn and appreciate what works and where the Society is excelling. My interests have always been on how our relational ideas could be applied in the larger context and how we can work transdisciplinary across psychology and other disciplines. The dilemmas posed by climate change, inequality, racism and xenophobia do keep me awake. The destruction of the planet and of ways in which we can relate with care for the other requires thinking contextually. Working to establish linkages across other organizations nationally and internationally to help us address some of the complex questions would be central. I also see a role in developing linkages across divisions that aim at thinking about the larger context as well as professional organizations for whom social justice is essential. More about my work can be found online.
Vice President for Practice Candidates
Patricia Pitta, PhD, ABPP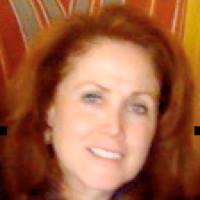 I am pleased to be nominated for vice president for practice. I have been a passionate advocate of couple and family psychology for the past 30 years. My major identification is as a private practitioner, but I have been able to also have a significant role in training couple and family psychologists. I have been a clinical supervisor in couple and family therapy for over 20 years at St. John's University in the Queens borough of New York City. In 2018, I started a postgraduate training program in couple and family therapy at the same institution. I also held a position within one of the first couple and family therapy programs within a psychoanalytic institute in the 90s, the Long Island Institute of Psychoanalysis. That is where I began my journey in the field of couple and family therapy integration. I was so excited and hopeful when I was invited to teach in that program. It was my chance to express what was in my head and heart about doing therapy. I taught for over a decade (managed care took over and the institute closed), where I was able to crystallize my journey into the field of family therapy integration. At that point, I called my approach, "Integrative Healing Family Therapy." I always considered the Bowen Family Systems Therapy as my main theory and integrated concepts and intervention from psychodynamic, cognitive behavioral, communication and other systems therapies. 
Doing extensive presenting and writing both locally, nationally and internationally, I then identified what I was doing to be what is called "Assimilative Family Therapy". Assimilative Therapy was a term coined by Messer (1992) from Rutger's University. He explained that a main theory of treatment is to be considered the home theory, and then integrating concepts and interventions from other theories to support the goals of the home theory would change the meaning, importance and use of these interventions. As a result of this modification of applying these concepts and interventions in a theoretical context different from the one in which they were developed, enhances the effectiveness of the therapy. I coined what I was doing as Assimilative Family Therapy model, where Bowen was the home theory and other concepts and interventions were integrated that I already mentioned above with always being respectful of context and common factors (Pitta, 2104).
I have been fortunate to write a book entitled Solving Modern Family Dilemmas: An Assimilative Family Therapy Model, published by Routledge (2014) that was well-received and recognized. A take off on my book is an edited book entitled Integrative Couple and Family Therapy: Contemporary Issues and Treatment Models, which will be published by APA publications this coming July, where I share editorship with Corinne Datchi. This book is an in-depth look at different types of integrative couple and family models that give the contemporary couple and family practitioners ways to conceptualize evaluate and conduct treatment. 
I have held state wide and national offices within the field of independent practice, clinical psychology and couple and family therapy. I also hold an ABPP in couple and family psychology and am a fellow of APA. I have been on the American Board of Couple and Family Psychology for the past six years. With all that said, the reason I would like to be a vice president for practice is to bring all my knowledge and experience as a practitioner, educator and author to educate couple and family psychologists about using integrative approaches in their work to embellish their effectiveness and understanding of their client's issues. Couple and family integration can help frame client's issues within their specific contexts offering clients a way to visualize their issues in ways where new perceptions can be achieved and changes made to enhance the quality of their lives.
I would like to impart the role of integration in the practice of couple and family therapy in the following ways to enhance your understanding and open your thinking about treatment by:
Sponsoring monthly couple and family peer consultations that I would host, whereby attendees can present their cases and gain clarity on how to conceptualize cases from an integrative perspective. (I have been hosting this type of consultation for psychologists for the past 11 years as part of the Clinical Division mentoring program of the New York State Psychological Association)
Have a column in the newsletter that features integrative couple and family integrationists where they talk about how they conceptualize treatment.
Offer mentoring workshops at the annual convention where experts would be available to consult with members who are interested in learning more about how to utilize integration in their work with couples and families.
Offer webinars where integrative family psychologists can talk about their journeys in how they became psychologists and how integration became their chosen choice of treatment.
Couple and family psychology has been a passion in my life, and I am looking forward to sharing this with you as well as opening new collaborations with other divisions within APA and possibly across state lines to offer the riches that are within our division that can be brought to their state associations. (For example, a joint family peer consultation with NYS Psychological Association?) Maybe as others learn about our work, they would like to join our division. Also, as a board member of ABPP, I would be available to facilitate those who are interested in attaining their board certification. I eagerly look forward to working with all the members of the division.
Allison B. Hill, JD, PhD
The practice of family psychology is a crucial part of what we do as a division. Given that, it has been an honor to serve as vice president of practice for Div. 43, and I am hopeful to be elected to another term. As an early career psychologist, I have been actively involved in Div. 43, serving as the student representative for 2012 and 2013 and as hospitality suite chair in 2014. In 2015, I served as program chair. And for the past two years, I have served as your vice president (VP) of clinical practice.
As family psychologists, we know that relationships are an essential part of human growth and development, and these relationships usually occur within a variety of larger, complex, societal systems. If I am re-elected, I will continue to expand our relationships within the division and with other divisions to continue a discussion of the importance of systemic family thinking. Additionally, through collaboration with other divisions, we can become aware of joys and challenges facing all of us in the field of psychology during these rapidly changing times.
I completed a joint JD/PhD program at Villanova University and Drexel University, with the hope of having a private forensic practice. My graduate training was in Philadelphia, Penn., and for personal reasons, I found myself moving to Atlanta, Ga., for internship and postdoctoral residency. I completed my internship at Emory School of Medicine/Grady Health Center. Although my graduate training and internship had a great deal of training in criminal forensic settings, I had not had a great deal of training in civil forensic settings or child custody, which was an area of interest of mine. Given that, I wanted to ensure my post-doctoral residency had some child custody training. I decided to do two postdoctoral residencies – one at Emory and another with a private practice group that had a specialty in child custody evaluations.
Presently, I offer psychotherapy and evaluation services to children, adolescents, adults, couples and families in a variety of areas including anxiety, depression and relationship problems. I primarily work with families in transition. I also work with couples in high conflict divorce and conduct parental fitness and child custody evaluations. I remain aware of how difficult this area of practice is within family psychology, and I want to ensure our division recognizes those engaging in forensic practice as part of their broader clinical practice.
My current work has emphasized the importance of understanding families and family systems in my clinical practice. I believe Div. 43 has a strong role to play in our communities and the organization at large and is well-positioned to assist APA in the challenges it faces as an organization. If re-elected, I will continue to highlight the perspectives of ECPs and how they contribute to our division. I will continue to invite practitioners within the division to share their experiences working with families so that we can all benefit from knowledge of successful interventions and theoretical frameworks.
If re-elected VP of Practice, three of my primary goals will be:
To continue to encourage continued collaboration between practitioners in Div. 43 and practitioners in other divisions.
Create a forum by which to discuss challenges to family psychology practitioners, particularly ECPs and address these challenges using the resources available to Div. 43. Form mentoring relationships that are sustainable and beneficial.
Create an ABPP support and mentoring group so that people within the division applying for Board Certification can benefit from mentors, colleagues and peers that have previously undergone the process.
Please consider re-electing me for VP of practice.
Vice President for Education Candidate
Linda Berg-Cross, PhD, ABPP, CBSM
I am a professor of psychology at Howard University and have been a practicing family therapist since 1975. We have unusually rich opportunities to share our knowledge with the public, undergraduates and graduate students. The Society must also help current professionals maintain the highest standards in the field. I believe all four groups deserve our focus if we are going to help families prosper, face life's challenges and prevent dysfunctional generational patterns. I would like to partner with other divisions to leverage our initiatives and look forward to meeting all the interesting folks in our division who want to contribute to this area.
Treasurer Candidates
Corinn Elmore, PhD
The Society for Couple and Family Psychology is truly an encouraging, supportive and instrumental community. I am truly honored to be nominated to serve in the position of Treasurer.

I became interested in systems theory during my master's training in marital and family therapy from the Family Institute at Northwestern University. Immediately after, I pursued a PhD in clinical psychology from Loyola University, Chicago, in the child and family track. I am currently a staff psychologist working in the pediatric primary care department at Walter Reed National Military Medical Center. In this role, I am an integrated consultant on a multidisciplinary team of medical professionals serving children in military families. I also serve as an assistant professor of pediatrics at the Uniformed Services University of Health Sciences in the School of Medicine. During this time, I have been selected twice in my department as Outstanding Faculty Member and was awarded the hospital's Master Clinician award, recognizing the top 10% of all faculty members.
Although an early career psychologist, I have had the pleasure of being involved with Div. 43 since 2015 during my postdoctoral training. I have served on the vice president for practice committee by helping with organizing the "Conversation with the Experts" for past two years. I have also been involved in the Div. 43 mentorship program and contributed to The Family Psychologist newsletter. I am also involved in the greater APA community as a member of the Committee on Children, Youth and Families.
If elected to this position, I hope to continue the tradition of maintaining excellent standards for the management of the division's finances. I plan to help to maintain long-term financial viability, budget the priorities of the division and be thorough and timely in my reports.
I cannot think of a better way to integrate my dedication to this division and appreciation of this community than service to this Society. Thank you for your consideration.
Molly (Gasbarrini) Burrets, PhD
It is a privilege to have been nominated for the role of treasurer of the Society for Couple and Family Psychology. My professional identity has been firmly rooted and cultivated in couple and family psychology for the entirety of my training and career. Most recently, I served our community by performing as associate editor for the Encyclopedia of Couple and Family Therapy, a project that afforded me opportunity to interface with many of our community's most dedicated and active members. I am thrilled about the prospect of continuing to serve our community as treasurer of Div. 43.
Prior to my graduate training, I was mentored by the faculty at The Family Institute of Northwestern University. This early work laid the foundation for my doctoral studies at Texas A&M University under the guidance of Douglas K. Snyder, PhD, who supported my training in couples' research, assessment and intervention. I often tell my students that I treated a couple before I ever saw an individual client. This reality illustrates the trajectory I claimed early in my training and that which I have pursued since.
I was fortunate to return to Northwestern University for my predoctoral internship training at Memorial Hospital and then completed an APA-accredited postdoctoral fellowship in couple and family mental health at the Department of Veterans Affairs' Palo Alto Health Care System. I am currently an associate professor and director of the clinical psychology PhD program at Alliant International University in Los Angeles. Specifically, I am a member of the Family and Couples Emphasis Area of the program and maintain a firm commitment to training, practice and research in couples and family psychology (CFP). I am especially interested in the special needs of ethnically and racially diverse couples, interracial/interfaith couples, military/veteran couples, cross cultural couple assessment and training issues in CFP for women and students of color. My career as a family psychologist has recently been enriched by my marriage to my husband and the birth of our son, Romeo, events that served as the impetus for my name change from Gasbarrini to Burrets.
If elected as treasurer, I would continue the standards set forth by our current treasurer, Amanda Edwards-Stewart, PhD, and past treasurers to successfully manage the division's finances by providing astute financial guidance to the Board and its constituents and by leading with a dedication to impeccable record keeping and fiscal responsibility. I have demonstrated these qualities in my role as director of a PhD program, where I am tasked with the development, management and oversight of a yearly budget; thus, I feel confident I am qualified to serve should our community elect me. I look forward to an exciting year ahead as a member of our division.