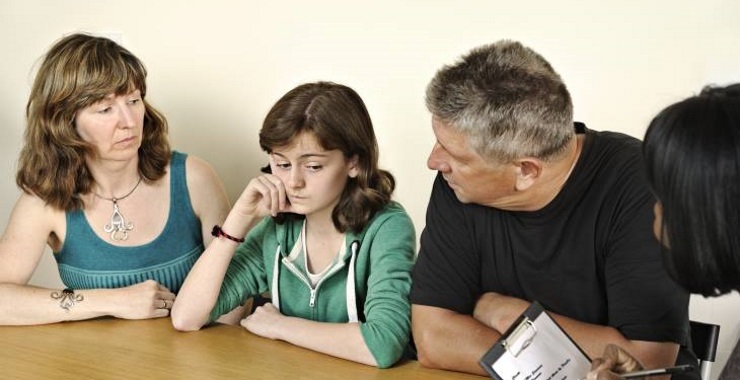 Editor's Note
Welcome to the Spring 2019 issue of The Family Psychologist (TFP).
President Address
Ignoring self-of-the-therapist makes treatment less effective
Couple and family psychotherapy works. There is a growing body of research regarding effectiveness of couple and family-based treatments. We have a seat at the empirically validated table (Sexton, Ridley, & Kleiner, 2004). Having an evidence-based model to guide us (including therapist-specific factors) is essential.
By Susan Regas, PhD
Vice-President for Education
Future directions for CFP education
Last year, the focus of this column was the challenges educators face at various stages of training in couples and family psychology (CFP), ranging from doctoral and internship/post-doctoral training to post-licensure continuing education. As I approach the end of my term as the division's VP for education, I'd like to take this opportunity to discuss future directions for the division's training and education activities.
By Shelley A. Riggs, PhD
Vice President for Practice
Meet the newest Div. 43 Fellows
In this issue, we hear from new fellow Patricia Pitta, PhD. She is the director of the Postgraduate Integrative Couple and Family Therapy Program at St. John's University, and she is a diplomate in couple and family psychology and a Distinguished Fellow of the New York State Psychological Association. 
By Allison B. Hill, PhD, JD
Vice President for Science
Forensic Corner
Therapy amid conflicting allegations precautions, best practices and ethical obligations
In prior columns, we have addressed general considerations and essential competencies for providing effective therapy to court-involved families. Family psychologists can provide effective help to families who are negotiating the transitions and emotional distress that often accompany parental separation or involvement with the courts. A minority of cases, however, present particularly difficult challenges and ethical and clinical risks. These include situations in which a therapist is presented with conflicting allegations of abuse, trauma or the undermining of a parent-child relationship. 
By Lyn Greenberg, PhD
Guest Article
Consensual non-monogamy: A brief summary of key findings and recent advancements
This past year, Div. 44 (Society for the Psychology of Sexual Orientation and Gender Diversity) has formed a task force on consensual non-monogamy (CNM), in recognition of relationship diversity, which intersects with sexual/gender identities in interesting ways. The task force formation also recognizes that consensual non-monogamies are becoming more of a focus of research and clinical practice than in the past, as changes in society affect how people approach intimate relationships and family formation.
By Richard A. Sprott, PhD, and Heath Schechinger, PhD
Notice to readers
Please note that as of April 2020, the division is no longer updating the Family Psychologist newsletter. Members and readers interested in the latest news and articles from the division should instead visit The Couple and Family Psychologist Blog.