Vice President for Practice
Meet the newest Div. 43 Fellows
In this issue, we hear from new fellow Patricia Pitta, PhD. She is the director of the Postgraduate Integrative Couple and Family Therapy Program at St. John's University, and she is a diplomate in couple and family psychology and a Distinguished Fellow of the New York State Psychological Association. 
By
Allison B. Hill, PhD, JD

Over my next few columns, I want to provide the opportunity to hear from our newest fellows to the Society for Couple and Family Psychology: Robin Deutsch, PhD, ABPP; Shalonda Kelly, PhD; and Patricia Pitta, PhD, ABPP.  These individuals have made significant and distinctive contributions to family psychology in one or more of the following areas: scientific achievement, professional practice, leadership and administration, teaching and training and/or recognition of excellence.
From Patricia Pitta, PhD, ABPP: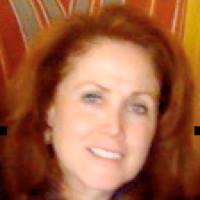 I have been in practice for 40 years. I feel so honored and privileged to be able to help and touch so many people. Over the years, after getting my doctorate from Fordham University, I continued to get post-doctoral training for at least two decades in many areas arming me with the ability to treat people from three years of age to 92. My oldest client was 92 years old. I helped so many, but the clients gave me a great education about life's processes and its dilemmas as well as how to solve our issues and conflicts. I also personally learned how to avoid situations by learning from my client's journeys.
Since I work from an Assimilative Family Therapy (Pitta, 2014), which is an integrative perspective, I look at clients or family's dilemmas by evaluating how the system affects the clients' behaviors and thinking as well as how the individual's adaptions affects the systems functioning. If I am seeing an individual, couple or family, I look at the dilemmas from this integrative perspective, which offers me a rich degree of resources including the integration of many theories, contexts and common factors to enable me to conceptualize treatment that helps clients solve their dilemmas in a most effective and efficient manner (Pitta, 2014; Pitta & Datchi, in press).
Div. 43 is the home division for a couple and family psychologist. Thinking from a systems approach in my mind distinguishes a family psychologist from other practicing psychologists. We are the therapists that cut through the content and observe the processes people use to navigate life and as a result we can help them make systemic, personal and system's changes that can impact their personal lives, nuclear and extended families. As we help people change, we can influence the functioning of future generations to experience less anxiety and depression and approximate higher levels of differentiation.
Div. 43 offers its members so many educational opportunities (convention programs, webinars, journals, newsletters) to further their thinking and practice as well as collegiality and friendship amongst colleagues. It is a place I call my professional home where I can share my thinking and explore ways to help clients and grow as a professional. When I think about Div. 43, I also think about the American Board of Couple and Family Psychology (ABPP). I am driven to self evaluate and part of that journey led me as a mid-career professional to apply for a diplomate degree in couple and family therapy. The ABPP board and members offer a think tank where members are able to distinguish themselves as board certified and specialists in treating couples and families. Div. 43 and ABPP offer members the opportunity to publish and share your thoughts, ideas and treatment approaches. I would encourage family psychologists to visit the ABPP website to learn about applying for such a distinction. They offer scholarship for early career applicants and offer a great deal of support.
Earning the distinction of Div. 43 fellow confirms my life's work and dedication to create a national impact in the field of couple and family psychology as a practitioner, educator and author. I feel blessed that I have been able to stay focused to be able to do the work that was worthy of being taught and written about. Also, my gratitude goes out to my patients who enabled me to grow in understanding of the human condition and the many colleagues I have connected with through my affiliations with APA and Div. 43 to enable me to share my thoughts and work and learn from them also. If you are not a member of Div. 43, please join to expand your knowledge and expertise and share your thinking with your colleagues.  
References
Pitta, P. (2014). Solving Modern Family Dilemmas: An Assimilative Therapy Model. 
New York, New York: Routledge. 

Pitta, P. & Datchi, C. Eds. (in press). Integrative Couple and Family Therapy: Contemporary Issue and Treatment Models. Washington, D.C. : APA Publications.