Over my next few columns, I want to provide the opportunity to hear from our newest fellows to the Society for Couple and Family Psychology: Robin Deutsch, PhD, ABPP; Shalonda Kelly, PhD; and Patricia Pitta, PhD, ABPP. These individuals have made significant and distinctive contributions to family psychology in one or more of the following areas: scientific achievement, professional practice, leadership and administration, teaching and training and/or recognition of excellence.
What Div. 43 Means to Me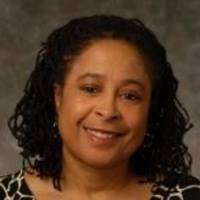 I encourage students, ECPs, mid-career and senior colleagues to consider the vast array of supports and resources that Div. 43 offers to those in academia, private practice or both. I hope to show the division's vital importance to couple and family psychologists in detailing how Div. 43 has been a tremendous asset to my career.

As an associate professor, the division has exposed my work to renowned like-minded colleagues who know the value of systems thinking and couple/family research. In this division, my symposia and poster presentations are attended by those who are the leading thinkers in the field. Moreover, the division is at the vanguard of international collaborations, such as with my 2017 plenary presentation, The future of couple and family psychology in understanding and addressing the needs of diverse couples and families, presented at the International Couple and Family Psychology Conference that was co-sponsored by Div. 43 and the Family Institute at Northwestern, with partnerships with the American Academy of Couple and Family Psychology and the American Board of Couple and Family Psychology. The division exposes my work to the editors and reviewers of couple and family specialty journals, such as the division's own Couple and Family Psychology: Research and Practice journal, and other esteemed journals like Family Process. Thus, I am able to network with giants in the field, collaborate with them, receive important input about my research ideas and be exposed to the latest findings from colleagues. Moreover, The Family Practice helps to organize my efforts by presenting the agenda for all Div. 43 sponsored presentations at APA, making this massive conference more manageable. Finally, the division also rewards the hard work of its members, such as when in 2017 I was awarded the Carolyn Attneave Diversity Award for my own work in couple and family diversity.
As a practicing psychologist, Div. 43 helps me to sharpen my clinician skills, be a leader in the field, obtain CEs and give back to ECPs and graduate students. For example, at last year's Presidential Address by Susan Regas, we attendees were shown ways to improve our supervisees' use of self and to work on our own personal growth to become better psychologists. I learned leadership in my role as the division's vice president for the public interest and diversity. I was able to bring together those who were passionate about couple and family diversity, create a table of APA accredited programs that do significant couple and family diversity training and develop an award for the programs that exemplified the best training in couple and family diversity. Those efforts showed me how much Div. 43 cares about the training of excellent psychologists. Now that psychologists must obtain CEs, I know that I can attend Div. 43 offerings that are cutting edge in building both knowledge and skills. Div. 43 also encourages growth and a pipeline of members helping each other, as exemplified by its commitment to encouraging board certification of its members, and our annual practice of speed mentoring, wherein those of us who are in the field encourage and answer questions of graduate students who are considering a career in couple and family psychology.
In sum, Div. 43 offers a plethora of avenues to reach my goals as a researcher, clinician and leader, and I am proud of my Div. 43 membership. While my foregoing testimony largely separated the academic and practitioner aspects of what this division has given me, I'm also happy that those distinctions matter less in real life, as I have been able to seamlessly do both as a member of this esteemed and valuable division.