The Society for the Psychology of Sexual Orientation and Gender Diversity was well represented this past fall at the 37th GLMA Annual Conference on LGBTQ Health in New Orleans, La. GLMA: Health Professionals Advancing LGBTQ Health Equality, also more simply known as "GLMA", is a national non-profit organization and the world's largest and oldest association of LGBTQ health professionals who are committed to ensuring health equity for LGBTQ individuals and equality for health professionals in their work and learning environments. The GLMA Annual Conference is the premier, interdisciplinary LGBTQ health conference and the world's largest scientific gathering devoted to LGBTQ health issues and concerns. From September 11th-14th, 2019, leaders in LGBTQ health gathered for a conference focused on LGBTQ Health Across the Lifespan. The conference kicked off with the seventh Annual GLMA Nursing Summit, followed by three days of full conference programming. This year, GLMA was extraordinarily pleased to learn from and work with the following leaders from APA's Div. 44:

Margaret Rosario, PhD, Div. 44's past president, was an invited speaker for a plenary entitled, "How Health Professional Associations Advance LGBTQ Health Equity." Rosario was joined by leaders from the American Medical Association, National Association of Social Workers, American Academy of Nurses and the American Association of Physician Assistants in a conversation moderated by then GLMA President Gal Meyer, MD, MS. Rosario spoke to Div. 44's current efforts to advance LGBTQ health equity, future directions and opportunities to continue this work and how collaboration among organizations can contribute to achieving health equity. Demonstrating true dedication to her own presidential theme, she reminded attendees, "If we aren't counted, we simply do not count," as she discussed the importance of LGBTQ people being able to identify themselves in research as well as the census. Rosario's words during the plenary were both a powerful introduction of Div. 44's work to the larger GLMA community as well as a pivotal component to what was an extremely well received conference plenary.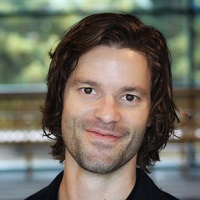 Heath Schechinger, PhD, founding co-chair of the Consensual Non-Monogamy (CNM) Task Force, also served as an invited speaker for the conference where he single-handedly provided a skills building session entitled "Empirically-Informed Health Care Practice With Consensually Non-Monogamous Clients." Schechinger presented on the work he and members of the task force have been working on over the past few years, including but not limited to research, resource development and advocacy for individuals who practice polyamory, open relationships, swinging, relationship anarchy and other types of ethical, non-monogamous relationships. His highly attended session covered the lack of training on CNM received by health providers, the stigma faced by those who engage in CNM and prevalence of the population. His focus on relationship diversity not only provided insight into an emerging field but offered something for attendees across all health professions to use in their work. Schechinger's presentation demonstrated GLMA and Div. 44's shared commitment to diversity and inclusion for all LGBTQ people.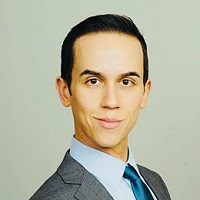 Nick Grant, PhD, was elected to the position of GLMA president-elect during the board meeting just prior to the conference, becoming the first-ever psychologist to serve in GLMA's presidential track. He first joined the GLMA board in 2015, when he was elected as a co-chair of the Health Professionals in Training (HPiT) Committee. Following his HPiT term, Grant served as the vice president for external affairs, where he focused his energy on the development of the GLMA Behavioral Health Task Force and his dedication to increasing GLMA's membership and engagement with behavioral health providers across all disciplines contributed to GLMA's mission to diversify both itself as a national organization and leaders in the field of LGBTQ health. During his time on the board, Grant has continued to model excellence in interdisciplinary collaboration, civility and teamwork. 
GLMA appreciates the relationship that it has been able to develop with the Society for the Psychology of Sexual Orientation and Gender Diversity and looks forward to future collaborations with its members focused on advancing the health and well-being of LGBTQ people through advocacy, education and research. 
Hector Vargas, JD
Executive Director
GLMA: Health Professionals Advancing LGBTQ Equality