Notable Awards and Honors
Laura S. Brown Selected by Div. 44 to Be Honored as a National Multicultural Conference and Summit Elder
Read about Laura S. Brown's pioneering work and contributions to LGBTQ and feminist psychology.
By
David Pantalone, PhD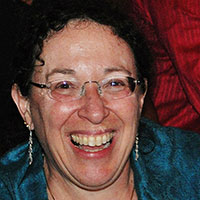 At each National Multicultural Conference and Summit (NMCS), each sponsoring division is invited to honor one of its members with an Elder Award. This award celebrates those who have made a lifetime commitment to multicultural psychology through their roles as scholars, scientists, teachers, mentors, practitioners or advocates for rights and just causes and is offered to an individual who has demonstrated significant contributions to the field of multicultural psychology for at least 30 years. For the 2019 NMCS, Div. 44 has put forth Laura S. Brown, PhD, ABPP, for her extensive achievements and contributions to the field, especially as they relate to LGBTQ and feminist psychology.
A pioneer since the 1970s, Brown has been unwavering in her efforts to infuse social justice into psychology. Her scholarly work has focused on sexual minority issues, feminist therapy and theory, treatment of trauma, assessment and diagnosis, ethics and standards of care in psychotherapy and cultural competence. Brown has enacted her commitment to social justice through her work in various direct service, academic and consulting roles. She writes, "Everything that I do is motivated by the drive to create social justice, whether it's the way that I practice psychotherapy or the manner in which I teach. This principle of infusing social justice into everything that I do is visible and known to everyone who interacts with me..."
What is truly unique about Brown is not her deep expertise per se, but the deep expertise she has developed across so many subfields of psychology — and the trailblazing way that she has brought issues pertaining to sexual minorities and women/feminism into so many areas where they had been neglected. Brown was a visionary in sexual minority psychology, which included work directly in that content area and service to Div. 44. In addition to other roles, she served as president of Div. 44 (1987-88), as well as a member of the cognate body of APA, the Committee on Lesbian, Gay, and Bisexual Concerns (1997-99).  She was a founding member of the division and conducted some of the negotiations that pushed back attempts to stymie the division's acceptance at the Council of Representatives that year. However, Brown was not content for sexual minority issues to be addressed in their own corner of the field. Thus, she served as a fierce advocate for sexual minority issues in numerous other venues, including other APA divisions, boards and committees, as well as other psychological associations. For example, for the Washington State Psychological Association — another organization for which she served as president (in 1992) — Brown was the founding member (since 1984) and co-chair (1984-86) of the Committee on Lesbian and Gay Concerns.
In terms of other service to the field, Brown has held an astounding number of committee memberships and leadership roles. She served as president of Div. 35 (The Society for Women and Psychology) and Div. 56 (Trauma Psychology). She provided leadership in Divs. 9, 12, 29, 42, 43, 45 (founding member), 46 and in the Association for Women in Psychology, the International Society for Traumatic Stress Studies, the International Society for the Study of Dissociation and others. Brown has played an instrumental role in revising the APA ethical code and in creating the clinical practice guidelines for PTSD. In recognition for a lifetime of work, she has been elected as a fellow of 10 divisions and been awarded 30 plus major awards for her outstanding contributions to psychology — in terms of her own contributions and her work to foster the careers of others. She has mentored hundreds of other psychologists, many of whom have also gone on to leadership roles in social justice psychology. Her scholarly contributions include countless presentations and trainings over the past 40 plus years, as well as more than 200 single or co-authored books, peer-reviewed publications, chapters in edited volumes and psychotherapy practice videos in her varied areas of expertise. The impact of Brown's work is truly inestimable, and the division is thrilled to have to opportunity to honor her in this way.