Public Policy Outlook
The Impact of the 2018 Elections on Advancing LGBTQ Equality at the Federal and State Level
An expert view on what lies ahead for LGBTQ public policy.
By
Laura E. Durso, PhD
The first two years of the Trump Administration has seemingly brought the progression of LGBTQ rights in the United States to a halt, with transgender people and LGBTQ women, older adults, immigrants and religious minorities particularly targeted for attacks. For our community, it has felt like the panoply of rights realized under the Obama Administration have been almost systematically dismantled, with no regulation, policy or guidance document too large or too small for President Trump, Vice President Pence and their federal appointees to undermine or eliminate.
Working with the Obama Administration to advance the rights of LGBTQ people and educate the public about the needs of our community was a slow and challenging process and agencies did not always go as far as advocates wanted them to go. But what was clear throughout that process was that agencies were deliberately and carefully considering our issues in order to ensure that the policy changes they made reflected research evidence, programmatic best practices and legal consensus. This was particularly true for one of the Obama Administration's singular achievements — the Affordable Care Act and its implementing regulations. The law represented a sea change for the U.S. health care system at-large and provided LGBTQ people, especially the transgender community, with increased access to insurance coverage and nondiscrimination protections in health care settings. Fortunately, evidence suggests that the law has been helping our community - between the first year of open enrollment in 2013 and the open enrollment period in 2017, the rate of uninsurance for low- and middle-income LGBTQ people fell by 35 percent.1 These benefits and protections are why LGBTQ advocates and community members fought so hard against repeal of the ACA in 2017 and why we are poised to respond fiercely when new nondiscrimination regulations are proposed by the federal Department of Health and Human Services in the near future.
As for other marginalized communities, the 2018 midterm election was a highly charged moment for LGBTQ people, in part because an historic number of out LGBTQ candidates were running for office and in part because the election of a pro-equality majority in the House of Representatives would be a crucial check on the anti-LGBTQ policies of the Trump Administration. With that new pro-equality majority officially taking office in January and a host of important wins at the state and local level, LGBTQ advocates and policy professionals have important tools available to hold the Trump Administration accountable to our rights and to set a governing agenda that reflects the multiple and varied needs of our community.
At the state level, shifts in the composition of legislatures and the election of more progressive governors, secretaries of state and other officials afford new opportunities to advance LGBTQ-inclusive policies. For example, Kansas Governor-elect Laura Kelly has already promised to reinstate nondiscrimination protections for LGBTQ state workers, undoing a hurtful legacy of one of her predecessors, Sam Brownback.2 The election of progressive state officials also likely means that more states will choose to expand Medicaid, increasing access to insurance coverage for low income communities and people with disabilities. In the 2018 election, voters in three states, Idaho, Nebraska and Utah, supported Medicaid expansion at the ballot box, and one estimate of the impact of the election on Medicaid expansion puts the number of people who will be newly eligible for the program at 800,000.3 With a greater vulnerability to living in poverty relative to non-LGBTQ peers4 and the important coverage standards and protections afforded under the program,5 LGBTQ people stand to gain significantly from this development.
At the federal level, a shift to Democratic control of the House of Representatives brings with it the ability to engage in a range of oversight activities and shed light on how the Trump Administration is implementing its anti-LGBTQ agenda. With 129 standing committees on the diverse range of policy areas important to LGBTQ rights, pro-equality committee chairs and members have the ability to request information from federal agencies, initiate reports from Offices of the Inspectors General and the Government Accountability Office, hold hearings with administration officials and even subpoena documents when necessary. Given the significant lack of transparency from the Trump Administration, these and related tools will help us better understand how policies like the ban on transgender people in the military came to pass or why the Department of Justice backtracked on its request to study the addition of sexual orientation and gender identity questions for the Decennial Census and American Community Survey6 and what the impacts of former Attorney General Jeff Sessions guidance on religious liberty have been on the enforcement of LGBTQ civil rights protections across the federal government.7 Given the significant number of LGBTQ-inclusive administrative policies and programs that exist at the federal level, the importance of oversight activities to promoting LGBTQ equality in the Trump era cannot be overstated.
A pro-equality majority in the House of Representatives also brings with it an opportunity to advance legislation to help restore our democracy, provide greater economic stability for more communities, protect the planet and modernize our civil rights laws. There are a number of bills pending in Congress that would positively impact the health and wellbeing of LGBTQ communities, including legislation to protect students, address the housing affordability crisis and end racial and ethnic disparities in health. Among those pieces of legislation is the Equality Act,8 a comprehensive bill that amends the Civil Rights Act to add explicit protections for LGBTQ people across multiple areas of life, close gaps in protections on the basis of sex, expand the reach of the law so that racial minorities, religious minorities and other protected classes are better served and ensure that religious liberty cannot misused as a tool of discrimination.9 Moving the Equality Act forward in the House of Representatives is an incredibly important opportunity to have a conversation with elected officials and with the general public about the incidence and impacts of discrimination against LGBTQ people, including discrimination in health care.
As psychologists, we often know firsthand the impact of stigma and discrimination on LGBTQ community members and the power of acceptance and support to promoting good health and wellness.  For supporters of equality to succeed in bringing about positive change for LGBTQ people, we must continue to expand the research base on LGBTQ health to help policymakers understand the urgent need to address the problem of discrimination and demonstrate its impact on individuals, families, and communities. We must also make clear that efforts to undermine the rights of LGBTQ asylum seekers or transgender people will be met with strong rebuke from the public health and psychological community. Finally, we must continue to share personal stories that illuminate the challenges LGBTQ people face and the strengths and resiliencies of our community. As we learned from the successful debate on marriage equality, research evidence and powerful storytelling is a potent combination for policy and culture change.
About the Author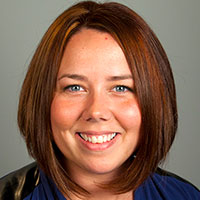 Laura E. Durso, PhD, is vice president of LGBT Research and Communications Project at the Center for American Progress
Footnotes
1 https://www.americanprogress.org/issues/lgbt/news/2017/03/22/428970/repealing-affordable-care-act-bad-medicine-lgbt-communities/
2 https://www.kansas.com/news/politics-government/article221347000.html
3 https://www.nytimes.com/2018/11/07/health/medicaid-expansion-ballot.html
4 https://www.americanprogress.org/issues/ext/2014/09/30/98046/paying-an-unfair-price-the-financial-penalty-for-being-lgbt-in-america/
5 https://www.americanprogress.org/issues/lgbt/reports/2016/08/09/142424/the-medicaid-program-and-lgbt-communities-overview-and-policy-recommendations/
6 https://www.npr.org/2018/09/20/649752485/trump-officials-did-not-want-census-survey-to-ask-about-sexual-orientation
7 https://www.americanprogress.org/issues/lgbt/reports/2018/04/03/448773/religious-liberty-select/
8 https://www.congress.gov/bill/115th-congress/house-bill/2282
9 https://www.americanprogress.org/issues/race/news/2015/07/30/118504/expanding-protections-for-lgbt-people-strengthens-protections-for-us-all/