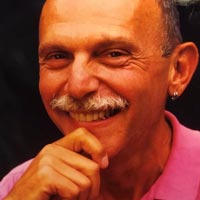 In this world of COVID-19, nationwide protests, and economic collapse, none of us knows exactly where we will be, nor knows exactly what we are going to do.  We really do not know what the landscape will look like, nor how we will fit in, nor how we will be seen by others?  These are also the same questions we face in the crises around our aging and retirement. What will my life be like when I am in this new place in society?  Now if all of us were experiencing a war with bombings, invasions and physical destruction of everything we knew, we would not be surprised by having questions about our survival. With protests and military in the streets in this country, many of us may feel this is a new kind of war and yet these basic questions are the same. What am I going to do and who am I going to be and where can I get help? Rather than looking outside ourselves, it is in moments like this that we need to look inwards for our guidance and strength to find our resilience.
I'm writing to share with you insights I have gleaned from my life experience and my work as a psychologist with more than a half century of experience working primarily with queer people. This experience has repeatedly shown me that the skills LGBTQ people develop in our coming out process provide pillars on which we can navigate any and all challenges we face. It is our past experience that will help us navigate this very uncertain time. Our resilience comes from what I call recognizing that internal gyroscope that we had developed in coming out.
Now, you might be asking what this 84-year-old, gay, white man has to say to you about developing resilience in this dramatically changing world? The answer to that question means looking at the three life forces that have shaped my life: activism, AIDS, and resiliency.
My life-long commitment to radical activism really began in 1951 when I was a 14-year-old who was arrested by a vice squad officer for actively responding to his cruising me. So, my coming out to my family was done by the police. It did not help that my mother told me after my arraignment that she would commit suicide if I ever "did this again." When I was eighteen and no longer a ward of the court, I left home and began my life as an openly gay young man. Thus, I began experiencing discrimination early in my life and, with further life experiences, I began to understand the full range of what it means to be an oppressed minority with all its intersections. I was very fortunate that my first lover was politically aware and opened my eyes to understand the political scene. My formal education only enhanced that awareness. As I started working in community mental health programs in underserved communities, I was further propelled into local, national and international activism.
The AIDS crisis also shaped me profoundly, so I can say that I know what it is to live through a pandemic. I am what they call a "survivor" of that period.  Long before it was called AIDS, I began organizing and writing as I knew that this new disease would be used by society to further homophobic actions. In 1987 I tested HIV positive, and in 1993, I was given an AIDS diagnosis. I also buried my lover, my two best friends, and countless other friends, clients, and acquaintances.
My perspective on resiliency was developed through my decades of practice as a PhD clinical psychologist and community activist. I've been honored to accompany countless gay men on their journey from surviving to thriving in aging.  In 2000, I accumulated my learnings in a book called Golden Men: The Power of Gay Midlife. A central tenet of this book is making an explicit connection between the dynamics of the coming-out process and the development of skills that can then be used to age successfully. It is about taking the skills developed in dealing with one crisis and transferring them to a new crisis. I wrote this book to help gay men successfully make the transition into becoming a thriving, older man. This book was also about my experience as I was one of the men that I was writing about. I feel that I can take pride in having successfully dealt with coming out and aging—but let's see how well I am doing as more years go by.
Today I am also one of you who is working on how to deal with this new COVID-19 world. Whether LGBTQ or ally, we are all charged with the same task —looking carefully at how we handled crises, honoring what we have done and now applying those skills to this new world. In order to see the relationship between coming out and resiliency in 2020, we need to understand the three main components in coming out.
 The first critical component is what I call "finding and presenting your authentic self."  I say "finding" as it usually takes a lot of work to uncover who we really are. We first have to discover our own and societal expectations that we have internalized before we can reject any of them. It is about being honest to yourself as to who you are and who you are to other people. Do these expectations really reflect who you are? And if they are not, then what are you risking if you reject these expectations? Emotional honesty is a critical factor in being authentic to other people. Inauthenticity just leads to more feelings of aloneness since most of us are raised to feel that if we are truly authentic, we will lose the support of others. So, are you preparing for these possible losses as you move into a new reality that truly reflects who you are? This means you have stopped listening to what "they want" and have started living a life of what you want. In other words, have you finally reached the place where your actions in the world truly reflect who you are inside.
One of my favorite examples of a successful, risk-taking coming-out story is about a former client of mine who spent years preparing for his coming out to his family. He took the occasion of a family gathering to do this. After telling his parents, whose reactions included shock, tears, anger, bewilderment and self-recriminations, the entire family eventually went out to the planned dinner. His father uncharacteristically ordered champagne and then he made a toast: "Here's to honesty in our family." As my client presented his authentic self to his family, his father found a way to handle his own negative reactions. He acknowledged that his son's being honest about himself had more value to him than any of the unmet, familial expectations he had about his son.  He was still a loved member of the family while being his authentic self—honesty was being honored.
The second task that faced us in the coming out process was moving from isolation to community. This task reflects our human need for social connectedness—a sense of comfortably belonging to a community inhabited by like-minded people whom we see as peers and are welcoming to us. This need to belong can be expressed as being a member of a social group, a religion or political or activist organization. Not having this kind of social connectedness or sense of belonging can often lead to a deepening sense of isolation and eventual despair. To avoid these negative feelings, many of us try to feel connected by maintaining membership in a community that no longer reflects who we truly are. In my experience, most of us had these feelings of isolation and outsiderness from a very early age. Another step in this aspect of coming out means a shift from a negative feeling about ourselves as a homosexual or queer to a positive feeling as being a member of the LGBTQ community. In other words, it is seeing ourselves as having a new identity in society with an integration of all aspects of ourselves.  This was a feeling that I never experienced until one day in my late thirties when I was exiting from a day long, gay activist conference. At that moment, I suddenly realized I had been there as an openly gay man,  a clinical psychologist, a sexually available man, a community activist, a workshop participant, a workshop leader, and as a friend—it was a full day of activity and participation where I never once experienced myself as an outsider or a fraud.  I was fully present at every moment with the feeling that all aspects of myself were comfortably present.  I could say that was the first time in my entire adult life that I ever had that feeling and I was almost forty years old.  It was at that singular moment of recognition that I vowed that I would devote the rest of my life to making sure this experience would happen earlier for my brethren, fellow members of the LGBTQ community. This was a treasured feeling of wholeness and integration in a social setting that had been denied too long for so many of us.
The third component in coming out was developing a sense of hope in the broadest sense of the word. It meant seeing yourself in a positive future with a feeling of pride. Having hope is a positive feeling that usually emerges from adversity and entails taking charge of one's life as well as having a faith in a positive future.  Its exact opposite is a sense of hopelessness and despair – the feeling of total aloneness and loneliness without any sense of light or relief. I definitely understand this feeling of despair as that is how I felt when I made a very serious suicide attempt after my arrest and family's condemnation. Having a sense of hope is not simply about adding years to one's life but having an attitude that focuses on the quality of one's life. In the early eighties health crisis, this new disease was referred to as GRID, Gay Related Immune Disorder. At that time, long before the advent of AIDS and HIV medications, I wrote about my sense of the difference between those who quickly died and those who still lived. A clear example of this difference were two gay white men who were simultaneously referred to me by the same physician. Both were very depressed about their diagnosis as they had been told they only had one year to live. Amazingly, both were ministers in their late thirties.  I asked each the same question—now that you have been told when you are going die, how are you now going to live the rest of your life? One man eventually acknowledged that he was more fearful of becoming an old gay man than of dying. He followed all his physician's recommendations without question while he also maintained his daily use of cocaine—needless to say, he was dead within a year. The other man voiced shock at hearing my question and began to shift his thinking to what he might have to do to make his remaining life better. This meant questioning all aspects of his life and taking more responsibility for everything he did, including the medications he put into his body. As you might expect, he was still alive in 2005.  These two examples highlight what I mean by either lacking or having a sense of hope – the taking charge of your life with the sense of  having a positive future. Having this sense of hope is the ultimate rejection of a negative sense of yourself as helpless and is, for me, the last step in the coming out process. It is proudly saying this is who I am and then acting accordingly. 
Coming out is both an actual experience for many of us but it can also be seen as a metaphor for a life time process of maintaining who we are when we are shifting into a new reality. As I have said, this occurs when we age since our bodies are now different; we think differently and we are responded to differently by other people but we are still the ones who are aging. So resilience is a natural part of our history. We just have to look carefully at our history to see other examples where we have already shown resiliency that can be applied today. We have learned many things from the AIDS crisis. At one point in history, no one knew how this new disease was transmitted. Once means of transmission was discovered, sex became an issue whereby each person had to decide and negotiate with another person about what were their boundaries in sexual activity.  It was about getting the facts, finding one's comfort level and acting accordingly. That is why it was not called "safe sex" but "safer sex," an implication of shifting boundaries that had to be negotiated while still meeting our needs for sexual connectedness. 
Today, we have the same needs for social connectedness. I strongly believe that it is a misnomer to refer to "social distancing" when actually referring to maintenance of a physical distance. We need to observe physical distancing today, not social distancing. So in the face of COVID-19, physical distance is today's counterpart to the safer sex issue that we went through during the AIDS crisis. Unfortunately, our current need to minimize and protect in-person social contacts has the potential danger of causing a loss of community connection which can have a negative consequence of feelings of isolation and helplessness. Given the current political scene in which our usual guideposts are also changing, these negative feelings are exacerbated. So in this new reality of COVID-19, we need to be very active in maintaining our social connectedness while respecting physical distancing. We have learned how to negotiate around AIDS; now we are learning to negotiate in a new context.
This is the time to recognize how much we need structure in our lives.  So where do we get our structure when it isn't out there? This is when we need to look inward in order to rediscover our own strengths. We are much more prepared than we think when we realize the strengths we have shown in coming out or in other crises in our lives.  
I am reminded of a life-changing moment in my life that encapsulates all that I am talking about. In 1969, I made a choice that changed the direction and focus of my entire life. I was in my first professional job as a psychologist in a community mental health center and I became involved in a workers' protest against the overt and covert negative treatment of the Black and Hispanic workers and community residents. The daily protest escalated to the point where we were informed that arrests were going to be made the next day. I was asked to be one of those arrested. I spent a sleepless night trying to decide with all the conflicting arguments; this being my first job—that my career would be ruined—I needed to establish myself in my career first—how could I betray my principles, and on and on. My deciding argument was simple; if not now, when?  Somehow I found the strength, resiliency, to make the right decision for me. So I went in planning to be arrested, was not arrested, and was subsequently thrust into a leadership role. My life changed forever and I was faithful in expressing who I was and what I believed in.  I have never regretted it.  This is my message to you about Resilience—you already have it.  Be clear to yourself who you are and what you want to bring forward no matter what the world will look like.  It is essential that what you do reflects who you are.  Remember what I said about the steps in coming out: be your authentic self, enhance your social connectedness and maintain hope. So the essence of this essay is simple: Have faith in your internal gyroscope and remember that faith is not a noun but a verb.