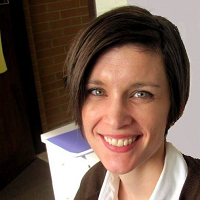 The Resolutions on Gender Identity Change Efforts (GICE) and Sexual Orientation Change Efforts (SOCE) were approved on February 26, 2021, with more than 95% of representatives supporting them. As we were charged to draft the clearest and strongest statements on these conversion efforts that the science and ethics would permit, we want to highlight several of their strengths.
The Resolution on GICE is the first APA statement opposing GICE, and it regards gender diversity as normal—without qualification—representing an important acknowledgement of the inherent health of gender diversity including people who are transgender or nonbinary. Another strength of these resolutions is that APA's position is not qualified—all GICE and SOCE are opposed. What it means to oppose conversion efforts is also specified; for example:
"APA opposes the dissemination of inaccurate information about gender identity, gender expression, and the efficacy of GICE, including the claim that gender identity can be changed through treatment, the characterization of transgender or gender nonbinary identity as a mental disorder and the promotion of treatments that prescribe gender identity or expression consistent with one's birth-assigned sex as effective for clients with gender dysphoria."
The Resolution on GICE and the updated Resolution on SOCE also contextualized conversion efforts according to scientific theory, as manifestations of stigma and minority stress. Conversion efforts are not "therapy" and are not a practice issue; instead, these efforts are an issue of discrimination. Given attempts to distort research, psychological practice, and sexual orientation and gender diversity (SOGD), it was also important that the Resolutions make clear the devastating impacts of conversion efforts. More and more research has converged on the conclusions that conversion efforts are harmful, and they may be fatal to individuals who are exposed to them. Several studies have found that, like many other minority stressors, GICE and SOCE increase the risk of multiple suicide attempts among youth (Green et al., 2020).
Although the two resolutions were drafted separately, it is not because these efforts are always distinct; in fact, as stated in the Resolution on GICE: 
"In addition to explicit attempts to change individuals' gender according to cisnormative pressures, GICE has also been a component of sexual orientation change efforts (SOCE).  As intense focus on cisnormative conformity is a frequent characteristic of SOCE it is possible that authors in the literature describing sexual orientation change efforts misgendered their participants (Hipp et al., 2019). Moreover, "ex-gay" literature and discourse conceptualize gender diversity as a sin, a mental illness, and harmful, perpetuating cisgenderism and transmisogyny (Robinson & Spivey, 2019). Finally, Hipp et al. (2019) identified forms of GICE that are often not discussed in the psychological literature but that appear to disproportionately affect Black transgender and gender nonbinary individuals including violence, "church hurt" (i.e., religious or faith-based trauma), and gatekeeping from gender affirming care."

The writing groups wrote the Resolutions separately because of a fact that is often distorted by conversion efforts—gender and sexual orientation may be related, but they are distinct human characteristics. 
Writing these resolutions was truly a collaborative process, and the writing groups' work over this four-year process reflected their dedication, their capacity for vision and hope, and their keen understanding of the positive impacts research and professional psychology can have. We would like to highlight contributions from and express our utmost gratitude to the writing group members including Maggi Price, Avy Skolnik, Seth Pardo, Darren Freeman-Coppadge, Tania Israel, and Doug Haldeman. The Office of Sexual Orientation and Gender Diversity, including Clinton Anderson's leadership, was instrumental; and guiding and supporting us every step of the way was APA staff member, Ron Schlittler. The writing groups also consulted with and elicited feedback from dozens of individuals and groups. We held three open meetings and went through two rounds of public comment in addition to consultation with experts and leaders in the field. We want to thank the many consultants who offered their expertise along the way.
Several leaders and groups within Div. 44 were integral to the Resolutions' success. As the Div. 44 membership also knows well, issues related to SOGD are easily confused. This is part of the reason it was so important that our Council Representatives—Arlene Noriega, Michael Hendricks, and Terry Gock—proactively educated hundreds of APA leaders to clear up any misconceptions that could have impacted the Resolutions' success. Leaders in Div. 44, including Presidents Kimberly Balsam, David Pantalone, Margie Rosario, Gary Howell, and Mira Jourdan, and in CSOGD, including Sarah Burgamy and Konjit Page, were vital supporters of the Resolutions' development. The Div. 44 Public Policy Committee was the liaison to the writing groups for the division, and Co-chairs Michele Schlehoffer and Christina Patterson were integral to sustaining the Resolutions' progress. 
There are so many individuals and groups who helped to shape, support, and make way for these Resolutions that they are too many to count; this was truly a division and community wide effort. We share our deepest appreciation for everyone's work on these Resolutions.  
References
Green, A. E., Price-Feeney, M., Dorison, S. H., & Pick, C. J. (2020). Self-reported conversion efforts and suicidality among US LGBTQ youths and young adults, 2018. American journal of public health, 110(8), 1221-1227.

Hipp, T. N., Gore, K. R., Toumayan, A. C., Anderson, M. B., & Thurston, I. B. (2019). From conversion toward affirmation: Psychology, civil rights, and experiences of gender-diverse communities in Memphis. American Psychologist, 74(8), 882–897. https://doi.org/10.1037/amp0000558.
Robinson, C. M., & Spivey, S. E. (2019). Ungodly Genders: Deconstructing Ex-Gay Movement Discourses of "Transgenderism" in the US. Social Sciences, 8(6), 191-218.