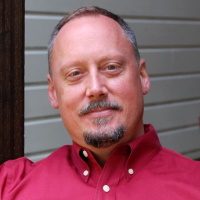 I'm writing this article to reflect on some trends that I see when I think about our division. Some of these thoughts are still forming, and I know I don't see things the same way as others—but I hope this provides a point of connection in some way.

One of the growing pains of our division is that we struggle with consistency. This includes consistency over time, and consistency across issues and activities.

Consistency is important because it an important part of accountability and authenticity. Without accountability and authenticity, it is difficult for us to have trust in our division's leadership or the division as a whole. I feel that we need to work on consistency which means working on policies and thinking carefully about how we take actions as a Division, but I also see how a focus on policies and careful planning can dissipate our energy—or at least feel like we are avoiding some hard work, especially work around social justice within our division.
The struggle with consistency is partly because we are an all-volunteer organization and we are all busy people.  We have clients, research projects, teaching loads, internships, dissertations to write, and somewhere in there, a personal life. Luckily we have dedicated people and passionate people who value what our division can do, who show up and do some amazing things.
The struggle with consistency expresses itself in a number of ways, including difficulties with remembering what we have already done and in particular remembering the reasons why we have taken certain actions or refrained from certain actions. This struggle with our divisional memory means a number of things, in my view. It creates the perception that we are not making much progress in particularly difficult challenges, or we are not committed to solving particularly difficult challenges. And our struggles with divisional memory also frustrates progress and weakens our level of commitment in actuality.
Sometimes these perceptions don't reflect our progress accurately, and sometimes the lack of consistency places practical hurdles in our path.  It is here that we need to be aware of who bears the costs of our struggle with consistency. 
In the anti-racism work this division is doing, this question becomes crucial—who is bearing the costs of our inconsistency and forgetfulness? It is not the people who feel most comfortable with how we do things, but the people who already face instances of disrespect, misunderstanding or moments of rejection. The lack of divisional memory and consistency can be hurtful.
The struggle with consistency also expresses itself in a pattern where we, as a division, react to an issue or try to fix a problem or address a challenge in the moment, and we take some action, but then we haven't thought through how we are going to consistently support that action, or approach other issues that might be connected or related.  It sometimes means that different committees or task forces that would appear to be addressing the same issues are not coordinating or collaborating with each other.
I have seen this play out in a number of areas this past year, and it can feel like we are not making any progress or that we are not deeply committed. Yet again, I also see the care and the consideration, the investment and dedication of our members.
The struggle with consistency is an ongoing struggle in an organization like ours. But is is worth the struggle, as consistency can bring us closer to better accountability and deeper authenticity. And with those, our division can accomplish great things.