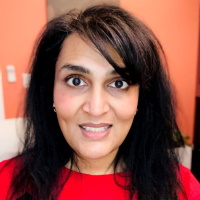 As we head into our second summer of the pandemic and our second virtual APA convention, I took a moment to reflect on all of the change that is happening around us. We continue to live in a time of remarkable awareness and speaking out about all kinds of ills, including demands for justice for the victims of racism. A long overdue step, even if it can only be a part of the beginning of action, is the recognition of Juneteenth as a federal holiday. This should resonate with us as psychologists for a number of reasons. There is a visceral difference between a legal proclamation of freedom and the direct knowledge of it. For the LGBTQIA+ community, the celebrations of Pride throughout the month recognizes that gender and sexually diverse people have always been a part of this country, that we have always contributed to making this country, and this world, what it is. These celebrations both recognize LGBTQIA+ diversity and call for action against the harms LGBTQIA+ people still face.
In a far deeper way, recognition of Juneteenth is an important act of coming to terms with the good and bad in American history. It is a recognition of the tremendous legacy of Black Americans in building and shaping our nation. It is a reminder of how recent in time the ill of slavery was, and how even more recent other ills such as segregation and redlining are in our history. It is a recognition of where we have and have not come as a society, and both a celebration of freedom and a call to ensure real freedom, now and forever. 
Mirroring these national movements (and so many things that are going on in the world outside of the United States), important work within our field must also continue to push for a psychology that speaks to each of our whole selves and that addresses blindness in how we do psychology and how we advocate for and govern our field.
On a much smaller scale, our members have continued to navigate the challenges of the pandemic. You have found creative ways to continue being of service to those who need you, whether those are clinical, research, or educational in nature. Many of you have volunteered in other ways, outside of your usual capacities, to be what our society needed during this time. We have continued to try to understand our blind spots and be better psychologists and better human beings. And I am sure, like me, you are tired, as well. We are not always successful, and we do not always do enough. The ways we as a division tried to maintain connectedness through the last year have been imperfect. We miss each other. 
As we approach convention, my hopes are for a return to opportunities for us to spend time together, have difficult conversations, and grow as a field and as psychologists together. I hope we see Juneteenth not as an arrival, but as a beginning, just as we have seen Pride as a beginning of a world in which gender and sexual diversity is increasingly embraced. I hope you will join me in these hopes. Thank you for all you have done for our field and our communities in the last year.