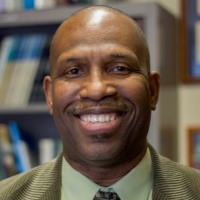 APA Council of Representatives met virtually on February 25–26. It was a very busy Council meeting, and a great deal was accomplished. The following is a summary of the work conducted at this meeting. The meeting was presided over by the first Black, openly gay, male-identified president in APA history, a Division 44 member, Frank C. Worrell, PhD.
Dismantling racism
A major initiative for Council has been to begin the process of dismantling racism beginning with looking at the organization itself. In October 2021, under then APA president, Jennifer Kelly, PhD, the Council of Representatives (COR) unanimously passed the APA apology for racist actions and omissions perpetrated by APA and psychology as a whole. Following this historic event, APA was committed to going beyond the apology and, thus, as part of the second phase of the anti-racism work, COR received a comprehensive audit of all its current anti-racism activities including policies, practices, and procedures aimed at stemming out racial inequities and promoting equity, inclusion, and diversity. This careful analysis of what we, as an organization, are doing to eradicate racism is but a first important step. Worrell noted that this self-evaluation has never been done before. There are a great number of activities going on throughout the organization. However, to date, they have not been coordinated. The CEO, Arthur C. Evans, jr, PhD, noted that the next phase of APA's commitment to dismantling racism is to create an overarching plan that would prioritize some activities. COR will be presented this information and plan in August 2022.
Ukraine
In response to the escalating situation in Ukraine, COR quickly drafted, and unanimously passed, a motion voicing solidarity with the National Psychological Association of Ukraine, Ukrainian people, and colleagues in the Eastern European region, as well as noting the devastating negative psychological impacts of war, as Ukraine defended itself against military invasion.
Climate change
The Council received the report of the APA Task Force on Climate Change, "Addressing the Climate Crisis: An Action Plan for Psychologists." The report calls on the discipline of psychology to strengthen its capacity to address climate change and collaborate with other fields and sectors for maximal impact. Please note that receiving a report does not make the report APA policy but it is listed on our website.
Reproductive rights
Members of the Women's Caucus of COR worked for months leading up to the Council meeting writing and obtaining commentary from Boards and Committees to address the issue of reproductive justice. The Council adopted a Resolution for Reproductive Justice: Affirming Abortion Access and committing the association to continuing to work for and support reproductive justice. This includes helping to preserve the right to legal abortion and supporting equal access to affordable contraception, comprehensive sex education, and freedom from sexual violence for women and child-bearing individuals, with particular emphasis on those from marginalized groups.
Population health
The Council passed a policy regarding psychology's role in advancing population health. The measure calls for working within and across diverse systems to advance population health, which focuses on improving the health, health equity, safety, and well-being of entire populations, including individuals within those populations. The policy also advocates for working upstream by promoting prevention and early intervention strategies. It also urges psychologists to enlist and educate a diverse array of community partners.
High school psychology standards
The Council voted unanimously to adopt revised National Standards for High School Psychology Curricula, with an increased focus on the scientific underpinnings of the field and the importance of incorporating diversity into understanding mental health. The revised standards promote the scientific nature of psychology by making scientific inquiry and research methods the foundation for content cutting across all units in high school psychology courses, including biological bases for behavior, cognition, development and learning, social and personality, and physical and mental health.
Interrogation of criminal suspects
The Council overwhelmingly adopted an updated resolution regarding the interrogation of criminal suspects. The new measure will strengthen APA's standing as an authoritative voice for psychology by providing more up-to-date scientific evidence on this topic, especially in light of issues related to false confessions and the disproportionate impact on marginalized populations.
Poverty and Socioeconomic Status
In recognition of later research into these issues, the Council voted to archive a policy from 2000 and adopted a new resolution recommitting APA to advocate for culturally sensitive and inclusive research that examines the causes and impact of poverty across the lifespan, including structural racism, economic disparities, and related intersectional issues.
Changes to membership policy and procedures
The Council voted to remove the question on the APA membership form asking if applicants have been convicted of a felony. Proponents of removing the question argued that it was discriminatory, deterred otherwise qualified people from joining the association and needlessly stalled the process of becoming a member.
The Council passed a motion to request APA membership to vote to amend the APA Bylaws to update the mission of the Membership Board and related amendments to the Association Rules.
Additionally, the Council voted to request APA membership vote to amend the APA Bylaws to allow associate members voting privileges after one year of associate membership. This brings the associate member voting privileges more in alignment with those of our student members.   
Guidelines adopted as APA policy
The following Guidelines were adopted by Council and our membership is highly encouraged to review them on the APA website:
Guidelines for Assessment and Intervention with Persons with Disabilities
Guidelines for Child Custody Evaluations in Family Law Proceedings
Guidelines for Ethical Conduct in the Care and Use of Nonhuman Animals in Research
Guidelines for Ethical Conduct of Behavioral Projects Involving Human Participants by High School Students
We would like to take this opportunity to thank the members of Division 44 for your trust and support. We have carefully reviewed each item before Council with a Division 44 lens, while maintaining our fiduciary responsibility to APA.  For example, although there was no LGBTQ+ focused agenda item at this Council meeting, relevant sexual orientation and gender diversity concerns were included in the resolutions passed.  
Those include the resolutions on population health, on interrogation of criminal suspects, on poverty and socioeconomic status, and changes to membership policy and procedures. 
If you have any questions or comments, please feel free to contact us. 
Respectfully, your Council reps,
Arlene Noriega, Terry Gock, and Sarah Burgamy
Note: Adapted from A. Roopan's Council Summary