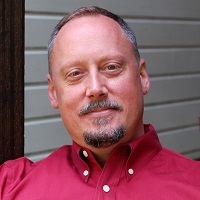 For a while now, politicians have been targeting our transgender and nonbinary youth. However, the intensity of these attacks has increased significantly since November 2022. Some of these attacks are in the form of laws that ban transgender youth from competing in school sports on teams or in competitions that match their gender. Some of these ban or restrict gender-affirming medical care for transgender and gender diverse youth, with the actions of the attorney general and the governor of Texas being the latest to classify gender-affirming care as child abuse. And there are still attacks in the form of restrictions on restroom use, with Tennessee passing a law to require businesses and other entities that allow transgender people to use the restroom that matches their gender to post a warning sign.
It is also apparent that there are significant disagreements among psychologists as to best approach the healthcare of trans and nonbinary youth. Division 44 is approaching this issue by forming a Working Group on the Healthcare of Transgender and Nonbinary Children and Adolescents. This working group is to address mid-term and long-term issues facing our youth and facing our profession. Activist groups such as the ACLU and Lambda Legal, and groups within APA, such as our Public Policy Committee and Division 54's Special Interest Group on Gender Health (Society for Pediatric Psychology), continue to address the immediate threats and challenges that require quicker response.
The new Working Group on Healthcare of Transgender and Nonbinary Children and Adolescents has representatives from our Division, naturally, but also involves representatives from Division 37 (Child/Family Policy and Practice), Division 53 (Clinical Child/Adolescent Psychology) and Division 54 (Pediatric Psychology). We may get more representation from other divisions down the road.
The working group will review current research and clinical literature on the healthcare of transgender and gender diverse/nonbinary children and adolescents, in order to create a position statement on these issues for the participating divisions and interested parties. The working group will focus on evidence-based medical and mental healthcare, and include areas such as the need and effectiveness of individualized care, the role of interdisciplinary care, and ethical issues of gate-keeping.
The working group has started meeting as of March 4, 2022. We are outlining actions and goals, and organizing the work ahead. If you have any questions, please contact me about the working group.