Student Committee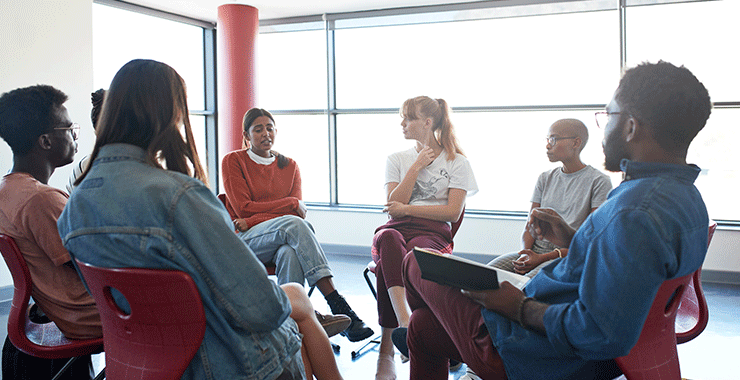 Div. 46 (Society for Media Psychology and Technology) and its Student Committee provide a home for students who are interested in technology and media, and the influence they have on society's mental health and well-being.
The Student Committee is dedicated to enhancing the academic and professional development of students by providing opportunities for advocacy, leadership, networking, research, and training within the division. We aim to provide student members with resources to navigate graduate school and transition into your career.
In terms of programming, the co-chairs recently launched their Psych w/ a Twist of Media and Tech Podcast. The podcast is about the real-world applications and information of media psychology and technology aimed toward students entering the field.
Goals
The Student Committee aims to serve the following functions:
Provide a communication network for undergraduate/graduate students to connect with media psychologists and professionals/stakeholders in the field.
Facilitate professional support and development through our mentorship program and accountability groups.
Provide and share resources related to training and professional development.
Provide a space for students to voice their academic, training, and professional needs and goals.
Foster student leadership.
We invite you to join us and get involved in our work. Annual dues for students interested in joining the division are $15.
Please contact the co-chairs for more information.
Date created: September 2020
Quick Links
Key Resources
Featured