Div. 49 candidate statements for 2020: President-elect, treasurer, member-at-large, practice, diversity and student representative
By Martyn Whittingham, PhD
Posted April 2020

President-elect
Amy Nitza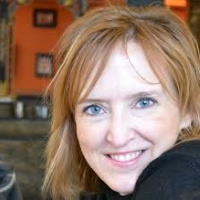 I am honored to be asked to run for president of Div. 49. As I write this candidate statement, we start our third week of mandatory social distancing and working remotely here in New York, and the virus has turned many aspects of life as we know it upside down. I can't help but reflect on how these circumstances are an unfortunate but powerful reminder of the importance of interpersonal connections and the power of groups to overcome loneliness and isolation in both formal and informal ways. (I don't know about the rest of you, but my inbox is flooded with notices about all kinds of groups, from information about how to convert therapy groups to an on-line format, to networking groups for therapists, Facebook support groups for professors trying to navigate the on-line teaching world, daily mindfulness groups and even virtual happy hours.)
While the specific pathways may not yet be clear, I have no doubt that the world is going to need what our division has to offer more than ever as we work our way through the current crisis and its aftermath. In my day job as the director of the Institute for Disaster Mental at the State University of New York at New Paltz, I see regularly the need for research, training and direct service to address the needs of individuals, groups, communities and increasingly, whole countries, in response to disasters broadly defined. Notably (but likely not surprisingly to members of this division), some of the strongest empirical evidence in the disaster mental health field is the crucial role of social support in mitigating the negative mental health consequences of disasters. Yet to date, most of the interventions utilized in the disaster mental health world are individual in nature. Bridging this gap between group psychology and group psychotherapy and disaster response is of great and timely importance and is one specific initiative I hope to pursue as president of our division. The scope of what can be done in this area in this new pandemic and post-pandemic era is probably limitless. 
Of course, prior to the arrival of the pandemic, our division was well positioned to make important advances and contributions in the coming months and years. I would come in as president on the tail end of what has been a herculean effort by so many in this division to have groups recognized as a specialty by CRSPPP; we will now lead the way in carving out the next steps in this process. Our division has also led federal advocacy efforts related to ensuring access to group treatment – efforts that have paid off with very concrete successes recently. At the same time, our journal is strong, and efforts to publish the work of psychologists outside our division are expanding the circle of group psychologists and disseminating important group research. Continuity in these areas is important, and as president, I would prioritize supporting the division and the people in it on these important trajectories.
As we move forward in these well-established areas, I would also like to point us in the direction of advancing the internationalization of both group psychology and psychotherapy; this would be my third presidential initiative and is another area where I see almost limitless opportunities. There are so many unanswered questions around issues like how to adapt established group interventions to different cultural contexts and how to apply current best practices in ways that fit the unique needs of people and groups around the globe. Answering these questions will likely require thinking outside of the traditional boxes in which we conceptualize our work. At the same time, we have so much to learn from group processes and group interventions as they currently exist around the world. My thinking about these topics has been shaped by my time living and working in Botswana, Bhutan and Haiti – three very different countries with three very different cultural contexts, but all with much to teach us about how all kinds of groups are formed, how they function and in what ways they help people.
Finally, I want to close by recognizing the value of our division as its own professional group. I have had the great fortune of having been mentored by some of the incredible leaders of this organization over the years and having served for six years on the Board as treasurer. The sense of community, professional development and personal friendships that I have gained here are very meaningful, and I trust that all of you have had similar experiences. My final goal as president of Div. 49 will be to promote our division as a group that we can all rely on and benefit from.
Write-In for President
For candidates that do not have a competitor, Div. 49 also offers a write-in option.
Treasurer
Debra O'Connell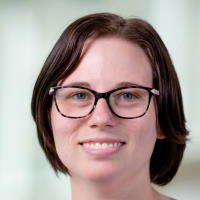 I am deeply honored to be nominated to run for the position of treasurer of Div. 49 (the Society of Group Psychology and Group Psychotherapy). My previous experience serving as program chair for the 2018 and 2019 APA conventions prepared me to take on additional responsibilities as division treasurer. As program chair, I requested programming submissions, coordinated the proposal review process and scheduled our division's programming. I solicited input from Div. 49 members about types of programming they want to see at APA's convention and increased our social media presence during convention. I also promoted collaboration with other divisions as part of APA's Collaborative Programming Initiative and helped develop a diversity focused poster session. I believe I have the organizational skills, diligence and commitment to group required to serve as treasurer.   
The members of Div. 49 have created a culture of support, warmth and inclusion that makes our division unique compared to the other divisions of APA. Because we are focused on groups, we have a lot to offer in collaboration with other sub-fields in psychology. If elected, I hope to work with the other board members to continue building relationships with other divisions and promote Div. 49 across APA. As someone who recently transitioned from graduate student to early career psychologist, I am particularly passionate about working with the board to develop ideas to improve recruitment and retention of new members to Div. 49.
With the recent recognition of group psychology and group psychotherapy as a specialty in professional psychology, it is an exciting time to serve on the board for Div. 49. The professional relationships I have made in Div. 49 have been instrumental to my development as a psychologist, and I look forward to continuing my service to our society as treasurer. If elected, I look forward to continuing Amy Nitza's excellent work as treasurer keeping a balanced budget and ensuring the financial health of the division for the future. Thank you for your consideration.
Lisa Denton


Lisa Denton, PhD, is assistant professor of psychology at the State University of New York at Fredonia. She earned her PhD in counseling psychology at Indiana University and completed her doctoral internship at Florida State University. It was on her internship that her love for groups blossomed. As an academic, Denton has developed a program of research which examines factors that can contribute to the success of group therapy offerings at mental health agencies, recently co-authoring two articles on this topic in the International Journal of Group Psychotherapy. In 2018, she was co-principal investigator on a grant awarded by the Group Foundation for Advancing Mental Health to support this line of work. In particular, she is interested in how to define and foster expertise in group skills and the implications for training standards. Given this area of interest, she is particularly enthusiastic about the recent recognition of group psychology and group psychotherapy as a specialty area and wants to support the mission of Div. 49 in this exciting time. She is honored to be considered for the role of treasurer.
Member-at-Large
David Marcus
From David Marcus, professor and chair in the department of psychology at Washington State University: I recently completed a five-year term as the editor of Group Dynamics: Theory, Research, and Practice. I am proud to say that during my tenure as editor of the journal we were not once (successfully) sued for libel and the president never tweeted that any of the articles we published was "fake news." In all seriousness, I was honored that the division entrusted me with its journal, and I hope that I did a good job of maintaining the journal's high standards and commitment to publishing important research that spans the gamut of group psychology and group therapy. As a clinical psychologist whose research has applied the social relations model to study both group therapy and other group psychology questions, I believe that I am a good fit for the group psychology member-at-large seat. On a personal note, I've recently developed two new hobbies: teleconferencing and cowering under my desk. 
Write-In for Member-at-Large
For candidates that do not have a competitor, Div. 49 also offers a write-in option.
Practice
Nathan Wade
Like many of you in Div. 49, I am passionate about group work. My first exposure to groups in a helping profession was running psychoeducational groups in addiction treatment facilities. Then in 1999, while in graduate school at Virginia Commonwealth University, I took a group psychotherapy course with Jack Corazzini. It was the year he died, and although I only knew him for a limited time, he set a spark alight in me. I started co-leading therapy groups that year. Every year since then, I have either led or supervised (or both) at least one therapy group. As I moved on to become a professor at Iowa State University in 2003, I started researching groups as therapeutic formats for promoting forgiveness. Then in 2005, I started my own university-based, group therapy research clinic that serves the university and surrounding community. I have also conducted group psychotherapy in private practice with insurance reimbursements and private pay. I have applied my group skills in organizational development contexts as a consultant to businesses and large organizations. In addition, I have also partnered with a colleague here in the upper Midwest to conduct group psychotherapy trainings to increase practitioner expertise and widen the reach of group therapy in my region. These opportunities have allowed me to continue to conduct and research therapy groups, to mentor and train doctoral students and mental health professionals in group work and spread the passion for group that was so generously shared with me.
Given these experiences and interests, my main goal as a board member would be to extend my love of group broadly and to make group psychotherapy more accessible, more professional and more widely used. In short, I would like to make group therapy more of a "household name," on at least equal footing with individual therapy. I think the next step for accomplishing this is to work toward payment parity. With even a slight increase to the reimbursement for group sessions, the calculus for conducting groups versus individual therapy could change drastically. As those of us who do group work know, group therapy has a therapeutic and human resonance that makes it near irresistible. My goal would be to work toward an economic incentive that truly would make it irresistible for the majority of clinicians. We are potentially on the verge of a boom in group therapy. But there is much work to be done. If elected, I would build on the work that Martyn has started as president to change group therapy reimbursements and continue that journey. I appreciate your consideration of my candidacy and your commitment to Div. 49.
Write In for Practice
For candidates that do not have a competitor, Div. 49 also offers a write-in option.
Diversity
Eric Chen
Born and raised in Taiwan, I received my PhD in counseling psychology from Arizona State University in 1995. I am currently serving as an interim chair of the psychological and educational services and a faculty member in the counseling psychology PhD program at Fordham University in New York City. Here at Fordham, I regularly teach group counseling courses for graduate students in the school counseling, mental health counseling, counseling psychology and clinical psychology programs.
From 2007 to 2010, I served as an associate editor of Div. 49's journal, Group Dynamics: Theory, Research, and Practice, and I have continued to be on the editorial board of the journal. My research interests, professional presentations and publications focus on demarginalizing stigmatized identities of individuals through group counseling interventions, particularly from a social justice perspective. Through my research, teaching and service activities, I am committed to advocating for socially marginalized individuals, promoting affirmation and appreciation of cultural diversity and countering the debilitating effects of all forms of oppression based on stereotype and discrimination.
My interest in cultural diversity and social justice in group counseling has been shaped primarily by my personal and professional experience over the years. These experiences have fueled my passion to focus my research on counseling groups as a vehicle to demarginalize stigmatized identities for two groups of individuals in particular: lesbian, gay, bisexual and transgendered individuals, as well as undocumented immigrants. Concealing an important aspect of the self from others is a constant stressor and negatively impacts one's psychological well-being. When individuals anticipate rejection or discrimination if they reveal their identity, they have to make a conscious effort to hide their identity from others.
As human beings we are social creatures who find comfort in the presence of others. In the wake of the COVID-19 pandemic, however, our human connections provoke our fears. Because the counseling group represents a microcosm of society, socially marginalized individuals may perceive the group as a threat to re-enact oppressive societal dynamics of micro-aggression, invalidation and disempowerment. The counseling group, given its inherent therapeutic and healing power, provides a catalyst for demarginalizing stigmatized identities and effecting social change. Disclosure of stigmatized identities in the (physical or virtual) presence of others who are similar to or different from them provides a high degree of personal validation and affirmation. As group therapists, we can initiate the process of transforming marginalized individuals' stigmatized identity by encouraging them to explore the edges or center of their experiences and by helping them recognize the injustice at the socio-political levels that contribute to their stigma.
If I were elected to this position, my first aim is to work collaboratively to meet the needs of student members and to attract, foster and support diversity in the division's membership and activities. A second aim is to increase collaboration with other APA divisions to promote intersectional personal, social and cultural identities in different treatment modalities and specialties. Third, now that group psychology and group psychotherapy has been recognized by the APA as a specialty, I aim to work with members of the division to contribute to the development of national guidelines for doctoral and postdoctoral training in group psychotherapy in relation to cultural diversity.
Student-at-Large
Mary Baggio
It is an incredible honor to be nominated for the position of student representative of Div. 49 of the APA. This aligns well with my interests as a psychologist-in-training and my career goals. I am a strong advocate for group psychotherapy as a specialty practice and a first-line mental health treatment. I have developed a passion for advocacy of specialized training in group psychotherapy and that it be more widely recognized as imperative to this unique competency. In addition, I see this as a social justice issue given the unique ability of group psychotherapy to increase access to care and the importance of multicultural competence when working with heterogeneous groups. 
As student representative of Div. 49, I would be dedicated to bringing the voice of trainees to the board along with my passion for group psychotherapy, social justice issues and advocacy for group-specific training. I believe the honor of being elected would help me strengthen and broaden my voice as an advocate for these issues which I would carry on into my career as a psychologist. I am committed to continue to advocate for group psychotherapy as a specialty practice and insist upon rigorous levels of competence amongst trainees. I am committed to the importance of group with its important ability to provide access to quality mental healthcare to those communities who need it so desperately. I am committed to inclusion and cultural competence within group psychotherapy practice. Finally, I am committed to continue my own growth as a provider as well as a leader and an advocate for the continued growth of the specialty practice of group psychotherapy.
Nellie Moualeu

I am currently a fourth-year student in the counseling psychology doctoral program at Iowa State University, and I am excited to run for the position of student representative for Div. 49. My second year in the program, I took the group class to fulfill another core requirement not knowing I would quickly fall in love with the therapeutic modality. Originally trained in interpersonal group therapy, I have since gained exposure to psychoeducational groups, substance recovery groups, support groups and am working to integrate my clinical interest with my research. I have been privileged to observe group's power for connection and its ability to provide clients opportunities to gain increased self-awareness in social contexts, take risks, and try on new roles.
As the student representative, I will work to push forth Div. 49's purpose and help promote the development and advancement of group psychology in its various modalities. I hope to share my excitement for group psychology to garner more student interest and involvement, and I will work to communicate students' needs and perspective to the division's Board of Directors as well as the members-at-large. Additionally, I am especially excited for the opportunity to expand my own knowledge of the field through networking opportunities with other students and career psychologists. I thank you for your consideration and hope for the opportunity to serve as Div. 49's student representative.