Div. 49 candidate statements for 2021
Statements from prospective president-elect candidates as well as candidates for education and training representative.
By Cheri Marmarosh, PhD
Posted February 2021

President-elect
Noelle Lefforge, PhD, MHA, CGP, ABPP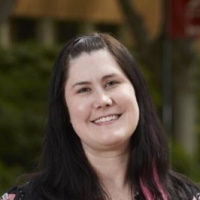 I am asking for your vote for president-elect. I seek to continue advancing group psychology and group psychotherapy as a specialty. I have served as Div. 49's membership chair and education and training member-at-large.

During my tenure on Div. 49's Board of Directors, I submitted our application to become an APA-approved Continuing Education (CE) provider and overhauled our YouTube channel. As vice president of the Group Specialty Council, I led efforts to disseminate information about group as a specialty. I helped build tools to encourage psychology training programs to recognize and promote training in group. All these efforts are necessary to raise the visibility and utility of group, which will ensure successful maintenance as a specialty.
I have the leadership experience to guide our organization. I am finishing my term as past president of the Nevada Psychological Association (NPA). During my terms, APA recognized NPA with multiple awards, which included Outstanding Association by SPTA. I am an alumna of APA's Leadership Institute for Women in Psychology. My leadership style is about transformative, intentional leadership. I strongly advocate for equity, inclusion, and social justice as I challenge systematic oppression within group therapy settings and throughout larger organizational cultures. My own scholarship focuses on training therapists to respond to microaggressions in group.
My primary initiatives for Div. 49 are to:
Create equity between group psychology and group psychotherapy to maximize their synergy.
Elevate group psychology and group psychotherapy's profile.
Embed diversity, equity, inclusion, and belongingness into Division 49 culture.
Joe Miles, PhD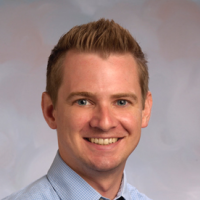 I am honored to be nominated to run for president of APA's Div. 49. I am a counseling psychologist by training and received my PhD from the University of Maryland, College Park in 2010. I have called Div. 49 a professional home since I was a doctoral student, and I have enjoyed cultivating relationships with group psychologists and group psychotherapists with different professional backgrounds, but a shared love of group. Within the division, I have had the honor of serving on the Early Career Psychologist Task Force, on the Diversity Committee, as program co-chair, secretary, and as an associate editor for Group Dynamics: Theory, Research, and Practice.
I am an associate professor of counseling psychology in the department of psychology at the University of Tennessee, Knoxville. Our program has a scientist-practitioner-advocate training model, a key component of which is my class on the theory, research, and practice of intergroup dialogue, a small group intervention and form of multicultural education that aims to build understanding across identity groups, develop a critical understanding of social systems, and develop capacities to work toward social justice. A main branch of my research program examines the process and outcomes of this group intervention. What drew me to this work is the ways in which intergroup dialogue bridges more basic group psychology and more applied group intervention work to have an impact on important social issues. I believe the power of group is needed now more than ever to heal our country and bring us together.
Education/Training Representative
Aziza Belcher Platt, PhD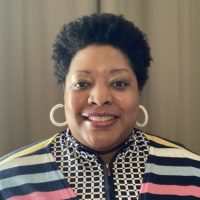 I am humbled to have been encouraged to submit myself for consideration for the Education and Training Committee. I am fortunate to be a part of APA's Div. 49's Diversity Committee as well as American Group Psychotherapy Association's (AGPA) Diversity, Equity, and Inclusion Task Force. As you can hopefully sense, I am passionate about groups, inclusion, and social justice. Group psychology and group psychotherapy have been part of my focus since beginning graduate school and I credit that to the education, training, and experience I received at Fordham. Thanks in large part to Eric Chen, PhD, I came to understand the unique and transformative power of groups especially when inclusive and skillfully facilitated. I am interested in serving on this committee toward the end of fostering and furthering that inclusivity and skillfulness. Serving in this capacity, I would aim to: (1) amplify the resources existing within the division toward creating a plethora of training opportunities on increasingly inclusive and culturally responsive practice, and (2) increase bidirectional and cross-generational education by harnessing our student membership's knowledge and experiences.    
Tevya Zukor, PhD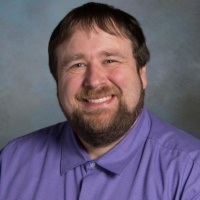 Tevya Zukor, PhD, is a licensed clinical psychologist and director of the Talley Center for Counseling Services at the University of Mary Washington. He has a passion for training and group psychotherapy. He served as the first official group coordinator at the Thomas E. Cook Counseling Center at Virginia Tech in 2006 and developing and enhancing group therapy services at college counseling centers remains a passion to this day. Tev spent four years as one of the chairs of the College Counseling Center Special Interest Group within the American Group Psychotherapy Association and has been a Certified Group Psychotherapist (CGP) for almost a decade. Tev has implemented and hosted the "Group Summit," a conference specific to group psychotherapy in college counseling centers five times and has written a chapter on teaching trainees about group practice in the book, "The College Counselor's Guide to Group Psychotherapy."
In his personal life, Tev is known for his sense of humor and likes to joke that he enjoys comic books and video games to "better connect with the college student experience." He loves his dogs and pet bird, and he can always be found rooting passionately for the Chicago Cubs.
It would be an honor and privilege to serve on the board of Div. 49.
Date created: February 2021