Div. 49 Candidate Statements
Statements from prospective president-elect, member-at-larger early career and secretary candidates.
President-elect
Joshua M. Gross, PhD, ABPP
Candidate Statement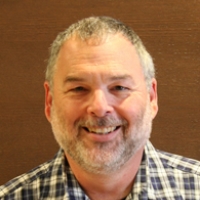 I am writing to ask your support for my candidacy as president-elect of Div. 49 (Society for Group Psychology and Group Psychotherapy) as I carry on with the work of developing our specialty. Over the past twenty years, I have been involved with and mentored by the psychologists who brought us to the point where group psychology and group psychotherapy is now a recognized specialty. This campaign involved the work of many individuals, some of whom are no longer with us, and was only fulfilled this past August of 2018 with the approval of APA Council. We have come so far, but we still have many steps ahead as we move forward. 
My goal is an education and advocacy campaign that will cause APA to assimilate and accommodate to the educational, supervisory and training demands that follow from our now accredited guidelines. So many of us obtained these skills by chance encounters with competent masters. We need to be sure that the functional and foundational competencies central to the practice of group psychology and group psychotherapy are represented appropriately in the APA prescribed taxonomy of coursework, internship, residency and licensed clinical practice stages of professional development.
As a child of the 1960s, I was informed never to trust anyone older than 30, but it was the old ones who shepherded my progress through training. I am so thankful for coming across Evelyn Crumpton, David Wine, Gary Faltico, David Pearson and Seymore Zelen, who mentored my education in the late 1970s and sent me into the world of licensed practice at age 27. In many ways, it was an act of random chance that I fell in with trainers and mentors who understood the psychology of the group and helped me to gain basic skills in group leadership, dynamics and practice. In the 1980s and 1990s, I had a Los Angeles practice as a group and family psychologist and plied those skills in hospital, residential care and private practice settings within the larger reach of the Los Angeles Group Psychotherapy Society and the American Group Psychotherapy Association. I was in the first wave of professionals who dealt with managed care, and my first publications were in IJGP talking about the economics of health care.  
I moved to Florida in 1999 and had Bert Weinblatt and Joe Kobos to talk me through my transitions from mid-career to senior psychologist practice. I was so lucky yet again to have people at the end of their career help me to understand the facts, the profession and the nuances of human development I was experiencing as I made my way through stages of the profession. I am so appreciative of Nina Brown, chair of Group Specialty Council, the individual most responsible for our achieving CRSPPP acceptance of our petition and an inspiring influence to all of us who have worked with her.
Over the past 20 years, I have found great fortune in personally training four APA doctoral interns each year in the specialty practice of group psychology and group psychotherapy at the University Counseling Center at Florida State University (FSU).  I was co-founder of the AGPA SIG on Groups in College Counseling Centers. I co-founded and own the FSU group discussion server, which now has close to one thousand members who talk about group work in college counseling centers. I have served previously as Div. 49 membership chair, and I have served as treasurer of the Capital Chapter of Florida Psychological Association (FPA) since 1999. I serve as chair of the Practice Development Committee of the International Board for the Certification of Group Psychotherapy. I became diplomate of the American Board of Professional Psychology in Group Psychology in 1999.  In 2002, I became a fellow of AGPA. In 2003, I was named Distinguished Psychologist by FPA and received the Outstanding Contributions to FPA for my work in legislative advocacy.  In 2010 I was named fellow of The American Academy of Group Psychology.  In 2018, relating to my advocacy work on the petition to APA CRSPPP, I was given certificates of appreciation from both the Div. 49 leadership as well the Div. 49 Group Specialty Council. 
If we do this right, the next generation of group psychologists and group psychotherapists will reap the benefit of our now accredited standards to guide them in their professional development within the specialty.  Thank you in advance for your support of my candidacy. 
Nathaniel Wade, PhD
Candidate Statement
Like many of you in Div. 49, I am passionate about group work. My first exposure to groups in a helping profession was running psychoeducational groups in addiction treatment facilities. Then in 1999, while in graduate school at Virginia Commonwealth University, I took a group psychotherapy course with Jack Corazzini. It was the year he died, and although I only knew him for a short time, he set a spark alight in me. I started co-leading therapy groups that year. Every year since then, I have either led or supervised (or both) at least one therapy group.

As I moved on to become a professor at Iowa State University, I started researching groups as therapeutic formats for promoting forgiveness. Then in 2005, I started my own university-based, group therapy research clinic. This has allowed me to continue to conduct and research therapy groups, mentor and train doctoral students in group work and spread the passion that was so generously shared with me.
Now with the possibility of serving the division as president, I would have the opportunity to inspire a wider range of professionals and students toward group work. Thus, my main goal as president would be to extend my love of group broadly. I would accomplish this by encouraging the strong relationship between our scientists and practitioners. This includes those who specialize in various forms of group work, from those doing more basic research on groups to those applying them in various settings, therapeutically or otherwise. We have much to learn from each other, and greater collaboration would serve us all. Another goal would be to grow the connections our division has with other divisions interested in group work. Through expanding our networks and building bridges with other professionals who use groups, we can make our division stronger and spread our group knowledge further. Part of this would be to build on the new group psychology and group psychotherapy specialization to inform professionals in other divisions and promote the use of this specialty. Finally, I would seek to develop and promote programs to engage graduate students and early career professionals in group research and practice. Mentoring our younger colleagues and inspiring them to pursue group research and practice is the lifeblood of our organization. This would be a high priority for me as president. I appreciate your consideration of my candidacy and your commitment to Div. 49.
Member-at-large early career psychologist
Amelia Black, PhD
Candidate Statement
One of the common threads across my training and practice has always been my curiosity and passion for group psychology and group psychotherapy. As a clinician and researcher, I am constantly returning to fundamental questions of human nature that are impossible to separate from group concepts: how do relationships shape us, harm us and heal us? How do we bridge gaps of culture and language to connect as individuals and groups?

During my doctoral training in counseling psychology at Brigham Young University, I had the opportunity to be mentored and trained by several talented and experienced group psychotherapists and researchers. This is where I "caught the bug" of group psychotherapy. From the earliest days of my involvement in group, I recognized a vibrancy, potency and versatility in group psychotherapy that seemed difficult to replicate with any other therapeutic modality.
While completing my doctorate, my dissertation research centered on the problem of communication across languages. The question driving me was, "When someone from one language group tries to communicate their ideas (about mental health, for example) to a group speaking another language, what gets in the way?" Language, the medium of intra- and inter-group communication, has always been fascinating to me; especially the spaces where different languages interact with one another. As group psychologists and psychotherapists, we know that we need not look as far as language barriers to find challenges in communication and thus connection.
I have followed my passion for group across a variety of clinical settings, including university counseling, private practice, corrections and community mental health. I completed my internship in the Los Angeles County jails, where I observed and provided group psychotherapy to men and women with serious mental illness. I vividly experienced the mental health crisis that exists in our nation and witnessed the potential of group psychotherapy to serve a deeply disadvantaged population along with the frustrations of institutional challenges and lack of robust group training and standards.
Each opportunity I have had to examine and practice group psychotherapy has added new dimension to my understanding of the power of group while underscoring the importance of group training. I am continuing to pursue further mentoring, training and specialization in group psychology and psychotherapy through my current position in a group-focused clinical postdoctoral fellowship at The PRACTICE, the University of Nevada, Las Vegas's interdisciplinary community mental health training clinic.
One of my highest priorities as the member-at-large early career psychologist would be to promote the recruitment and involvement of psychologists, particularly early career psychologists (ECPs), across the rich variety of contexts where group psychology and group psychotherapy are present. I believe that we stand to benefit from the knowledge and experience exists across these contexts. I also believe that involving ECPs across clinical contexts is vital for the longevity of our field and propagation of quality training. I envision increasing opportunities for our division to benefit from increased cross-context dialogue, including increased opportunities for mentorship of and collaboration with early career psychologists. I believe that increased diversity of experience and increased involvement of ECPs in the division will contribute immensely to the benefit of standards of training and practice, research, public education and policy change efforts.
Mikhail (Misha) Bogomaz, PhD
Candidate Statement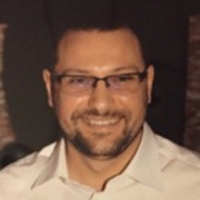 It is my honor to run for the member-at-large early career position on the Div. 49 board for a second term. As I reflect, I cannot believe it has been three years since joining the board for the first time. 
During my time on the board, the Early Career Task Force has hosted a number of Community Conversation Hours every year. The topics have ranged from teaching group counseling in a classroom to facilitating a group with a challenging member. Div. 49 website updates have been a major undertaking in the past year. With assistance from APA, the website is getting updated one page at a time. Stay tuned for the
homepage
update—it should be way more engaging when it is complete. Lastly, being a part of the
Group Specialty Council
has been fulfilling and is a highlight of my time served on the board. After many years, group psychology/psychotherapy is now recognized as a specialty. What an accomplishment for us all. 
My goal for the next term is to concentrate on creating content for the website that is useful for our members. For instance, working with the education board member in creating short educational videos,  in addition to working with the membership chair to warmly greet new Div. 49 members and highlight valuable resources offered. 
I would love to continue serving Div. 49 in my current role and would absolutely appreciate your vote in the upcoming election. Please do not hesitate to email me if you have any questions or comments about my candidacy.
Secretary
D. Martin Kivlighan III, PhD
Candidate Statement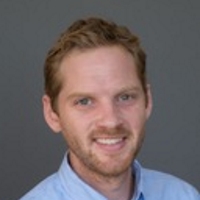 I am honored to be nominated for secretary of the Society of Group Psychology and Group Psychotherapy. I have been a member of the Society for the past 10 years, and during this time, I have had the privilege of meeting many wonderful friends, mentors and colleagues and consider this Society my professional home. I am passionate about the Society and the importance of groups more broadly. As such, I would be honored to contribute to the mission of the Society and advancement of group work as secretary of the Society of Group Psychology and Group Psychotherapy. I have been afforded several experiences that have greatly influenced my dedication to the Society and my desire to pursue a leadership position. 
I served as program co-chair and chair for the 2015 and 2016 APA conventions, respectively. As chair, I solicited, reviewed and scheduled regular programming while developing relationships and programming across divisions through APA's Collaborative Programming Initiative. I have also served as a program reviewer for the Society since 2014. I have been an editorial board member for the Society's journal, Group Dynamics, since 2016. I feel honored to have served in these roles and contribute to the larger mission of the Society, and I am excited about the potential to continue this work and service as secretary.
As an assistant professor of counseling psychology at the University of Iowa, groups are at the heart of my research and teaching. My primary research and teaching interest is the process and outcome of group psychotherapy. I teach a doctoral course in advanced group leadership and study cultural and other evidence-based processes of effective group treatments. Through this work, I have grown to understand the importance and power of groups. I am passionate about groups and dedicated to the Society and its mission, and I would be honored to serve as secretary. Thank you for your consideration.
Stephanie McLaughlin, PhD
Candidate Statement
Stephanie McLaughlin, PhD, is a licensed psychologist and group psychotherapy coordinator at Rawson-Neal Psychiatric Hospital in Las Vegas, Nev., and adjunct faculty at the University of Nevada, Las Vegas.

I am delighted to be nominated for the position of secretary on the Div. 49 board. I find it challenging to convey all the positive, meaningful ways group psychology has impacted me and my career, but here goes: My interest in group psychology sparked during my graduate training in clinical psychology at Brigham Young University in Utah, where I had the privilege of being trained by faculty dedicated to group psychology research and practice. I went on to complete specialty training in group psychology during my post-doctoral year and became invested in the process of program development within health care systems. For instance, while there, my colleague and I were awarded the American Psychological Foundation's 2017 Div. 49 Group Psychotherapy Grant to fund a pilot study on monitoring group process and outcome in a community mental health center. From these experiences, it became apparent that the promotion of high-quality research and practice in group psychology would be a focus of my career. My appreciation for current, larger-scale issues facing our field grew through other professional activities, such as publishing a meta-analysis on group psychotherapy for Borderline Personality Disorder (in press), conducting presentations and trainings on group psychotherapy and diversity related issues and implementing evidence-based group psychotherapy programming through my current position at Rawson Neal Hospital in Las Vegas. I was also recently invited to serve on the American Group Psychotherapy Association's Science to Service Task Force.
I would be honored to bring my experience and dedication to a leadership position on the Div. 49 board and to build on the hard work of current and past members. This was an exciting year for the Council, with group psychology and group psychotherapy attaining specialty status. I view the secretary position as a wonderful way to contribute to the implementation of this achievement. Relevant to the role, my strengths include task organization and fostering effective communication in professional settings. Thank you for your consideration for this important position.