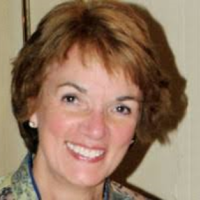 The Group Specialty Council continues to work hard on its two main objectives: promoting group as a specialty in training programs, in professional meetings, and in the literature; and ensuring renewal of specialty status when it is time to reapply. The Council is making significant progress on all fronts.

APA recognized programs providing specialty training must meet the standards of accreditation for that specialty. A user-friendly survey tool has been created by Gary Burlingame and Noelle Lefforge to help training programs assess whether they are offering the training for group as a specialty. The plan is to reach out to various APA accredited programs with the tool and the taxonomy. Talking points about the value and efficacy of group treatment have been developed along with information about group training in the over 200 APA approved graduate programs. We wish to thank Graduate Assistants Rachel Lundgreen Arnold, Aileen Washburn and Jessica Habashy for their significant contributions to gathering and organizing so much useful data. Programs that are already providing group specialty training will be encouraged to properly promote that they are doing so. They will also be provided information to ensure that APA recognizes them as a group specialty training provider in their accreditation process.
Understanding that it is not always an easy task to introduce or increase group training in graduate programs, the Council is presenting an open session on this topic at AGPA Connect 2021. It is Session 307 "Group Psychotherapy as Specialized Practice: Training Implications" with Noelle Lefforge, Nina Brown, Gary Burlingame, Eleanor Counselman, Joshua Gross, Misha Bogomaz, and Rachel Lundgreen Arnold.The panel will provide updates on the efforts of the Group Specialty Council to help psychology training programs understand and implement specialty training, as well as broadening the specialty to other disciplines. A similar presentation is available on our YouTube channel: Group is Now a Specialty. We are aware that there is a huge increase in mental health needs as we continue in the pandemic and group is an excellent solution. Graduate programs need to recognize the need for such training, which will make their graduates better prepared for their postgraduate work and more marketable once licensed.
The Group Specialty Council created a group specialty training table (PDF, 120KB) to consolidate information related to group as a specialty. The first three columns consolidate what psychology training programs at three levels (academic, internship, and postdoctoral fellowship) need to offer to meet the standards for full specialty recognition. The last two columns summarize for individuals the two existing pathways for credentialing as a psychologist specializing in group psychology and group psychotherapy. These credentials are through either the International Board for Certified Group Psychotherapists (IBCGP), or the American Board of Group Psychology (ABGP); a member board of the American Board of Professional Psychology (ABPP). Individuals graduating from programs that meet the standards specified for psychology training programs can reasonably expect to be prepared for credentialing in the specialty.
The Council continues to expand its membership, which is important for the re-accreditation effort. We are pleased that St. Elizabeth's Hospital in Washington, DC, has joined the Council. St. Elizabeth's has a huge group program for its patients and offers excellent group training. We are exploring membership with other organizations as well.
The postdoctoral competencies with a letter of support from the Council on Specialties (COS) were sent to the Commission on Accreditation (COA) for their review. These will be published for public comment soon and we need you to stay tuned and make comments when we notify you that they are out for public comment.
For more information on the Group Specialty Council, I invite you to visit the Council's webpage.
I hope to see many Div. 49 members at the coming AGPA Connect 2021.