President's Message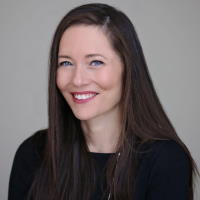 Welcome to the website for Div. 49 (Society of Group Psychology and Group Psychotherapy). If you have arrived here, then you are likely someone interested in group therapy, group dynamics or any of the myriad ways in which groups can benefit us. I hope that you will join us. Let me share with you some of our history and how our division can benefit you.
In 2018, APA's Commission for the Recognition of Specialties and Proficiencies in Professional Psychology (CRSPPP) approved group as a specialty. This recognition has increased our visibility and has shed light on the benefits of groups. We are excited to be moving forward with training initiatives that emphasize group work and presenting the evidence base for group psychotherapy. We continue to provide important resources for those interested in group work whether they are interested in joining a therapy group, learning about group dynamics, leading a therapy group, working with athletes on a team or consulting within an organization.
We welcome psychologists from diverse backgrounds, including social psychologists, clinical psychologists, counseling psychologists, group therapists, health psychologists, military psychologists, team and organizational dynamics experts. In addition, we value diversity and are sensitive to the impact of privilege and oppression on group dynamics. We are not only aware of how these dynamics influence individuals, communities and even our own interactions within the division, but we also emphasize social justice initiatives and work to change these inequalities when we face them. We offer financial awards to students who study groups and explore the themes central to promoting cultural diversity, social justice and equity through group psychology or group psychotherapy.
Joining our division also provides a place to learn, interact and develop shared interests. For example, our journal, Group Dynamics, provides an academic home for researchers from diverse fields, all whom share a commitment to excellence in studying group phenomenon. The Group Psychologist, our newsletter, provides updates about current research findings, current issues in group therapy and interviews with leaders in the field. In addition, we have a wonderful resource section designed for individuals who may be looking for training opportunities in group therapy. We have an updated list of internships and training programs that provide training opportunities. At the American Psychological Association's annual convention, we host convention programming that addresses current theory, research and practice. We celebrate our members at our social, and we welcome you to join us.
Whether you are at the beginning of your career or a seasoned clinician seeking to branch out, we hope you will join us and share our philosophy that groups provide powerful means to facilitate change and group dynamics are constantly influencing our lives.
I welcome you to our division.
Sincerely,
Cheri L. Marmarosh, PhD
President
Div. 49