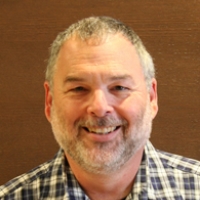 Welcome to the Society of Group Psychology and Group Psychotherapy, Division 49 of the American Psychological Association. As we say on our website, "Division 49 provides a professional home for all psychologists interested in the study and application of group dynamics. The division promotes the development and advancement of the field of group psychology and the modality of group psychotherapy through research, teaching and education and clinical practice."
It is an honor to serve as the 29th president of Division 49. I never dreamed of this when leading my first groups in educational and recreational organizations under the eyes of encouraging masters in my teens. I am honored to have been elected by my peers to a role where I have known 22 of our Society's past presidents, served on various boards with 21, and been mentored, advised, and/or been friends with 10. I am pleased to be in this august tribe and I hope we can all do some useful work together in 2021.
In 2021 we continue to face the world-wide pandemic of Covid 19, which has been made worse by the longer-standing social problems of economic inequality and embedded racism in so many of our public and private institutions. We will continue to face these issues and have been fortunate to have had strong and thoughtful Society leadership that leaves us ready to carry on. Thank you to our previous presidents for their good, kind, hard work, and please know that we will strive to respond to these challenges in ways that are respectful, useful, and impacting in our mission to improve health care and general science in group psychology and group psychotherapy.
Our strengths as a society, division, and specialty lie in our diversity of expertise in various domains of group psychology and group psychotherapy. We have academics and researchers who hone cutting edge understanding of group dynamics and prepare our next generation of psychologists in undergraduate and graduate education in psychology. We have diverse and widespread approaches to health service psychology applying the science of group dynamics and many of our members spend their careers training our next generation of licensed health service providers with expertise in group psychology and group psychotherapy.
We welcome psychologist health service providers, educators, and researchers of all divisions in APA to consider spending time with Division 49. We established APA accreditation of group psychology in 2018 and have focused a lot of our attention on the development of documentation, policy, continuing education, and research to support our renewal petition, which will be written in the next few years. Over the coming year, we hope to roll out a new series of continuing education programs across a wide range of interests to the membership of the Society.
Thank you for your interest and please feel free to contact me if you would like to become involved in the Society or if I can be of other assistance.
Kind Regards,
Joshua M. Gross, Ph.D., ABPP
2021 President, APA Division 49