by Debra O'Connell, PhD
Posted February 2021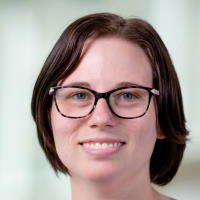 I am happy to begin my term as your new treasurer by informing members that our division continues to be in a solid financial position. Reporting of our final 2020 Actual spending is delayed as I am still awaiting the final financial reports from APA. However, most of our 2020 spending has been accounted for as of the November 2020 financial report, and we did not exceed our proposed spending. Further, we ended 2020 with a balance of approximately $115,000 in the bank. The final Budget vs Actual report for 2020 will be presented in the Div. 49 summer newsletter.

Our budget for 2021 was approved by the Board at the recent midwinter meeting (PDF, 118KB). The only change from 2020 was the addition of a line item for a scholarship program that will cover Div. 49 membership dues for two years for Black and Indigenous People of Color (BIPOC) individuals interested in joining the division. More information on this program to be provided by the Diversity Committee, now named the Diversity, Equity, Inclusion, and Belonging (DEIB) Committee. The added expense was more than offset by the removal of expenses typically allocated for APA Convention, as 2021 will be virtual. As you will note, much of the rest of the annual budget goes to support basic operations of the division.

If you have any questions about this report or anything related to our division finances, feel free to contact me at any time.