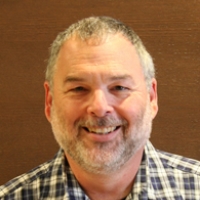 It has been six months since many of us were at the AGPA 2020 Connect meeting and a lot of water has gone under the bridge. As I write these words in the third week of May, I still read emails about the suffering and significant impact to those group psychologists who became sick after traveling to New York City in the earliest days of an unfolding pandemic. It has most certainly impacted all of us deeply and we are not anywhere close to this being adequately controlled. As we move into summer there are so many questions and most of us have been significantly impacted by our losses, suffering, illness, and the challenges to our day-to-day lifestyle. And now we know that APA 2020 will be our first virtual conference, and I am trying to wrap my mind around doing our 2021 Mid-Winter Board Meeting as a distance online event as well. I have great faith in our Board andI know we will accomplish useful work as we manage these unprecedented challenges. 
I have been arguing that the best thing we can do is to engage, adapt, and strive to keep our clinical service delivery in motion and to do what we can to embrace and work with our burgeoning telehealth practice. This strategy is essential to all stages of psychology practice and those of us involved with the training of our next generation of psychologists are especially burdened with the responsibilities to keep the service in motion and to allow our clinics to adapt to these ever-changing and evolving conditions.
Our practicum, internship, and resident level psychologists-in-training made commitments more than one year ago and we agreed to provide clinical experience as part of their matriculation through the training taxonomy. At FSU we have already said good-bye to our 2019-20 practicum class and are completing the final months of our internship and residency training for the year. Our 2020-21 practicum students, interns, and residents are all in place and we are good to go on-line.  Not sure when our campus will open up F2F but if we do show up on campus, we are ready to integrate telehealth into their training.  Telehealth is likely to continue now that it has become more mainstream and as we continue to battle COVID-19.
When we committed to providing practicum, internship, and residency training it sat on top of our obligation to provide mental health services to the students of our university. Together, these obligations gave us the courage to take on the challenge of telehealth and we continue to serve a large number of students each week as we finish spring term and move onto the summer semester.
Not so long ago we held a variety of board meetings, continuing education, and even some clinical work on the telephone using conference call technology. Conference calls were being provided free or inexpensively and we began to embrace that technology. Those of us involved with professional association governance have watched this transition over the past five years and some of us encouraged others to embrace these new audio-visual connections made possible by changing technology. Zoom, Skype, and FaceTime became platforms for professional communication as well as for personal friends and family contact. And now with the COVID-19 pandemic, these applications have become our new social lifelines and work conduits.  Who would have thought we would be here now? Or that my counseling center would run 30 groups each week in an online telehealth format for the last third of spring and will continue this practice into Summer 2020.  Fall semester we will be on-line again – facing challenges we have not been prepared for.
Those who have adapted to telehealth are seeing that it can work. We have national and state laws and policies being changed to allow for more online telehealth communications. We have a growing literature that tells us that telehealth is viable and that with some reasonable modification's benefits can be gained and most services can be continued. I recently attended an online training by the Center for Deployment Psychology and they have data on telehealth that is both compelling and robust that left me feeling that we were doing the right thing as we pushed ahead this past spring to get our center online with telehealth.
Moving forward, COVID-19 makes it fairly unclear what our timelines are and if the current opening up strategy is going to be the beginning of the end of our pandemic or the start of a new and worse wave of infection as happened in the Spanish Flu pandemic of 1918. None of us know what is going to happen but we do know that if we get ourselves organized and adapt to the online environment our students will get their services and our trainees will matriculate through their programs. The best thing we can do is to stay in contact with our professional associations, our specialty of group psychology and group psychotherapy, and to carry on with our responsibilities for training and clinic practice. Especially as we meet our practicum students, interns, and residents for the 2020-21 academic year.