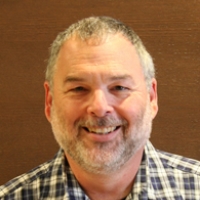 For many of us, the COVID-19 experience first intensified while attending the 2020 American Group Psychotherapy Association (AGPA) Connect annual meeting in New York City this past March. Most everyone there was uneasy but the revelations over the following weeks made clear that we were exposed to, and are facing more of, an evolving viral health challenge that will likely impact all of our lives for many years to come.
Growing telehealth group programs in college counseling centers
The successful adaptation of college counseling centers to online telehealth practice in general and group therapy programs in particular is related to the program administrator's ability to understand, incorporate, and adapt to the quickly evolving world of online mental health services delivery.
University and college counseling centers adapting to online telehealth are doing this from the top down by managing the economic and business systems necessary to secure this transition. The successful group coordinator has been part of the discussion moving forward and has encouraged other group leaders to join in the transition.
Group therapy is about bringing people into highly managed and selected workgroups designed and populated with specific goals and objectives that are expressed as rules, procedures, criteria, and leadership in a variety of theoretical approaches (MacKenzie, 1992). It appears to matter less about theory or practice orientation, as long as it is well organized into the larger administration plans for the center. 
The immediate demand for online telehealth requires a series of steps and procedures that are directly related to the level of group program development. I have written previously about group program development stages and conceptualized three levels of leadership interventions labeled as pioneer for the self-sufficient beginner, the settler for those who can establish a group administration meeting with some training and the developer who is running a large program in active engagement with center administration, internship and residency (Gross, 2018). Pioneers who are likely competent individual leaders who know how to run groups but are not doing it with others face very different challenges than the settler who may have a weekly meeting where several group leaders come together to talk about the practice on a regularly scheduled basis. If that meeting goes online the center has a place for staff and administration to meet, talk about their program, and to create new interventions. Generally speaking, increasing levels of infrastructure are related to better access to center administration as staff time and resources are increasingly involved. Nonetheless, a single-minded group leader with support from their administration can bring their groups to life on any number of viable online platforms (APA, n.d.e).
A developer-level group coordinator with 33 groups, 22 staff, four interns, and two residents is more likely to have a seat at the center director's management team table. Group coordinators do best when their rapport with the center director is well engaged and forward reaching. Pioneers and settlers need to stay in touch with the director and help them to understand the value of group psychotherapy programming with the goal of building infrastructure through a regular weekly meeting.
We know from survey data that there is a large variation in training, certification, and experience among group coordinators across internship settings (Denton, Gross, & Rogers, 2019; Denton, Gross, & Wojcik, 2017). We also know that there is a lot of group therapy going on out there and that with the emergent transformations related to Covid-19 the criteria for the viability of group programming are not clearly resolved. We have centers with administration overwhelmed and acting with a freeze or fawn response at the director level, and despite the excellent skills and ability of the group coordinator, nothing is going to happen there now. We also have a lot of resilient and forward-reaching coordinators who are getting consultation and driving their centers forward. At one level this is a time of natural selection for group program viability revealing those who get online and in how much time.
Many of us have argued previously for the idea that group programs are systems and that managing their practice in various campus settings impacts their ability to grow in size, capacity for training, utilization of economy of scale, and cost savings forces that are all available through group therapy program leadership (Gross & Ribeiro, 2018).
In my twenty years as a group coordinator I never valued more the staff meetings and the group administration weekly gatherings, which were the first to go online at my center, and from those initial footholds of communication, the rest of the program followed.
Structure, structure, and more structure
Fortunately, we have a lot to build on and the structures of our literature, our specialty, and our professional associations provide orientation, development, and training resources as well as useful standards for risk management and best practices moving forward.
Our literature
We have over one hundred years of literature with strong research evidence that group therapy works, that it stands on par with and perhaps has advantages over individual therapy in some settings, and that practitioners should have significant training to allow them to grasp the importance of selection, screening, and preparation of group members before group starts over and above all of the skills of group leadership from start to finish (Division 49, 2020)
The American Psychological Association identifies group psychology and group psychotherapy as an accredited specialty and proficiency in professional psychology that is based on a juried review of our literature that demonstrates effectiveness within specific practice guidelines (APA, n.d.b).
We also have practice guidelines for group psychotherapy from AGPA that have been with us for many years. Our gold standard is "A Transtheoretical Guide to Developing and Leading Psychotherapy Groups" (AGPA, n.d.). AGPA is the largest professional association in the world dedicated to group therapy and The College Counseling Center Special Interest Group of AGPA has been the largest and fastest-growing membership group and the major progenitor of activism for diversity and multicultural growth of the larger association.
Our specialty
Specialties have documentation and some of ours has been very helpful in training. Our taxonomy, which impacts all APA group psychology and group psychotherapy accreditation processes, has specific guidelines for what is needed to achieve proficiency and specialty training as a graduate student, intern, resident, and licensed professional (APA, n.d.a). For many of us this taxonomy has been central as we engage with our training directors, center directors, and clinical directors who all share responsibility for clinic direction and policy. These policies become the contractual obligations to the year's practicum, internship, and residency candidates who are matriculating into licensed practice.
As clinics and communities across the country adapt to the Covid-19 epidemic the transformation into telehealth has forced changes in national and state policies (APA, 2020). For the first time, mental health professionals are requesting and being granted temporary privileges across state lines to facilitate patient care in a time of national emergency. Center directors and administration familiar with these changes are better able to help staff obtain the necessary continuing education to practice and to bring their trainees along with them. Training clinics, as a function of their voluntary participation in accreditation review, are often more likely to be in touch with and practicing in consort to immediate changes in state and national practice standards.
Professional associations
The COVID-19 epidemic is bringing with it a national financial recession and many mental health professionals may find themselves making tough decisions about membership dues, professional income, and allocation of resources. This will impact our professional associations, which are already faced with declining membership and tight budget margins. So many of the resources cited in this article and used in the course of my day to day practice over the past couple of months have been provided by my professional associations. All of the APA affiliated state, provincial, territorial psychological associations (n.d.c) are actively working to assist members about changes in laws and rules regarding telehealth practice and APA has advice for how to access useful continuing education (n.d.d.). The APA Education Directorate is also providing continuing education resources (APA, 2020) that can inform decisions about how your center can best deal with the push to engage in telehealth services.
Where to from here?
It is hard to make predictions without data, but it does not look like things will be settling down to normal in the near future. My position is that my interns and residents came to us to learn general counseling center psychology skills as well as specialty training in group therapy. And now, not by plan, intention, or experience, a lot of us are now teaching online telehealth individual, couples, and group skills that we used to teach face to face. Those interns and residents will likely be plying telehealth skills for many years to come and we must do a good job for the students in our care and those we are preparing for professional practice.
References
American Group Psychotherapy Association. (n.d.). Practice guidelines for group psychotherapy. https://www.agpa.org/home/practice-resources/practice-guidelines-for-group-psychotherapy
American Psychological Association. (n.d.a). Div. 49 Group Specialty Council. https://www.apadivisions.org/division-49/leadership/committees/group-specialty
American Psychological Association. (n.d.b). Group psychology and group psychotherapy specialty and proficiency. https://www.apa.org/ed/graduate/specialize/group-psychology-therapy?_ga=2.251292934.106751781.1587838292-1518398367.1585228080
American Psychological Association. (n.d.c.). State, provincial & territorial psychological association directory. https://www.apa.org/about/apa/organizations/associations
American Psychological Association. (n.d.d). Telehealth continuing education resources. https://www.apa.org/ed/ce/telehealth
American Psychological Association. (2020, April 24). Telehealth guidance by state during Covid-19. https://www.apaservices.org/practice/clinic/covid-19-telehealth-state-summary
American Psychological Association. (n.d.e). Telepsychology. https://www.apa.org/members/your-growth/practice-management/telepsychology/
Denton, L, Gross, J. & Rogers, D. (2019) Factors contributing to status of group programming at psychology internship sites. International Journal of Group Psychotherapy, 00, 1-28.
Denton, L., Gross, J. M. &Wojcik, C. (2017). Group counseling in the college setting: An international survey of center directors. International Journal of Group Psychotherapy, 00, 1-25.
Division 49. (2020). Group therapy infographics bullet points draft [Unpublished board document].
MacKenzie, K. R. (Ed.). (1992). Classics in group psychotherapy. Guilford Press.