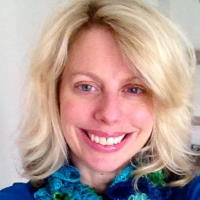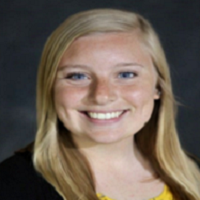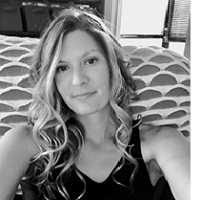 Going almost entirely online for group counseling presented a lot of challenges, but it also brought up an array of opportunities for learning. For none of us was this our preferred mode of learning together, but it was what we had and what therapists and clients were managing across the globe. I was determined to enter into the experience with curiosity and instill that curiosity as much as I could in my students. I structured the class so that our first meeting was in person, face-to-face (and masked up, of course): this was partly to help the class connect with each other and partly to serve as a reference point throughout the semester. I also structured the class for a mid-term in person, face-to-face class, again to serve as a point of comparison and more grist for the mill.
Two students took me up on the offer to chat about their evolving experiences in the class and write about what they've observed. Kristin Morris and Harley Hill share their thoughts below, with a few final observations from me.
What we've observed within ourselves
Kristin
We may not be able to choose or control aspects of the fact that we are indeed living through a pandemic. We can, however, choose to control the lens through which we look. Finding some positives within the truths of our new now is essential. For me, the most obvious silver lining is the ability to connect with my children. There are five heartbeats under our roof, and on most days, when they need me, I am accessible. This proved to be an especially valuable learning experience when I was watching The Color of Fear for class and my ten-year-old decided to join me. Surprisingly, and on his own, I got to hear his thoughts and observations as the men connected and grappled through the journey of racial tension and connection presented in the film. We would not have shared a learning experience such as this if we were both in a traditional school setting. On the other hand, while I always love a connection with my son, that same experience would have been valuable to have with my peers. Sitting in our homes, on our screens, we try to connect, to share, all without talking over one another, without eye contact, without physical presence. How even more effective would the modeling of leadership, the dialogue of peers, and the role of becoming a group counselor be if we were not in digital form, but organically connected?
Harley
Those first classes, my heart rate rose, my face flushed, and I felt the 'butterflies' in my stomach - could I find the courage to unmute myself? These feelings have become all too common for me: the new norm, the unspoken rule is that each student is muted during class and only unmute when they have something to say. However, when I want to unmute myself, my anxiety sometimes gets the best of me, and I occasionally sit in silence instead. When I finally found the courage to hit unmute, I found myself having plenty to say. After practicing unmuting myself for seven straight weeks, I eventually became immune to the feelings of anxiety and felt confident enough to voice my opinions. Although I had to experience an intense learning curve, I feel as though I am more prepared for a future in telehealth and in face-to-face group counseling sessions, because I know how much courage it takes to speak.
What we've observed in the class
Kristin
We all now have a unique opportunity to see into one another's lives in an unexpected way. We see one another's spaces, pets, and occasionally family walking through a frame. We can see more aspects of our classmates' personal lives from the frame they choose to be in. This is a unique and interesting opportunity. Yet, I wonder how different things would be in person. I wonder if we'd meet at the library after class to study, or grab dinner, or connect over projects. We have established a group text to support one another. However, we have not established new solid group connections and friendships within the cohort, outside of a screen. I look forward to getting to know these friends outside of the boxes on a screen in the future.
Harley
As I log on, I can't help but wonder what the class will allow us to see this week - will students appear in their home offices dressed nicely, or on couches, or in bed in their pajamas? The good thing is that no matter how the students are dressed nor where they are sitting really matters, as our class sessions are more about what we take away and learn. I've observed how we interact with one another. Some students' voices are dominant, and I notice their fearless communication skills. On the other hand, some students are quieter, and they may not unmute unless asked something directly.
What we've observed particularly about talking about multicultural and diversity issues
Kristin
As the pandemic rages on and we are nearing a new election, so does society rage. From this wide view of an intense social microcosm sit twelve women, one Black, 11 White in boxes on a screen for online forum discussions of race. As these discussions have unfolded, we have cried together, supported one another, and shared our insecurities, questions, and realizations. We have expressed a deep and present need for advocacy and our desires to be change makers in this world. Being in this online forum reflects the pandemic and stress that we are all facing. We still found a way to grow and share, to love and realize together across the digital divide.
Harley
During our heart-felt multicultural discussions, we look deep within ourselves to comment on the actions displayed by the prejudiced individuals in our society. These matters have become something we choose to advocate for every single day. We watch videos, read articles, and share testimonies and anecdotes. We laugh, and we cry, and we virtually support each other to the best of our abilities.
However, we are always missing two critical pieces of a normal classroom – physical touch and body language. When emotions emerge, we are not able to hug one another, pat each other on the back, or offer a tissue. We cannot see the sadness in one's eyes, the quiver of one's lips, or the shudder of one's shoulders. The only support we can offer each other is distant. We utilize the chat function to share encouraging words to one another such as, "we are here for you," or "you are so strong". Although this chat function seems superficial, it is the only way we can maintain a strong support system while engaging in distant, digital classes.
What it was like to have an in-person class at midterm after 7 weeks of being online
Harley
It was nerve-racking, yet exciting. The protocol was strict. Face masks required, sanitize as you enter the classroom, disinfect your desk with alcohol wipes before and after use, sit 6 feet apart from one another. I have spent the last 16 years in a classroom with no expectation other than not to talk while the teacher is speaking. This new classroom experience seemed odd, and many of my peers seemed hesitant. So many questions about group theory ran through my head as I worked up the courage to participate as if it were a normal day in class. We took some time to reflect on our current feelings on being together in person: anxious, excited, nervous, grateful, happy. Role-playing to practice our group psychotherapy skills brought us closer together as a cohort. Although smiles were masked, the laughter was never hidden-it felt as if this were a normal class on a regular day. I wish that one day, soon, we will be able to return to a 'normal' school year in which students can hug each other, laugh with each other, and feel comfortable right where they are.
Kristin
Walking into the Norman Center felt strange and exciting. I hadn't been there for almost two months. This was supposed to be incredibly familiar and feel like home base for group class, but it was not. As I entered the classroom, I took social cues from my classmates and proceeded to the same seat I had chosen last time. It felt familiar and safe. As we laughed and chatted, there was a palpable buzz and warmth in the air of excitement from being together in the same space, finally. We all shared our relief and anticipation of the evening ahead. Later we apprehensively began to role play as members and leaders of the group. The intensity of laughter, engagement, and pure intriguing joy was thick. This was likely the most engaging class I have ever been in. We were starving for this social interaction and soaking up every bit of it we could, knowing it was temporary. From this experience I realized just how grateful I am. Grateful for the health of myself and cohort, grateful for this class, for grad school, the opportunity to help others, and truly grateful for the day to come where we can sit in a circle, unmasked, and learn together.
Final observations
As Harley and Kristin have so keenly observed, they are both familiar and brand to new group dynamics that emerge online and offer much grist for the mill.
The unexpected can still throw us in new ways
I was completely unprepared for the spontaneous, organic use the class found for the Chat function. Honestly, my immediate and visceral reaction was one of annoyance and embarrassment-how had I not anticipated this potential distraction that might interfere with learning? What kind of group teacher was I? Yes, despite my spirit of openness, I was anxious about being online, about being an effective teacher, and my first thought was to cut off the chat! Yet, I was able to shift quickly into curiosity about this with the class-we noticed it, we processed it, and now it is part of a group process that provides even more data-and more opportunity for learning and connection.
New choices
As Kristin and Harley mention, students now have different choices about what and how to be in group, and those choices may be meaningful and great tools for learning. The more curious we can be, the better. In one class, a student was onscreen wrapped in a blanket and becoming increasingly…horizontal as the session went on! We observed and processed possible reactions, meanings, how it reflected different online norms and behavior (true, we never said people had to stay upright!). We learned it demonstrated the student's feelings of comfort and familiarity with the group in a way that left an impression on all of us.
Old feelings
It is harder to get that "felt sense" of the group, and as Harley and Kristin discuss, it's harder to feel for and with the class. Yet, even online, several weeks in I noticed that the group seemed low energy. It felt different from the previous weeks, and I observed that to the group. Turns out, it wasn't just me, my group antennae were still working (even at a distance), and we used that as a learning opportunity. I was glad and relieved that even with all the normal data missing, I was able to pick up on and employ those feelings for group learning.
Teaching students about group means a lot to me, and that's an old feeling with a new twist. For our midterm session, I was surprised at how excited I was to be in person with the class. I was a bit self-conscious about how much it meant to me, how much I cared, that I would be the only one who just so excited. It felt good that the class seemed to share that feeling. So far, this class experience, and working with Kristin and Harley on this article, have given me renewed belief in the power of group both to transcend and draw from the current moment.
We hope these thoughts are helpful as we all navigate the teaching challenges and opportunities that have emerged in 2020.