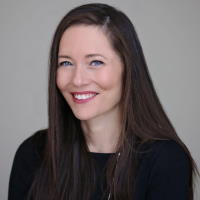 Tasca, Mikail, and Hewitt (2021) have recently published a book, Group Psychodynamic-Interpersonal Psychotherapy (GPIP), that integrates interpersonal and dynamic theory, provides rich clinical examples, and reviews empirical evidence for their clinical approach. Not only did I review their new book, but I also had the pleasure of interviewing them after they taped their video demonstration for the American Psychological Association's psychotherapy video series. I can say without a doubt that their approach is exactly what the field needs. 
Group therapy theory: Emphasizing the here-and-now, the past, and the unconscious.
Students often ask me if exploring underlying dynamics and personal histories is important in group treatment. "Isn't it enough to focus on the here-and-now in the group?" I can understand the question because many theorists argue that the past is not as important and that unconscious processes are less relevant to change in group therapy. After twenty some years working with groups and couples, I would strongly disagree. I believe that understanding the motivation for interpersonal behavior in any relationship, group, family, or couple, is extremely important.
Imagine a group where members share their experience while one member, let's call him John, avoids the conversation and pulls away from expressing his feelings in the group. He looks away. He gets quiet and withdraws. When focusing on an interpersonal approach, the members/leaders will likely confront John about his behavior. The leaders may try to help John take in the feedback so he can work on being more engaged or vulnerable in the group. They may try and help him express his feelings, while also ask him to hear how his behavior is impacting others in the group. The leaders may try and foster universality by describing how John is not alone and suggest that many group members pull away during the group session. In the end, it may not be clear what interferes with John taking in the feedback or changing his behavior. Is he able to digest the here-and-now experience if he is emotionally overwhelmed?
Imagine instead a group where the leaders and members stop giving feedback and confronting John's avoidance and instead explore the roots to John's withdrawal in the group. The group leaders, who are aware of John's history from the screening, help him share his past and internal experience in the group. The leaders can model being more curious about his withdrawal in the session, and the members learn that John has never felt safe with his feelings. Never in his life has he felt safe with people. With the help of the leaders and members, John can begin to share his abusive childhood. He shares his father was an alcoholic and that beat him when he would come home drunk. He reveals being a loner who struggled with his sexual orientation. In high school, he came out as gay and experienced bullying and further rejection. Over time the group, hearing John describe his painful experiences begins to understand why he may avoid conflict and anger in the here-and-now. With the help of the leaders, John becomes more aware of how his childhood trauma affects him in the group. He begins to see how he has a fight or flight response when there is conflict in the group—a self-protective mechanism to cope with the threat of aggression.  He starts to see how he flees the experience to survive. He shares his fears of being judged in the group based on his sexual orientation. The members not only hear John's experience, but they begin to wonder about their own childhood, their experiences of discrimination/oppression, and how their past influence their relationships in the group.
Sharing the painful underlying defenses, conflicts, and processes also engenders an enormous amount of empathy and compassion for members' suffering. Group members initially saw John as someone who did not care or was self-absorbed. They are now able to see beneath the surface and imagine the world from his perspective, what Fonagy describes as mentalization. The group learns that John, and maybe themselves, learned early in their lives to cope with anger and painful feelings by splitting them off so that they could survive. Experiencing and sharing their feelings was dangerous and threatening. The avoidance that was once annoying in the group is now seen with a different lens. Self-compassion and empathy replace what was mainly frustration and a "behavior to change." More importantly, group members begin to develop and share their stories that reveal much more complexity than the behaviors or reactions that are observable in the group. They also learn about the price of protecting themselves- being alone, misunderstood, or hurting others.
Tasca et al. (2021) argue that it is important to know the group member's narrative and to apply developmental theories to group work. In essence, it is critical to understand why members are conflicted about being close or expressing anger and why change is often difficult. Going back to John, Tasca et al (2021) would apply a transdiagnostic approach to understand his avoidance. They would apply attachment theory and assess John's avoidance of closeness and intimacy throughout his life. They would gather important information during the pre-group assessment such as John's experience of closeness, fears of rejection and aggression, and reliance on withdrawal to cope. They would help John learn that although his avoidance was a critical survival mechanism, it currently interferes with his own assertiveness and ability to be vulnerable in relationships.
In addition to attachment theory, Tasca and colleagues (2021) would apply self-psychological theory (Kohut, 1971). Self-psychology is not a theory taught in many graduate programs, but I would say that it has had the most impact on my clinical work. Unlike any other theory, it links empathy to the development of the self, psychopathology, and treatment intervention. Tasca and colleagues (2021) describe how self-psychological theory can also help the leader understand group members' self-esteem, the impact of trauma on the self, and the use of the group to facilitate change.
As well as applying attachment theory and self-psychology, Tasca et al. (2021) apply Malan's triangle of conflict model to understand how symptoms may be representative of underlying feelings and tensions. For example, John may come to group with the symptom of withdrawal in relationships, social anxiety. He may identify feelings of anxiety and be unaware of any other motivations. Although anxiety is present, he may not be aware that his anxiety comes online when he experiences his own needs and feelings (eg. anger) in the group. Instead of being able to feel his anger, it is quickly diverted away because anger was experienced as life threatening. Instead, he feels immense anxiety. The anxiety leads him to withdraw and flee.
In addition to these developmental theories, Tasca et al. (2021) support the use of interpersonal theory to understand group relationships and interventions. They specifically focus on the notion of complementarity and how therapists and members are pulled into common automatic reactions to interpersonal behaviors. They do a wonderful job integrating different theoretical positions to capture the complexity of group members who come to group to understand and change their relationships.
Clinical practice: Bringing the internal world to life
Tasca and colleagues (2021) provide wonderful clinical examples throughout the book. Each chapter has multiple clinical vignettes that bring the theory to life. They start with a detailed explanation of how group leaders can assess group members before group begins. This includes thoughtful questions group leaders can ask members during the pre-group preparation. They also include ways the leader(s) can assess interpersonal styles and explore interpersonal experiences. For example, they give several examples of things group leaders can ask the group member before group starts to determine how well they will receive feedback and to help members prepare for the group process. I particularly liked their chart that examines different types of defenses and overall level of functioning. Determining a potential member's level of functioning during the pre-group screening is critical and helps the leader determine if an interpersonal process group is the type of group a member can benefit from.
The authors also are careful to examine how the stages of group development influence the issues group members struggle with and how the leader(s) intervene. Chapters are dedicated to the early phase of group where the leader fosters cohesion to the later stages where group members are working to address ruptures and conflict within the group. Clinical vignettes and sample dialogues are presented frequently throughout the chapters.
Post-chapter questions
In addition to clinical vignettes, each chapter ends with different review exercises that are great for faculty who are teaching group therapy. For example, after chapter one, the authors ask the reader to apply Malan's theory to a group member seeking group treatment for social phobia. They also include the answers. There are different types of questions that include multiple choice to discussion questions.
Research
One of the strengths of the book and the approach to group therapy is the enormous amount of research that the authors have presented to support their model. They present randomized controlled studies comparing GPIP to other models of group work. They also describe studies that examine how member attachment style influences the group process and how attachments and defenses change after group treatment. Much of their research focuses on treating eating disorders and perfectionism, but they describe how the model can be applied to many types of presenting concerns.
The video demonstration: A necessary resource
Although I am a big fan of the book, I am even more impressed with the video demonstration of their work. There are two videos, one led by Tasca and one led by Mikail. Both groups are wonderful demonstrations of the early development of cohesion and how the group leader helps members examine their automatic interpersonal reactions and responses in the group. Both groups also demonstrate group therapy for BIPOC members. Mikail has a group of all Black males who are diverse with regards to age. The different experiences and struggles these men share is touching. Mikael is able to redirect the group members and foster an environment that is safe to share vulnerable feelings in the group.
Tasca leads a group that has four members, two Black older women, one older white man, and one older Black man. The group members share painful experiences of loss, mistrust, and loneliness. Issues of race also emerge as the white older man says things that are microaggressions in the group. We see how the members continue to try and support one another despite the ruptures and how the group members work hard to avoid conflict within the group.  These videos are excellent resources for those training in group therapy or those interested in applying dynamic and interpersonal theory to group treatment.
Limitations and conclusions
Although I am a huge fan of their work, there is always room for improvements in a second edition. One of the things that I would have liked more attention to was the impact of culture, oppression, social injustice, and power/privilege in groups. The authors do address the importance of exploring members' minority status (p. 100) and the importance of exploring culture during the pre-group preparation. These are important recommendations. Although, it would be helpful to hear more about how the leaders would include culture/intersecting identities as they relate to the development of attachment styles and internal representations of self and others. It would be helpful to see a demonstration of how the leaders address microaggressions in the group and how the group can challenge negative internalizations that are based on discrimination and hatred. I look forward to future editions that include this important component to group treatment.
Despite this one recommendation, I enthusiastically support Tasca et al.'s (2021) approach to group therapy and will be using their book and videos in my courses. I have yet to find a book that integrates attachment, psychodynamic, and interpersonal theories, provides rich and clear clinical examples, presents research support, and demonstrates technique in videotaped sessions. Their videos are excellent and clearly demonstrate the power of group to facilitate change.