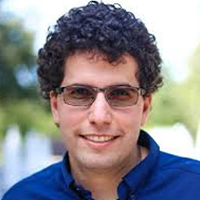 No one could argue about the positive influence Irvin Yalom has contributed to the field of group therapy with his seminal texts by streamlining the diverse breadth of literature into distilled common therapeutic factors that can be applied to as guiding principles across a variety of types of groups and settings (Yalom & Leszcz, 2005). For a large majority of doctoral psychology training programs, Yalom has become synonymous with group therapy with approximately ~79% of group counseling courses utilizing his book as their primary text and watching his clinical vignettes as a model of how to be an effective group psychotherapy leader (Weinstein and Rosstni, 1998). A survey of doctoral programs demonstrated that primary theoretical orientations taught in classes of group therapy classes was surveyed to be 61% eclectic, 29% existential or relational, 6% psychodynamic, and 3% cognitive-behavioral (Weinstein and Rosstni, 1998). These statistics are staggering when recognizing the breadth and depth of unique theoretical models specific to group therapy that are invisible within a normative graduate school training experience.
In fact, having any experience in group therapy through practicums or required courses in group theory is by no means guaranteed in a variety of clinical programs (i.e., clinical, social work, and psychiatry; Markus & King, 2003). This reinforces the concept that group therapy is still highly undertrained across our professional development, despite being recently vindicated as a specialty area in psychology.
Group therapy teaching has largely paralleled individual therapy, where educators' use principles in the psychotherapy integration movement. Increased value is given to teaching common factors and integrative models of understanding rather than exploring the depths of mastering specific theoretical orientations (Lampropoulos and Dixon, 2007). This relegates trainees and neophyte practitioners to seek out professional organizations on their own accord to learn about specific theoretical orientations. I, personally, do not recall any exposure to group theories outside of the common factors interpersonal process models discussed above, staying at a place of unconscious incompetence until becoming an active member within the American Group Psychotherapy Association. The field of psychology is in agreeance that no single therapeutic lens can be effective in solving all clinical problems (Castonguay, 2000). This does not mean there is not value to viewing a problem from various theoretical perspectives. Let us become curious about what subtlety and uniqueness we could gain from savoring each fruit from specific group theories rather than drink the palatable smoothie that is common factors. It is through this theoretical dive that we can discover new ways of stretching what leaders are capable of, what tools are at our disposal, and increases individuation as an upcoming group leader.
Internships within psychology have a unique window within the field to provide a sampling of the richness of these theories through weekly didactic and experiential seminars over the course of the year. Considering this may be a psychology intern's last formalized experience in group training, and that university counseling centers have a plethora of need to increase their utilization of groups due to the time/cost effectiveness of the modality. I propose a method to treat group like individual therapy, providing specific seminars to deepen our understanding of the traits, and gifts of unique group theories.
The format of a group theory seminar
In the Summer of 2020 at the University of South Florida, I created and led a 10-week "non-Yalom" Group Theory Seminar that served as our internships group therapy internal rotation. The American Group Psychotherapy Association provided an excellent template for this exact kind of multi-theory seminar experience through their 75 th anniversary edition of the International Journal of Group Psychotherapy (Shay & Caffaro, 2017). This journal provides a small group vignette that was sent to experts from 18 group theory modalities to answer eight specific questions about their approach to the vignette and to expand on the curative factors of their theory.
Towards the end of Spring 2020, I reached out to the listserv of the American Group Psychotherapy Association about this idea which led to an unprecedented outpouring of various international experts in the field selflessly donating their time and expertise to provide consultation and time to facilitate some of the experiential groups. Despite all the many hindrances of the current pandemic, the shift to online Zoom sessions allowed us uninhibited access to guest group facilitators across the country.
Group Composition: The group consisted of a group seminar leader, three psychology interns, one post-doctoral fellow, and the incoming new group coordinator. Individual trainee input was obtained on the role the group seminar leader should take if a guest facilitator is leading the group (e.g., co-lead, observe without speaking, become a member of the group with the trainees) with the trainees unanimously selecting that the group seminar leader become a part of the demonstration group.
The Pre-Group Contract: Any experiential group process carried by staff members internal to the center sets up ethical dilemmas with respect to holding dual roles and seeks to put trainees in a position of reluctant compliance (Yalom & Leszcz, 2005). Trainees have valid reasons to approach such experiential exercises with caution and may have their own internal discomfort with experiencing emotions or engaging in a group training process (Bernard & Goodyear, 2009; Markus & Abernethy, 2001). To provide some amount of anonymity and choice, a contract was drafted that mirrored that of those utilized in psychiatric residence training programs where entering in a Training Process Group is a part of the residency experience. Each trainee was provided their own consent electronically sent to them to complete with an explanation of the following:
1. Structure of the seminar
2. Expectations of readings/viewings of material
3. The option to consent to engage in a Demonstration group, highlighting the potential benefits and risks
a. Benefits
i. Increase capacity to observe and reflect upon internal and interpersonal experiences. 
ii. Reflect on learning and practice to integrate this experience into the professionals group work. 
iii. Promote development of professional identity. 
iv. Learn more about the use of self, your relationship with others and within a system (i.e., group). 
v. Teach individual and group therapy skills through modeling by the leader. 
vi. Provide emotional support. 
vii. Decrease burnout and professional stress/distress.
b. Risks
i. Concerns surrounding maintained confidentiality within the group.
ii. Setting personal boundaries of what will be not discussed or brought up outside of the group in other clinical or non-clinical settings.
iii. Fear of negative judgment or evaluation from peers and/or group facilitators.
4. An alternative plan should any trainee not consent to participation in the demonstration group format:
a. Didactic discussion surrounding the theory, as well as clinical examples will be used to highlight unique approaches or styles used within the theory.
b. Briefly view video vignettes of pre-recorded sessions to facilitate a dialogue around how this theory would conceptualize and intervene given the current group dynamic.
c. Guest speakers will attend to answer questions and provide examples from their own clinical experiences.
One week prior to seminar: The following material was sent:
The 75th anniversary article for the specific group theory that week.
A pre-recorded didactic video on the group theory discussing a PowerPoint that covers the following:

Inception of the theory
Leadership style
Theoretical construct
Interventions associated with the theory
Day of Seminar: The seminar was Thursday mornings for one hour, which was split into two parts:
A 45-minute demonstration group of that specific theoretical style led by me or a guest facilitator
15 minutes for reflections and Q&A on the group process and articles read over the past week.
Group Theories and Guest Facilitators selected for the 10-week Seminar1:
Attachment and Mentalization-Based Group Therapy (Flores, 2017; Klassen, 2017)
Gestalt Therapy (Cole & Reese, 2018)
Systems-Centered Group Therapy (Gantt & Agazarian, 2017)
Object Relations (Buchele, & Rutan, 2017)
Jungian (Hecht, 2011)
Psychodrama (Nicholas, 2017; Treadwell & Dartnell, 2017)
Transactional Analysis and Redecision Therapy (Steiner et al., 2003)
Modern Analytic (Levine, 2017)
Tavistock (Bion, 1961)
Lacanian (Giraldo, 2012)
The next article will detail an overview on how each theory was addressed and integrated during the seminar. Thank you to the leadership team at the USF Counseling Center for entrusting me to create and pilot this seminar for our internship training program and to the countless AGPA members on the listserv who provided resources, readings, and consultations. Special thanks to the guest facilitators for the following seminars: Susan Gantt, PhD, ABPP, CGP, DFAGPA (Systems-Centered Group Therapy); Callie Nettles, LMHC (Psychodrama); Jessica D'Andrea PsyD, CTA-P, PFT, TRET (Transactional Analysis and Redecision Therapy); & Misha Bogomaz, Psy.D., C.G.P., ABPP, FAGPA (Tavistock).
1Four of the seminars (Gestalt, Jungian, Tavistock, and Transactional Analysis and Redecision Therapy) did not have a specific article in the 75th anniversary edition.