2011 Candidate Statements
Candidates for Member-at-Large
Member-at-Large candidates provide biographical information and what they would contribute to the Society if elected.
Sheri Bauman, PhD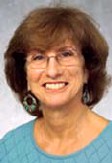 I am honored to be nominated as Member-at-Large for APA Division 49. I received my doctorate in Counseling Psychology from New Mexico State University in 1999. I have been on the faculty at the University of Arizona since 2000, and have taught the graduate course in Group Counseling once each year since my initial appointment. In addition, I had a private practice from 1999-2006 in which group therapy for sex offenders was a major component. I hold a license as a psychologist in New Mexico (currently inactive).

Prior to earning my doctorate, I worked as a school counselor in an alternative high school, where I did an average of 3 to 4 groups per week for 18 years. My interest in group work likely originated in that setting; I realized that groups were not just more efficient, but more effective, particularly with adolescents and young adults. I joined professional organizations and attended professional meetings and training opportunities to enhance my skills.
I have been a member of Division 49 for the past decade, and have co-chaired the Diversity Committee (with Michael Waldo) for the past two years. I participated with Division 49 members (as a representative of ASGW) at the Group Practice Research Network meeting in February 2009. My current interests related to group psychotherapy include the use of online virtual reality platforms (e.g., Second Life) to teach group facilitation skills, and the use of group modalities to respond to incidents of school bullying.
I have published articles and book chapters related to group counseling and therapy. I have presented on group topics at APA, ACA, ASGW, and AGPA. Since 2007, I have been the editor of the Journal for Specialists in Group Work. In this capacity, I have had an opportunity to review the work of many early career persons with an interest in group work, and have sought to foster that interest by providing intensive mentoring. As I step down from that position, I would like to remain professionally active, and Division 49 is an appealing direction in which I would like to foster this interest. I know that Division 49 members are some of the most prominent researchers and practitioners in the field, and I would be delighted to have the opportunity to serve with them.
Eric C. Chen, PhD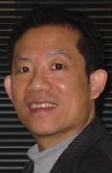 I am honored to be a candidate for Division 49's Member-at-Large position. Born and raised in Taiwan, I received my PhD in Counseling Psychology from Arizona State University in 1995. I am currently an associate professor and Training Director of the Counseling Psychology PhD program at Fordham University and completed in 2006 a three-year term as Chair of the Psychological and Educational Services here at Fordham.

My research interests and publications have encompassed topics of group counseling process and outcome, and multicultural issues and competencies. Aside from regularly teaching Fordham's group counseling courses for students in the school counseling, mental health counseling, counseling psychology and clinical psychology programs, I have also worked closely with students in research projects, conference presentations and publications in group counseling and psychotherapy. From 2007 to 2010, I served as an associate editor of Division 49's journal, Group Dynamics: Theory, Research, and Practice. Having chaired the Division's Cultural Diversity Committee, I strongly believe in providing mentoring and professional development opportunities to student members. As a candidate for this position, I aim to expand the Division's regular and student membership by promoting diversity and inclusion. I look forward to the opportunity to serve as a link between our Division leaders and members and seek out innovative ways to spark positive changes for an inclusive, cohesive, and dynamic Division.
John Dagley, PhD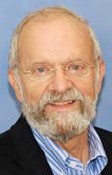 Working closely with others on important challenges is one of the great gifts of life. Fundamentally, that's why I agreed to submit my name as a candidate for our Society's board. The Society attracts wonderful candidates for leadership positions, so I'm honored to be considered worthy of an invitation to serve.

Leadership is about finding ways to contribute to a team. In my judgment, the principal task of each board member is to facilitate goal achievement by sharing personal experience, expertise, and energy in a collegial manner. The Society's work is important, beyond separate perspectives of potential board members. Nonetheless, by way of introduction beyond the years I spent as the Society's Treasurer, I will briefly mention goals that I will bring to our deliberations. First, we need to inspire a resurgence of excitement in Group Psychology and Group Psychotherapy. I think we can most effectively do that by improving the quality of our services and products. We need to sponsor the development of improved workshops, institutes, and imaginative training efforts within and outside traditional degree programs. To facilitate these efforts, we can put more financial support into product development (videotapes, research bulletins, targeted publications, periodic online consultation call-ins), and into broadening our membership base.
I think I'm appropriately credentialed, in that, as a therapist I've led groups, co-authored and authored books, chapters, and articles on groups, and I've taught for six major universities including institutions in Korea, Finland, Germany, and Singapore. I've also served as an administrator. Thanks for your consideration.
Amy Nitza, PhD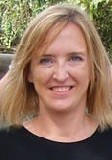 I am honored to be nominated for the position of member-at-large. I am currently in my 7th year as a faculty member at Indiana University—Purdue University Fort Wayne (IPFW). During that time, my teaching and research have focused on the use of group work with adolescents and on groups in international settings.

Recently, I was fortunate to spend a year as a Fulbright Scholar at the University of Botswana in Southern Africa. My Fulbright project explored how groups function in the Tswana culture, and how Western group interventions might be effectively adapted for use there. Specifically, I investigated how group climate and therapeutic factors operate within this collectivist culture. Relatedly, I developed and piloted a group model to promote HIV-prevention among adolescent girls in the country.
As member-at-large, in addition to supporting the current positive direction and initiatives of Division 49, I would work to expand an international focuswithin our organization. Understandinghow groups function, and how they help facilitate change, in diverse settings will not only help develop and promote the use of groups in those settings, but allow us to develop a deeper understanding of groups in our own settings as well.
Throughout my career I have been active in professional organizations nationally, including four years of executive board leadership experience. On a personal level, I would bring to the position of member-at-large passion, enthusiasm, curiosity, and an interpersonal approach to leadership. I welcome the opportunity to serve our Society in this role, and I look forward to continued connections with you.
Martyn Whittinghamm, PhD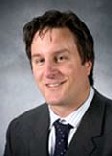 I am honored to be nominated for member-at-large. I am a faculty member at Wright State University's clinical psychology program where I teach, research and supervise group therapy. My office is located in our Counseling and Wellness Services and from there I have been able to design and implement a short-term process group model (Focused Brief Group Therapy) that combines CORER Battery measures with the best literature on brief treatment. I was awarded ASGW's Group Practice Award for 2010 for the innovations in this model as well as the 400% increase in group service delivery at our center.

As a member-at-large, I would be fully committed to two main areas— increasing student and early career psychologist involvement and helping in the efforts already underway to generate a group practice research network. I am a strong advocate for student involvement in group work and several of my students—Kyle Barry, Greg Capriotti, and Leslie Markowitz—have been heavily involved with Division 49. The second of the areas, the group practice research network, is one I would bring considerable energy and commitment to. As someone who uses data to inform treatment, I have seen the benefits of measurement to screening, process and outcome. I strongly believe that as group workers begin to share data and ask questions together, we will drive our field to new heights of practice.
If elected, I would bring energy, commitment, and a collaborative attitude to this role and would work diligently to move group work and our Society forward.