2011 Candidate Statements
Candidates for President-elect
President-elect candidates, Lee Gillis and Maria Riva, provide biographical information and what they would contribute to the Society as President.
Lee Gillis, PhD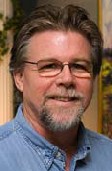 You may be puzzled to see my name here. Having recruited people to run for office in other organizations, I am aware of the importance in having an election, even if a relative unknown is running. If elected, I will serve you with humility and a vision for the future of our Society. That future relies on recruiting and retaining membership—especially the membership of young professionals.
I bring to the board someone who trains psychology undergraduates for graduate work, someone aware of the power of social networking on this group and the young professionals they become. Our membership demographics require that we attract and retain doctoral students and young professionals for the Society. We have tremendous potential to share our message through social networking sites. We need to "link-in" the wisdom of our current membership to mentor graduate students and young professionals.
As mentioned in my statement for member at large, I am the chair of psychology at Georgia College in Milledgeville, Georgia's Public Liberal Arts University. I teach group dynamics and interpersonal behavior. I have been here since earning my PhD in counseling psychology at UGA in 1986.
I have maintained a research and practice agenda in adventure therapy primarily with groups of adjudicated youth in residential treatment. My goal within Division 49 is to educate psychologist on the power of adventure-based or experiential approaches to group psychotherapy. My goal as president-elect is to harness social networking for Division 49 to connect and keep young professionals.
Maria T. Riva, PhD

I have been interested in group leadership and group development for many years. It is a pleasure and an honor to run for President of Division 49. As a member of the division since its beginning, I have enjoyed the benefits of learning from the members. It is an organization that I strongly value and that I call my organizational "home." I am a professor and associate dean at the University of Denver, where I enjoy teaching courses such as Group Counseling, Advanced Group Counseling, and Supervision. In 2004, I was one of four co-editors of the Handbook of Group Counseling and Group Psychotherapy. I also served as Associate Editor of the Journal for Specialists in Group Work, and I have written several articles on group leadership and teaching group counseling. For the past two years, I have been a Co-Chair of the Division 49 Program Committee that reviews and schedules programs for the APA Convention. From this experience, it is clear that the members of Division 49 are interested in both group research and group practice. I have been delighted to see a strong emphasis on evidence-based practice, group research methods, and how groups are practiced in multidisciplinary contexts. As President, I would highlight the need to increase our commitment to evidence based group practice and to expand our understanding of how well-functioning groups can be used in diverse setting with diverse populations. I would very much look forward to serving Division 49 as its president.