Group Psychotherapy Column
Group therapy field trips
John Breeskin's approach to group therapy seeks to create a bond between the group members in creative ways including field trips, summer vacation and homework assignments.
By
John Breeskin, PhD, ABPP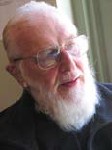 My ongoing groups typically run from the beginning of September through the end of June. My groups meet from 6 to 8 p.m. and from 8 to 10 p.m. once a week. I have experimented with different lengths of group meetings, and the two-hour time block seems just about right.

During the summer, I fire my clients, tell them to go away during July and August, and put into practice the good interpersonal skills that they have been developing within the group setting itself. Many of my clients have directed homework assignments during this time, occasionally very complex in design. During the first or second week of September, we meet for a grand reunion, bring each other up to date on our summer activities, report on our homework assignments, and make decisions about the upcoming ten-month group therapy cycle. At this point, some clients appropriately terminate, a few clients inappropriately terminate, and some clients switch treatment modalities from group therapy to individual, couple, or family therapy, as their individual situations warrant.
The last group meeting in June is usually a field trip, where the group meets outside of the office. I have done many different things on these occasions, and I will list some of them to provide you with living examples.
One men's group invited their fathers, both living and symbolic, to a large gathering of men, fathers, wives, siblings, and friends. Each of the men in the group got up in turn, publicly acknowledged his father, and thanked his father for gifts that the father had given. Even if the gift was as small as a sperm donation, this was acknowledged and honored without bitterness or rancor. Most of the fathers wept when they heard what their sons had to say. They had never been publicly honored in that manner before. I introduced my father through his photographs; an eighth-size violin that was given to all male Breeskins until my sister, Olga, came along; and my stories about him.

This intervention was worth, conservatively, for several of my clients, at least six months' worth of weekly psychotherapy. The event concluded with a short concert (put together by my son) by a saxophone quartet with selections from many different genres. My father would have been pleased to see his grandson honor the family tradition in this way.

On one occasion, the group and I rented an upscale bus, complete with every electronic gadget, and trucked up the road to Fallingwater, a house designed by Frank Lloyd Wright in Western Pennsylvania. I have been to the house several times, during all of the seasons of the year, and to me, it has the status of the Notre Dame Cathedral in Paris. The fact that a river runs through the house, and its song can be heard everywhere, makes it pure magic for me. Of course, we had a lengthy group psychotherapy meeting on the trip up. I had invited a dear friend of mine who is a psychodramatist, so we put on a mini-psychodrama as we tooled through the countryside. After the visit to the shrine, we stopped for dinner at one of the excellent local Pennsylvania Dutch restaurants, and of course invited the bus driver to our dinner, where he kept on shaking his head in amazement at what was going on in front of his eyes.

On a memorable occasion, the group and I, as our final meeting, all went out to the Birchmere Club, outside of Washington, DC, to hear Joan Baez in a concert. This was pure magic. The show stoppers were "Diamonds and Rust" and "Amazing Grace"(a capella).

One more example will suffice. The family of visual artist H. C. Westermann, who suffered severe PTSD ("battle fatigue", as it was then called) as a result of his WWII experiences, presented an exhibit of his work at the Hirshorn Museum on the National Mall in Washington, DC. The group members dutifully trouped through the exhibit and we were fortunate enough to meet his daughter and granddaughter, and I was able to share with them my strong feelings about the art displayed in front of us. I strongly recommend that any of you who are interested in this powerful artwork Google on it for your own edification.
As you can see, there is no one set pattern to any of these graduation exercises, other than the fact that they included different forms of the arts, and my fervid imagination. Who knows what new capers I will dream up in the years to come?

Technically, what does this represent in terms of group process? It is obviously an honorable and memorable termination exercise. It bonds the group members in novel ways. It introduces them to the power of combined activity, in the sense that we are all committed to the action at hand and, most importantly, it creates a bridge between the group therapy room itself and the wide world right beyond the threshold.