In Memoriam
Tributes to David A. Kipper
Tributes to David Kipper, famous psychodramatist, who is known for his activity in various professional organizations and his numerous publications.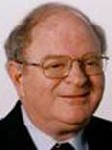 (March 24, 1939 – December 2, 2010)
From Zerka Moreno

In the summer of 1966, in Barcelona, where the Moreno Academy conducted an International Psychodrama Conference, a young man offered himself as protagonist at a session I was conducting. It was his first exposure to psychodrama, but not his last. He was from Israel, a graduate student in psychology at Durham University in England and soon thereafter became a steady student at the Moreno Academy.

He also became the first certified psychodrama director in Israel, encouraging many of his students Moreno at his University, Bar Ilan, to make the pilgrimage to Beacon, NY.
His name, known to so many of us, was David Kipper. David and J. L. Moreno carried on extensive discussions during his Beacon stays, many of which became key stones in David's development. He was an independent thinker.
One of the greatest pleasures as a teacher is to note the flourishing of our students, plowing their own path and expanding the field. David made numerous contributions, personal and public, to our field in every conceivable way, as well as bridged connections to the larger psychological and cultural worlds.
As a significant footnote, probably not known to any of you, he met his beloved wife, Barbara, in Beacon when she came as a student. Our hearts go out to Barbara and their family who are mourning David.
I have some mourning of my own to do. It will take time. One of the saddest experiences as an aged teacher is to experience the death of any of one's students.
Zerka Moreno is often called "The Mother of Psychodrama," the widow of J. L. Moreno, MD, and his partner and collaborator in developing group psychotherapy, psychodrama, and sociometry. She has written and published extensively in the field, trained psychodramatists world-wide, and, at age 94, continues to write, train, and inspire from her home in Charlottesville, VA.
From Michael Wieser, PhD

Worldwide famous psychodramatist David A. Kipper passed away amidst his family on December 2, 2010, after suffering from cancer.

David was born in Tel Aviv in 1939. He studied Psychology and earned a BA at Bar Ilan University in 1964 and 1969 a PhD at the University of Durham in England. By accident he got involved in psychodrama and first met the founder J. L. and Zerka Moreno at an international conference in Barcelona, Spain in 1966. In 1967 he was trained in the Moreno Academy of Group Psychotherapy and Psychodrama in Beacon, NY.
He started his academic career in Israel at the university where he had studied before. In 1972–1973, David worked at State University of New York at Stony Brook, and beginning in 1984, he worked at the University of Chicago. For the past 15 years, he held a position as a research professor at Roosevelt University in Chicago and was the director of the Institute of Group Research and Training. David taught at Loyola University of Chicago, Tel Aviv University and the Free University of Moscow as well. He gave lectures and workshops in Canada, Mexico, Brazil, Argentina, Turkey, Bulgaria, Rumania, the Republic of China and Japan. In Israel he co-founded a music therapy program.
Besides clinical psychology, he had a strong interest in management consulting within his own company. David earned numerous certificates as a psychologist, supervisor, group psychotherapist and psychodrama trainer in the United States and in Israel.
For more than 30 years he worked to facilitate best scientific publications in Israel and the US. David was on the editorial boards of numerous journals with Sage Publications and APA. He was co-executive editor of the Journal of Group Psychotherapy, Psychodrama, and Sociometry for over 15 years and served as a consultant for another 7 years.
David's activity in professional associations was enormous. He was president of The Israel Psychological Association (IPA), president of the Group Psychology and Psychotherapy Charter of APA, the American Academy of Group Psychology (AAGP), and the American Society of Group Psychotherapy and Psychodrama (ASGPP). Together with Gretel Leutz he founded the psychodrama section and a yearbook in the InternationalAssociation of Group Wieser Psychotherapy and Group Processes (IAGP).
His publications are innumerable. Since 1967 David had been publishing on spontaneity, which in 2005 led to the Spontaneity Assessment Inventory (SAI-R), on which he worked until he died. The last manuscript is from November 2010. In 1968, he published together with J. L. Moreno and in 1990 with Zerka Moreno. His book Psychotherapy Through Clinical Role Play (1986) has been translated into Russian (1993) and Bulgarian (2001). In addition, his articles were translated into Italian, Turkish, and probably other languages of which he did not keep records (s. http://www.davidakipper.com).
In 1989 and 2003, David studied the effectiveness of psychodrama therapy and also gave an overview of clinical case studies. The last 10 years he developed the Experiential Action Reintegration Model (EARM). He thought that psychodrama could also be used as a method without the underlying theory.
David was not only interested in science. He held leading positions in art and culture in Chicago in the comedy theatre, the Joffrey Ballet, the College of Performing Arts, and the Symphony Orchestra. Also, David was very much involved in Jewish organizations such as the American Jewish Congress.
For his life-long work he received numerous awards of the American Board of Professional Psychology (ABPP), the Anti-Defamation League (ADL), the National Foundation of Jewish Culture, and of ASGPP. In the latter an award has been named after him since 1994.
David dealt with his cancer in a quiet way. He is survived by his wife Barbara Levy Kipper, whom he met during the training in Beacon, his daughters Talia and Tamar, and his grandchildren Anya Rose and Eli. A book of condolences has been set up. Our thoughts are with his family.
His personality may be described as intelligent, wise, committed, fair, warm and generous. I had the privilege of experiencing this in encounters at conferences and in email contacts. There are only few university professors who focus on psychodrama, which is why he is a big loss for the academic community. David was a leading figure, a model and a bridge to the academic field.
Over the past five semesters we had been planning for him to teach classes and give a guest lecture at my university but he had to postpone because of illness. We will keep his course description to remind us of him. We had plans for cooperation in the Research Committee within FEPTO (Federation of European Psychodrama Training Organizations). David died during Hanukkah, so his light will show us the path. In an interview with M. Malenov et al. in 2003, he said with his typical humor about psychodrama: "I still think that the most important idea is how to handle the chairs! (Laughter). The rest will be …" and Zerka Moreno added after his passing away:
"There will always be an empty chair for David."
Michael Wieser, PhD, is Assistant Professor, Director of Studies in Psychology, University of Klagenfurt, Department of Psychology, Klagenfurt/Austria. He thanks G. Sigott for English corrections.
From Adam Blatner, MD

Dr. Kipper was one of the more prominent professionals in the fields of psychology, group psychotherapy and psychodrama nationally and internationally. Raised in Israel, he obtained his Bachelor's degree from Bar Ilan University in 1964. He then joined the Department of Psychology at the University of Durham, England, where he obtained a PhD in 1969. David trained with Doctor and Mrs. Zerka Moreno at the Moreno Academy for Group Psychotherapy and Psychodrama in Beacon, New York, on and off from October 1966 through May 1967.

He had a rich academic career. Some of the more prominent roles included being a Professor in the Department of Psychology at the Bar Ilan University, Israel (1980–1991), and, for the past 15 years, he was a Research Professor of Psychology and the Director of the Institute of Group Research and Training at Roosevelt University, Chicago, Illinois. Other academic roles included being a Professor at the School of Social Administration at the University of Chicago in l985–1986; and the Director of Behavior Simulation Program, Division of Management of Professional Education, Office of Continuing Education, The University of Chicago, 1984–1986.
Kipper, a Fellow of the American Psychological Association, was a licensed clinical psychologist in Illinois and a licensed clinical psychologist and supervisor of psychotherapy in Israel.
A diplomate of theAmerican Board of Professional Psychology, 1999, he was also certified by the National Registry of Certified Group Psychotherapists in the United States, by the Moreno Academy at Beacon, New York (as a Director), and by the American Board of Examiners in Psychodrama, Group Psychotherapy and Sociometry, as a Trainer, Educator, and Practitioner.
Kipper's publications were extensive, starting in 1967 and continuing until 2010. He was the sole author of some 40 articles and co-author of another 40 articles on subjects relevant to psychology, group psychotherapy and psychodrama—especially regarding the nature of spontaneity. His book, Clinical Role Playing in Psychotherapy (1986), is a classic text that discusses the theoretical and practical implications of his work, was published in 1993 in Russian and in 2001 in Bulgarian. He was a frequent presenter of papers and workshops at national and international professional conferences.
Kipper was a founding member of Psychology: The Journal of the Israel Psychological Association (in Hebrew, l988–l989), and also served on the editorial boards of a number of journals, such as Small Group Research: An International Journal of Theory, Investigation, and Application (Sage Periodicals, l990–1997); Group Dynamics: Theory, Research and Practice (American Psychological Association, 1997–2008); the Journal of Social Psychology (in 2002); the main editor of The Group Psychologist (the newsletter of APA's Division 49); Group Psychology and Group Psychotherapy (l994–1996); Small Group Behavior: An International Journal of Therapy, Counseling, and Training (Sage Publications, l978–1989); and GROUP, journal of the Eastern Group Psychotherapy Society. Kipper was a remarkable scholar for the psychodrama field, serving as executive or consulting editor for the Journal of Group Psychotherapy, Psychodrama, and Sociometry for over 20 years. He also edited the Psychodrama Network News in the early 1990s. Kipper taught psychodrama internationally, his work taking him to Moscow (1991), Israel (of course), and to many other areas in Europe. Many of our colleagues in Europe have appreciated this training—all this in addition to his roles as therapist and consultant to management.
Regarding psychodrama, Kipper served as President of the American Society of Group Psychotherapy and Psychodrama (ASGPP) from 1989–1991, and was active in many roles in the organization throughout the 1980s and 1990s. In 1994 Dr. Kipper received the J. L. Moreno Award for distinguished "Life-long Contribution to the Field of Psychodrama" from the ASGPP. That year Kipper generously established the David A. Kipper Award for "outstanding writing and scholarship in psychodrama" to be awarded annually at the annual meeting of the ASGPP.
Kipper was a Fellow of the AGPA and held various offices in that organization; he further served in leadership roles in the IAGP over the last fifteen years, such as being one of that organization's Board of Directors. He was the Co-Chair of the International Psychodrama Section, 1993-1998, and held various other leadership roles. He earlier on had been the General Manager of the Israel Psychological Association (IPA) l970–l972. He was active in many other professional organizations over the past 30 years, such as the American Academy of Group Psychology (AAGP), in which he held offices.
Kipper's life was diversified and included the cultural milieu where he lived. For example, he was active on many community boards of directors, at colleges, arts programs, organizations that promoted positive international relations, and so forth. He was especially interested in the Joffrey Ballet in Chicago, of which he was a Founding Director and guiding light from the mid 1990s.