Column
Prevention corner
Part III of our series on training programs in group prevention discusses organizing a group prevention course.
By
Elaine Clanton Harpine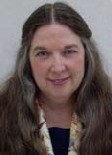 This is Part III of our series on training programs in group prevention. We started this series with a student request for schools which offer course work in group prevention. Part II of our series offered suggestions from several professors explaining how prevention was being taught at their university. In this our third column on group prevention training programs, we turn to a question from a reader interested in organizing a group prevention Elaine Clanton Harpine course. Prevention groups are truly striding to the forefront in many aspects of mental health and wellness: patient care medical prevention groups,school-based prevention, community prevention groups, business and industrial prevention groups, and even outpatient therapy prevention groups. Yet, actual courses in group prevention or even courses with a prevention focus are sorely lacking. We definitely need to improve our training emphasis in group prevention.
Editorial Question Posed
Dear Prevention Corner:
I'm intrigued by the discussion on courses in group prevention. We do not offer such a course, but I'd like to propose one to my department chair. What should be included in a course on group prevention? Do you have any suggestions for getting such a course adopted?
Signed,
Interested
Response
Dear Interested,
While the Prevention Corner column received several suggestions on what should be included in a group prevention course, we did not receive a response from anyone quite brave enough to put forth a course description. Therefore, I will attempt to summarize the suggestions received and venture forth with a course description which will hopefully generate future discussion from readers.
It was generally agreed that any course in group prevention must include a definition because students need to have a clear idea of what group prevention entails. There are many definitions being used. One that we might suggest appeared recently in a special issue on group prevention in our Group Dynamics: Theory, Research, and Practice journal. The definition states:
Prevention groups utilize group process to the fullest extent: interaction, cohesion, group process and change. The purpose of prevention groups is to enhance members' strengths and competencies, while providing members with knowledge and skills to avoid harmful situations or mental health problems. Prevention groups occur as a stand-alone intervention or as a key part of a comprehensive prevention program. Prevention encompasses both wellness and risk reduction. Preventive groups may focus on the reduction in the occurrence of new cases of a problem, the duration and severity of incipient problems, or they may promote strengths and optimal human functioning. Prevention groups encompass many formats. They may function within a small group format or work with a classroom of thirty or forty. Prevention may also be community-wide with multiple group settings. Prevention groups use various group approaches. Psycho educational groups are popular and, while some prevention psychologist works within a traditional counseling group, others use a group-centered intervention approach. Two key ingredients for all prevention groups are that they be directed toward averting problems and promoting positive mental health and well-being and that they highlight and harness group processes (Conyne & Clanton Harpine, 2010, p. 194).
As this definition implies, understanding group process (theory and application) was a universal suggestion made by all respondents. There are many universities which do not teach an undergraduate or even a graduate course in group theory and process. It is impossible to teach someone how to conduct a prevention group if they do not even know and understand the beginning principles of group process, interaction, and cohesion. Therefore it was universally believed that any course in group prevention must teach group theory, group facilitation skills, the change process, risk reduction strategies, group intervention skills, community and multicultural influences, program development skills, program evaluation techniques, and research skills, especially field research skills, since most prevention work does not occur in a strictly controlled laboratory setting.
Prevention groups cry out for understanding in group process. Many group counseling or group psychotherapy courses devote the majority of their course time to counseling techniques or psychotherapy techniques. It is often assumed that students can read and understand group process from the textbook. This is just not the case, and understanding group process is even more critical in group prevention. Therefore, any course in group prevention must stress teaching group process, theory and application.
Many respondents emphasized thatstudents should know and understand the history of group prevention. The scope and potential for multidisciplinary collaboration with prevention groups should also be included.
One key element that was repeatedly mentioned is that any course in group prevention must teach students how to design, implement, and evaluate a group prevention program. This was seen by many as the heart and soul of a course in group prevention.
Students should
learn how to identify and state a problem

be taught how to conduct a needs assessment,

practice designing prevention programs

actually design and implement their own simple prevention program or session

learn evaluation techniques and practice evaluating prevention programs, especially their own.
A needs assessment was viewed as a critical component by many. Being able to design and implement a prevention program was seen as much more important than simply being able to pick up and run a prepared program. Program evaluation was also viewed as essential; students must be able to identify an effective versus an ineffective program. There are a host of different theorist who offer suggestions on how to teach program design (Clanton Harpine, 2008, 2011; Conyne, 2004; Horne, Bartolomucci, & Newman-Carlson, 2003; Matthews & Skowron, 2004; Wandersman, Imm, Chinman, & Faftarian, 2000), but it is universally agreed that program design, like group process, must be taught if prevention groups are ever to be successful.
Research was the other key component emphasized. The need to actually teach research methods that are appropriate and geared to the needs of group prevention have been stressed in many research studies (Kulic, Horne, & Dagley, 2004; Wandersman et al., 2008; Wandersman & Florin, 2003).
In light of such suggestions, the following course description might be offered:
Group prevention, theory and process
This is a practice oriented course which emphasizes the difference between prevention groups, counseling groups, and therapy groups. Group theory and process will be emphasized, especially how to initiate interaction, bring about change in groups, and help group members develop cohesion. In this course, you will perform a needs assessment on a problem of your choosing, design a prevention program to meet the needs of such an assessment, implement your prevention program, and then conduct a research-based evaluation of your prevention program.
The only suggestion put forth on course adoption was to stress the need for group prevention in your area. Group prevention is definitely a growing field and training is essential in order for students to be prepared.
I hope our suggestions have been helpful and look forward to further discussion on this topic. I have provided a short list of references which might be helpful as you pursue course development.
I hope that you or any of our readers who would like to respond to these suggestions will feel free to do so at via email.
References
Clanton Harpine, E. (2008). Group interventions in schools: Promoting mental health for at-risk children and youth. New York: Springer.
Clanton Harpine, E. (2011). Group-centered prevention programs for at-risk students. New York: Springer.
Conyne, R. K. (2004). Preventive counseling: Helping people to become empowered in systems and settings. New York: Brunner-Routledge.
Conyne, R. K., & Clanton Harpine, E. (2010). Prevention groups: The shape of things to come. Group Dynamics: Theory, Research, and Practice, 14, 193–198. doi:10.1037/ a0020446
Horne, A. M., Bartolomucci, C. L., & Newman-Carlson, D. (2003). Bully busters: A teacher's manual for helping bullies, victims, and bystanders (Grades K–5). Champaign, IL: Research Press.
Kulic, K. R., Horne, A. M., & Dagley, J. C. (2004). A comprehensive review of prevention groups for children and adolescents. Group Dynamics: Theory, Research, and Practice, 8, 139–151.
Matthews, C. R., & Skowron, E. A. (2004). Incorporating prevention into mental health counselor training. Journal of Mental Health Counseling, 26, 349–360.
Wandersman, A., Duffy, J., Flaspohler, P., Norman, R., Lubell, K., Stillman, L., Blachman, M., Dunville, R., & Saul, J.(2008). Bridging the gap between prevention research and practice: The interactive systems framework for dissemination and implementation. American Journal of Community Psychology, 41, 171–181. doi: 10.1007/s10464-008-9174-z
Wandersman, A., & Florin, P. (2003). Community interventions and effective prevention. American Psychologist, 58, 441–448. doi: 10.1037/0003-066X.58.6-7.441
Wandersman, A., Imm, P., Chinman, M., & Kaftarian, S. (2000). Getting to outcomes: a results-based approach to accountability. Evaluation and Program Planning, 23, 389–395.