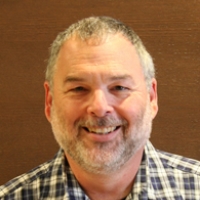 The catalog for the APA 2019 convention should be like no other one we have seen in the history of Div. 49. This will be our first convention since the words "group psychology and group psychotherapy" are acknowledged by the Council for the Representation of Specialty and Proficiency in Professional Psychology as a recognized specialty in professional psychology. Last August at the 2018 convention, the Council of Representatives voted and labeled group psychology and group psychotherapy as a recognized specialty in professional psychology. That means we can look up group-related convention programming under terms that start with these accredited terms. Many of us remember when we looked up geriatric group therapy under "geriatric" and "child group therapy" under "child." We couldn't use the "group" word since it wasn't acknowledged in the catalog as a result of not being recognized as a specialty. Now it is! Enjoy the change.
The mission of our Board is to advance the cause and practice of group psychology and group psychotherapy. The education and training component of this mission is central in our current press to make group psychology and group psychotherapy more relevant, more commonly used and students or professionals more carefully trained. We know that there is limited access to bona fide trainers with credentials and supervised experience in the highly varied and diverse realm of group therapy. In a few instances this comes from our not being accredited until just last year. More importantly, myths about group therapy have been embedded in the body of generalist practice(s) with the notion or impression that anybody can run therapeutic groups.  Currently we are facing a dilemma as to how to change this myth and focus on training professionals in the practice of group psychology and group psychotherapy. This might be our insurance care of knowing who has group therapy knowledge.  
As part of our petition we were asked to develop a Taxonomy for Group Psychology and Group Psychotherapy (PDF, 110KB) that follows the Education and Training Guidelines published by the APA Commission for the Recognition of Specialties and Proficiencies in Professional Psychology (PDF, 159KB). Our taxonomy gives us guidelines for the doctoral, internship, postdoctoral and post-licensure levels of training that all psychologists matriculate through in the course of their education. In each of those stages, we can experience a major area of study, emphasis, experience and exposure levels of training. In this regard, we can look at a course of study, a training program or an individual and assess their level of training at this time and its level of intensity. We have so much work to accomplish in terms of better understanding who is doing the training and where. Our division is only now beginning to wrap its mind around these issues.
In our communications with the Council on Accreditation, we have learned that we cannot simply demand that training programs begin to accommodate to our new level of accreditation. Each of the APA-accredited training programs train in ways they think are best, and when they are accredited and re-accredited it is based on those decisions which result in how accreditation is rewarded.  So what can we do to increase the emphasis on group psychology education, training and supervision?
This is our biggest challenge. We have been advised to mobilize our membership from our earliest graduate students to our elder and most accredited senior fellows and to encourage everyone to talk more about the work, the research, the outcomes and the practice. If we want better practicum supervision and training in group therapy, then we need more courses. If we need more courses, the students need to begin to ask for them. Same goes for internship and post-doc levels of training. If interns, ask for group therapy training the internships will feel the press to find experienced staff. If the postdocs and licensed practice psychologists want more group experience, they need to seek out graduate and post graduate continuing education on group practice. 
Our newest and most important emphasis now is to mobilize our membership to start asking for courses, supervisors, consultants, trainers and experts who know how to teach and practice group psychology and group psychotherapy along with asking them to help us develop more well-organized training pathways. In the next few weeks many of us will be present at the APA annual convention in Chicago and hopefully this will be a year like no other. Look for "group" under "G" in the index. It is a beautiful thing.