Lessons from Traveling with a Baby
During a three-week trip to Ireland and Scotland with our 11-month-old daughter, Torri, I was struck by the high level of interpersonal interactions that we had with strangers. Granted, she's gregarious and adorable and loves interacting with people, so that certainly helped. But even if she were shy and not so cute, I think we would have had significantly more interactions than if we were traveling as a couple. Babies invite attention, they spark conversations with their antics and pull for a friendliness from strangers that isn't often as easily given without them. What other lessons could be learned from our time abroad?
Before that, it's worth mentioning that this line of inquiry took me back to my dissertation and some of the theoretical frameworks based in interpersonal theories. Stemming from Sullivan's (1953) interpersonal personality theory, Leary (1957) provided an expansion from the earlier works of Sullivan and provided a strong foundation for many modern interpersonal models (i.e., Kiesler, 1983, 1996; Benjamin, 1996). Kiesler (1983) described reciprocity as the way "our interpersonal actions are designed to invite, pull, elicit, draw, entice or evoke 'restricted classes' of reactions from persons…reactions by others to our acts are not random…[reactions] tend to be restricted to a relatively narrow range of interpersonal responses" (p. 198). In this way, an individual develops interpersonal patterns which "pull" for certain types of responses from other individuals (Kiesler, 1983). Our daughter's patterns of being warm and agreeable invite complementary responses of the same quality. For a more practice focused take on these interpersonal theories as applied to groups, check out our current president's work on focused brief group therapy (Whittingham, 2015).
But let me return to the lessons learned from traveling with a baby: (1) Approaching strangers with a big grin and an outreached hand invites the same behavior; (2) staying hydrated, packing snacks and scheduling time for naps makes everyone happier; (3) be playful — peekaboo, or other such age appropriate antics lighten the mood; (4) clean up after yourself — Cheerios being thrown on the floor are cute, but clean them up before you go; and (5) be curious to new experiences.
To sum up, a secure attachment bond teaches your baby to trust you, to communicate their feelings to you and eventually to trust others as well. As you and your baby connect with one another, your baby learns how to have a healthy sense of self and how to be in a loving, empathetic relationship. Qualities that you may take for granted in adult relationships — like empathy, understanding, love and the ability to be responsive to others — are first learned in infancy.
Now, if we can bring these lessons to the upcoming APA convention, wouldn't we have a great time? We hope to see you there. And Torri will hopefully bring her cheerful and curious attitude to numerous Div. 49 events, so I'll look forward to introducing her to many of you. Safe and smooth travels.

Tom Treadwell, EdD, TEP, CGP
Editor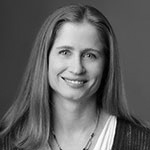 Leann Terry Diederich, PhD
Associate Editor     
If you really want to go the extra mile...drop us a line letting us know your thoughts about the new format for TGP. That feedback, along with articles or brief reports and news items, can be emailed directly to Tom, as can Letters to the Editor.