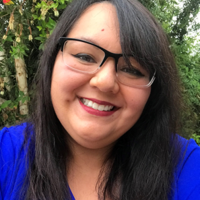 One of the most common ailments we see as psychologists is anxiety. It's within our clients, but also within ourselves as group leaders. Stepping into my first job in the mental health field that no longer required me to be trainee feels surreal. As a trainee, I felt that for so long that I was a kid, learning from those before me who had so much more wisdom and experience than myself. Now I keep having this feeling of, "Okay, I'm the parent," and I'm about to work with a room full of very impressionable minds.   
Working in college counseling, I often find that the largest barrier for students to join group is their anxiety. As a client, it can be hard enough facing the stigma of seeing a therapist. Then the therapist is poking and prodding to know about the inner corners of your life, fantasies, desires, pain and insecurities. A group therapist is asking the client to go even further and expose these intricacies of themselves to eight or nine strangers. Is this not a cause for a fear response? 
Fear is a multidirectional path and it is the group leader's responsibility to hold it safely. To hold one's own anxiety, the group's anxiety and even the co-facilitator's anxiety is to create a space where we can allow for authenticity, trust and acceptance. Whether this is your first group after being freshly licensed or your 20th, remember that anxiety can serve a purpose. It pushes us to do our best. Those who feel anxiety or some sense of, "I don't know what I'm doing," are on the right path. If a "blow-out" happens in group, it happens. As long as we are apt at repairing the situation, it will be okay. Actually, it will be even better than okay because the processes of repairing wounds are what group work is about.
If you're doing group, you likely believe in the power of group. If you're stuck on how to proceed when conflict or tension arises, ask for help. Remember that as a group leader, you are also a part of a group. If you're doing group alone in a private practice, branching out and starting a group program or just need a fresh perspective, there is always a larger group community waiting to help. Even though we are serving as the expert, there will always be more to learn and someone who knows more than you. So, consult. Use your mentors and group community.