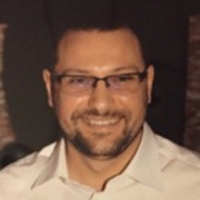 Whether you are a seasoned group facilitator, a graduate student considering running therapy groups or a new mental health professional looking for an introduction into group psychotherapy, "Core Principles of Group Psychotherapy" is for you. For a seasoned group psychotherapist, this a fantastic book to review major concepts and prompt curiosity about latest developments. It is also for those who wish to learn and explore major group psychotherapy concepts in an accessible way. This book is free of jargon and is accessible to those even with no background in group psychology or group psychotherapy.
The book is conveniently separated into five core modules:
Group Psychotherapy Foundations: Historic, Contemporary and Cultural Perspectives.
Group Structure and Group Dynamics.
Group Formation and Group Development.
Group Leadership: Tasks and Skills.
Group Psychotherapy in Action: Ethics, Neuroscience and Personal style.
The chapters are written by professionals who know well the theoretical concepts and can provide relevant applied or hands-on examples.
Readers are routinely asked to reflect on the material learned in every chapter along with exercises to test one's knowledge. There are a number of tips throughout the book. For those who have never conducted group therapy and are looking to start a group for scratch, it will provide crucial information to make their endeavor successful.
On a personal note, I was offered to teach group counseling class for the first time in my life. This is the book I will be using as a professor teaching my students in the spring 2020 semester. This book came out at a perfect time for me. If you are a professor teaching group therapy, this text has a focus on evidence-based group psychotherapy, and I hope that by reading this you will consider using this book for your class. Your students will thank you.