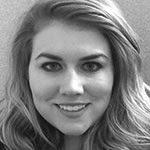 In 2017, the rate of students leaving college before earning a degree had decreased by 4.3 percent since 2006 (NCES, 2019). Despite this overall decrease, college dropout rates were still reported as higher for American Indian/Alaska Native (20.1 percent), Hispanic (16.4 percent) and African American (12.9 percent) students as opposed to white students (8.5 percent). In addition to race and ethnicity, there are many other important factors that put a college student at-risk for dropping out, such as mental health status, academic performance and non-traditional student status (Horton, 2015). Although many campuses across the U.S. have implemented programs that have focused on decreasing at-risk students' chances of attrition, not all of these programs have been successful.
One program that has seen success, however, is found at Purdue University. Students who completed this student support program were rated as at-risk for dropout upon entry as freshmen but had higher rates of graduation than those students who entered at the same time and did not join the program (Dale, 1995). While this program provided students with numerous important services, students rated having a support system as being the most helpful aspect (Dale, 1995). This finding is especially important because it demonstrates the significant positive effect faculty and staff can have upon students' college success by just being supportive of them. And while these support systems can come from large, federally funded programs within universities, support systems can also be established at a smaller, more individual level. They can be established by faculty taking time with students who reach out and by reaching out to students who appear to be struggling in order to facilitate these networks that help instill a sense of belonging.
Above all, the majority of students need more support upon entering college and throughout their time in college, rather than the generic orientation session where all the information about campus services is crammed into a small period of time and rarely ever mentioned again. Students need to be reminded that services are available to help them adjust and succeed in college, whether this be through a tutoring service to enhance academic performance or a cultural group to assist minority students with the transition to college life or mental health and other health services to assist students who face disabilities. Without proper and continued communication to ensure that students feel that they have individuals on campus that they can rely on, the numerous services available to students are not likely to be fully utilized, thus only hampering efforts to increase retention.
References
Dale, P. M. (1995). A successful college retention program (Report No. ED 380017). West Lafayette, IN: Purdue University. (ERIC Document Reproduction Service No. ED 380017).
Horton, J. (2015). Identifying at-risk factors that affect college student success. International Journal of Process Education, 7(1), 83-101.
U.S. Department of Education, National Center for Education Statistics. (2019). Status Dropout Rates: The Condition of Education 2019. Retrieved from https://nces.ed.gov/programs/coe/pdf/coe_coj.pdf