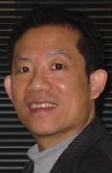 Greetings to you all. I am excited to serve our division in this capacity again. Thanks to Misha, I was just added to the Board's Listserv last week. I started reading all the emails piled over the past two months on the Board's Listserv. I have been exchanging emails with Joe Miles over the past several days, and I am both glad and relieved he is willing to serve on the Diversity Committee again. Given that my term as Diversity Domain Board member will end in 2020, here are some priorities that I would like to share with you all:

We need to recruit more regular and student members to serve on the Diversity Committee. So, with your support, I will send a note to the Div. 49 Listserv to recruit members to serve on this committee. This is the current Diversity Committee membership:  
We can also reach out to other diversity committees chairs of APA's divisions, particularly Divs. 12, 13, 14, 16, 17, 35, 36, 37, 44, 45 and 52 so that we can invite them to: (A) join the Div. 49 Diversity Committee and (B) promote intersectional personal, social and cultural identities in different treatment modalities/specialties both domestically and internationally. 
We can call for a specific APA 2020 diversity poster session for graduate students as first authors (PDF, 489KB). This would help increase the students' participation at APA and possibly join Div. 49 later. 
Now that group psychology and group psychotherapy has been recognized by the APA as a specialty and according to our division's website, one of Div. 49's current projects is developing national guidelines for doctoral and postdoctoral training in group psychotherapy. If so, perhaps we can participate in this project in terms of diversity training.  
I am currently reading Dolly Chugh's The Person You Mean to Be. In light of the increasingly polarizing views in the U.S., I wonder if we can draw on the literature about group dynamics, group therapy and interdialogue groups to offer/compile some do/don't suggestions to engage in meaningful conversations with individuals (in the group therapy context or outside) from all walks of life and with different points of views.  
I think some of these initiatives can continue beyond 2020 under the leadership of the new diversity committee chair. In my view, the top priority is to revitalize the diversity committee with sufficient number of members. Your input is greatly appreciated as we prioritize these goals.